Why Africa urgently needs to commercialise its sports sector
Published 29 November 2018 By: Kelvin C. Omuojine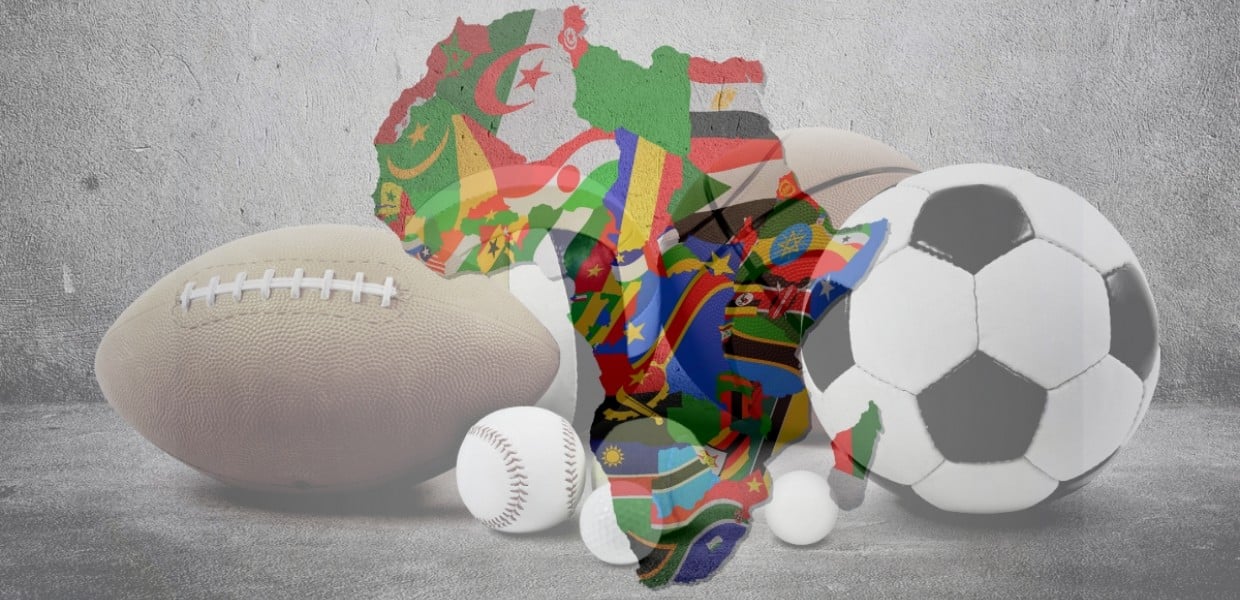 Across the world, sport has grown beyond mere physical activity or social spectacle and has developed into a major industry with significant contribution to national growth and employment. The sports industry is said to be growing faster than the national economy in China1 and the rate of sports employment has been growing at a faster pace than total employment in the European Union (EU) 2.
In Africa however – despite sport being a proven force which provides employment opportunities for economic development of individuals and a nation at large - the role of sports in economic development is yet to be fully realized.3 The gains of sport in Africa have largely been limited to the socio-cultural spectacle and its unifying and happiness factors. Even the occasional hosting of international competitions has not been met with the needed commercialization of the standard infrastructures, leaving under-utilized sporting infrastructures from Abuja4 to Cape Town5.
This article examines the low level of commercialization of sport in Africa, with some comparison to the EU and America. It also highlights how African governments can use law and policy to boost the commercialization of sport and thus draw from the attendant socio-economic benefits. Specifically, the article looks at:
The potential of sport for development in Africa

The concept of commercialization of sport

Law and policy as tools for commercialization

Focus areas for Africa

Non-interference with sports (self) regulation
The potential of sport for development in africa
Much of the success stories emanating from Africa have sport as their theme, from the emergence of individual icons like Didier Drogba to the socio-political impact of South Africa hosting and winning the 1995 Rugby World Cup. Even though the commercial spotlight of sport is beaming on the likes of China, Gulf States and India, sport is actually much more deeply embedded in Africa, from rugby and cricket in South Africa, the distance running prowess of Kenyan and Ethiopian athletes, to football all over the continent and especially populous states in the west such as Nigeria; neither China nor India have produced anything like the global superstars that are Didier Drogba, Mohammed Salah, George Weah or Haile Gebrselassie.
Admittedly, it is hard to see how these African stars could shine without the international stage. Not only are the number of attractive sporting events and competitions taking place within the African continent are grossly insufficient, the successful African sportsmen and women often owe the development of their skills to foreign training. If adequate structures, institutions, policies and regulatory frameworks as exist in other parts of the globe are replicated in Africa, it is exciting to imagine how the sporting spotlight would focus on the continent, especially given such factors as the young demographics of the continent, the growing reach of social media, the similar time zone as Europe, which make Africa a hugely attractive market.
It is therefore worth considering how much of a socio-economic contribution sport can make to the development of Africa if used locally in a strategic and coordinated way6. While there is no doubt that sports could play a critical role in attaining developmental goals, the policy vacuum, poor governance, inadequate investment all show that African governments are yet to fully appreciate this potential and are yet to integrate sport into their national development plans7.
The concept of commercialization of sport
The Cambridge Dictionary defines the word "commercialization" as "the organization of something in a way intended to make a profit". From the angle of sporting activities and competitions, the match tickets, merchandize, sponsorships/partnerships, advertising, etc. are all part of the process of making financial gain from or through sport.
From a football club making profit from commercial partnerships, sale of match day tickets, players, and other sources of club revenue, to the kit and sporting goods manufacturers making profit from the sale of replica kits, down to the match day steward who earns income with his back to the game, it can be seen that the economic benefits of commercialization of sport reach beyond the athlete and the sports club only.
As with other forms of profit-making ventures, the need for deliberate efforts and calculated investments are necessary to exploit the potential for financial gain in sport. For instance, the technological advancements in media and communications, and more recently, social media are being exploited so that the revenue generated from the numbers of sport viewers and followers often surpasses what is generated from the limited stadium capacity on match day.
It is pertinent to clarify that the concept of commercialization envisaged in this article focuses on professional sport and not amateur or developmental sport. While high quality performance levels and entertainment value inherent in professional sport attract wide viewership and attention, commercialization of sport is not without economic-induced risks such as match-fixing and the use of performance enhancing drugs. Focus is on professional sport, not amateur sport.
Law and policy as tools for commercialization
One thing that is clear from business industries over the years and across the globe is that government policies could either help businesses to grow or kill them, as exemplified in the commercialization of the telecommunications industry in Nigeria at the turn of the 21st century. Similarly, the role of the government in England in the infrastructural development of modernized stadiums undoubtedly contributed to the commercialization and development of professional football in England as it is today.8
Just as the US and UK are using industry-specific legislation to boost commercialization of emerging industries such as the commercialization of the space industry9, African governments need similar focus of law and policy to boost sports commercialization for the sake of the socio-economic benefits. There needs to be a response by African governments to the global developments in the sports industry and one thinks that the possibility of a Sports Industry Bill may not be beyond reason.
Acknowledging the socio-political impact of sport and the potential to harness it as a tool for overall development, the EU over the years developed specific legal competence in the area of sports, highlighted by the Lisbon Treaty of 2009, which enabled the EU to develop specific policy and a legal framework focusing on sport.10 Developing a legal framework also provides a platform for combating the ills associated with commercialization of sport, including the enforcement of good governance principles among sport governing bodies, protection of minors, combating match-fixing, etc.
Drawing an example from the Constitution of Nigeria, the starting point for a legal basis for the role of government in sport development can be deduced from the Fundamental Objectives and Directive Principles of State Policy11, which include harnessing the resources of the nation to promote a dynamic economy and protecting the right of every citizen to engage in any economic activities outside the major sectors of the economy12 and the promotion of a planned and balanced economic development13
Focus areas for Africa
Examples of sport-related legislation in Africa are the National Sport and Recreation Act in South Africa and the National Institute for Sports Act in Nigeria. An examination of these legislations shows that they are primarily aimed at implementing constitutional ideals such as human dignity, education, equality and freedom, using sport and recreation to address these issues. In as much as amateur sport can validly be used to attain these objectives, there has been inadequate focus on the potential of professional sport to help government in the attainment of its more economic objectives. It is suggested that focus should be given to the development of the sports industry – distinct from recreation and other non-commercial objectives.
The following are examples of areas here government law, policy as well as funding should give attention to, in order to boost the development of the sports industry in Africa:
Infrastructure: in providing an enabling environment, governments cannot ignore the development of sporting infrastructure in the form of standard football pitches, running tracks, swimming pools, etc. Start-up sports clubs may not be able to afford high-cost infrastructure from the onset, but affordable access to such infrastructure is sure to boost their progress and viability. In addition to sporting infrastructure, good transport and accommodation facilities boost the tourism that sports elicits.
Education: while it is easy to focus on athlete education, it is a fact that it takes world class coaches to produce world class athletes. So, continuing education for coaches and trainers is equally vital. It is a pointer that the period of poor performances by Nigerian football clubs and domestic players within the past dozen years coincides with the absence of training and certification programs for local coaches.
Economic incentives: such as tax holidays and subsidized payments for access to high-cost infrastructure (e.g. stadiums) for companies investing in or contributing to sports development.
Media and intellectual property rights protection: publicity and media exposure are vital to the commercialization in sport. Wide media coverage attracts sponsors who want to reach out to the public with the message of their brand. Therefore, a robust legal framework for the protection of media and intellectual property rights ensures that the rights holders get optimum benefits from the exploitation of those rights and that these economic benefits are not misplaced but are channeled towards the sustained growth of the sports industry. As an example of the contribution of media and intellectual property regime to sports development, the biggest reason for the projection that the sports market in North America (which was worth $60.5 billion in 2014) is expected to reach $73.5 billion by 2019 is projected increases in revenue derived from media rights deals - which is predicted to surpass gate revenues as the sports industry's largest segment.14
Dispute resolution: although part of the self-regulation of sports includes that sport-specific dispute resolution is available for the determination of sporting disputes, the EU principle of the applicability of EU law to economic activity implies, for instance, that an employment dispute arising from a sporting agreement may still be open to adjudication by an employment tribunal. Ultimately, with commercialization of sport comes business and economic interests, and the possibility of the just and efficient resolution of any dispute is one of the factors that would encourage investment.
Non-inteferance with sports self-regulation
In canvassing for law and policy to be used to boost commercialization of sport, it is pertinent to acknowledge that sport generally is a self-regulated industry. It has proven to be practically difficult to draw a line between government involvement and sports self-regulation, particularly in Africa where government in many cases are largely responsible for the funding of sports federations. For instance, after Sierra Leone's Anti-Corruption Commission charged the Sierra Leone football association president with abuse of office and misuse of public funds and she was consequentially removed from office, FIFA suspended the country's football association15 from world football on account of government interference in the administration of association football.
However, a cue can be taken from the UK where government-induced sporting reforms have come in the form of fulfillment of benchmark requirements16 such as governance procedures, wider representation, licensing system and transparency as conditions for continued government funding. Also, following the Lord Taylor Report after the Hillsborough Disaster of 1989, despite the criticism against the government for not pushing through with wider reforms, the enactment of legislation requiring more secure stadiums coupled with government's provision of funding for the rebuilding of the modernized stadiums undoubtedly contributed to the commercialization and development of professional football in England as it is today.17
In as much as sport is self-regulatory, it operates within the wider sphere of society. Just like EU jurisprudence states that sport is subject to EU law in so far as it constitutes an economic activity18, national governments wield an oversight responsibility due to the socio-economic implications in the commercial nature of sport. In influencing the commercialization of sport, the focus of government is not the day to day administration but ensuring that its policies and legal framework are aimed towards promoting an attractive business environment for sports business to thrive and the protection of rights.
Conclusion
Nelson Mandela's speech in 2000, that "Sport has the power to change the world … to inspire … to unite people … create hope … is more powerful than governments …"19 is reflective of the immense potential of sport in the modern day. However, even though sport has changed the lives of a number of Africans who have excelled in different sports, the numbers represent only a minute fraction of Africans who have ventured into professional sport and their success stories are mostly on account of the practice of their sport outside Africa.
One of the major social problems in Africa is unemployment; and sport has proven to be a labour intensive industry, capable of contributing significantly to total employment, especially amongst the youth. Of the 1.7 million people who worked in the field of sport in the EU in 2017 (increasing at a higher pace than total employment), 37 % of them were aged 15–29.20
There is obvious need for the commercialization of sport to become a bigger part of the policy agenda of African national governments towards achieving their social and economic objectives. While government action must be backed by the necessary funding and budgetary allocations, government funding for sport in Africa needs to shift from recurrent expenditure such as funding national team travel and participation in international competitions, to focusing on infrastructural and other developmental needs.
The economic weight inherent in commercial sporting activities such as manufacture of sporting goods, job creation, employment training, sports infrastructure, hosting of sports events, etc., warrant African countries to incorporate sports into their development policies and agenda.21
Related Articles
Author
Partner, SportHouse LP
Kelvin specializes in sport governance. His experience includes working with football regulatory bodies in Nigeria on compliance and regulatory issues, as well as membership of the Disciplinary Committee of the Nigeria Football Federation. Kelvin has a masters degree in sports law from Nottingham Trent University and his previous legal practice experience has involved working in both the private and public sectors - with private law firms and as a State counsel. A keen footballer, Kelvin can often be found on the field with Ibusa Football Club, which he founded and named after his hometown.
This email address is being protected from spambots. You need JavaScript enabled to view it.