Why India's sports federations are now required to register as NGOs
Published 17 January 2017 By: Anurag Tandon , Aahna Mehrotra
On 24 October 2016, the Indian Government informed all Indian Non-Governmental Organizations (NGOs)[1] that to continue to receive grants from the Government Ministries they must register as a NGO with the National Institution for Transforming India (NITI) Aayog.
This article examines the rationale and requirements behind the new initiative, before outlining the immediate effects and concerns it presents for India's National Sport Federations (NSFs) and the Indian Olympic Association (IOA).[2]
Get access to this article and all of the expert analysis and commentary at LawInSport
Already a member?
Articles, webinars, conference videos and podcast transcripts
Related Articles
Author
Anurag is an Associate in the Sports Law department at DPSA-TMT. DPSA-TMT is a merged entity of DPSA Legal and TMT Law Practice, founded in October, 2016.
This email address is being protected from spambots. You need JavaScript enabled to view it.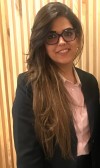 Founder, AM Sports Law & Management Co
Ms. Aahna Mehrotra is the principal lawyer at AM Sports Law and Management Co. She was called to the Bar in May 2011 and has gained considerable exposure through her experiences at different institutions worldwide.
This email address is being protected from spambots. You need JavaScript enabled to view it.