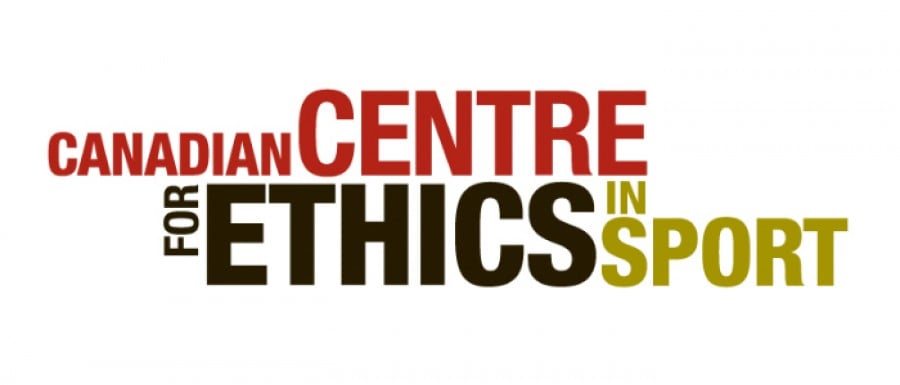 Press Release
This article is written in English with a French translation underneath.
November 24, 2015 – The Canadian Centre for Ethics in Sport (CCES) is pleased to announce its continued support of the Lyle Makosky Values and Ethics in Sport Fund – a fund to assist the study of values, ethics and policies affecting non-professional Canadian sport.
The fund provides annual financial awards to back foundational, applied and evaluative research to increase the understanding of challenges related to values in, and of, sport in Canada – with the goal of advancing solutions that strengthen the conduct of sport.
"The CCES is happy to support and promote the Lyle Makosky Values and Ethics in Sport Fund for the second year in a row," said Paul Melia, President and CEO of the CCES. "By studying the quality and integrity of sport in Canada, the fund is an important resource in helping improve the Canadian sport system."
Lyle Makosky – a long-time supporter of values-based sport – established the fund in 2014 to support the work of the CCES and the True Sport Foundation. To ensure the long-term sustainability of this award program, a more substantial bequest has also been provided in Mr. Makosky's Will.
"Having been involved in sport my entire life, I've seen the powerful role that a good sport experience can play in building strong individuals and strong communities," said Makosky. "But we know that not every sport experience is a positive one and that can undermine the benefits that sport can bring to our lives. By intentionally studying the values and ethics challenges, in and of sport, we can assess the degree to which sport is providing and achieving what we expect, and in ways we believe are true to its values and ethics."
The first sport study scholarship, in the amount of $2,000, was awarded to Alixandra Krahn for her sport research project "Motivation, Mental Toughness, or Manipulation?: Exploring verbal and mental abuse within the context of elite female volleyball in Manitoba."
In 2016-17, the fund will award a minimum of two $2,000 scholarships to two successful applicants. The application deadline for these awards is April 30, 2016.
Those eligible to apply to the fund include:
High-performance athletes enrolled at a Canadian university, community college or other post-secondary educational institution. High-performance athlete refers to athletes who are any of the following: international team members, national team members, carded athletes, university varsity team members and/or competitive club athletes reaching national championships level. Student-athlete candidates require a minimum 70 per cent academic average at the time of application.
Post-secondary student active in sport at a non-high-performance level.
Sport practitioner active/working in sport as an official or administrator or a high performance coach.
Educator working in a sport, sports sciences, or sport management/administration or other applicable discipline.
For more information, including the application criteria and requirements, please visit: www.truesportpur.ca/lyle-makosky-values-and-ethics-sport-fund.
Those interested in supporting this initiative can donate to the Lyle Makosky Values and Ethics in Sport Fund Scholarships through the True Sport Foundation: www.truesportpur.ca/donate.
Lyle Makosky Values and Ethics in Sport Fund endowment donations can be made through the Community Foundation of Ottawa: www.canadahelps.org/en/pages/lyle-makosky-values-and-ethics-in-sport-fund/.
About Lyle Makosky
Lyle Makosky has been engaged in sport most of his life at various levels. He believes that sport is a powerful aspect in the healthy and complete development of people and communities. Lyle competed as a swimmer on the varsity teams in high school and university, then moved to water polo at the club and national levels where he competed for Canada in various international events, and eventually became a water polo coach. Following his formal education in physics, nuclear physics, and geophysics, he moved to the not-for-profit world where he served as national executive director for several sports including diving, synchronized swimming and water polo, and subsequently as the executive director of the Coaching Association of Canada.
As Executive Vice President, he worked in the field of leadership and conflict/issue facilitation with the Niagara Institute while extending his voluntary involvement with the sport system in Canada. He also served as federal Assistant Deputy Minister of Fitness and Amateur Sport, where he guided the reformulation of federal policy and programs during a period of intense scrutiny (Dubin Inquiry on Drugs in Sport, etc.). He has recently retired from InterQuest, a national consulting company which he founded and which specialized in strategic and process consulting to the private, public and non-governmental sectors. Despite not working directly in sport today, his heart and avocation are still deeply attached to Canadian sport to which he has a life-long commitment.
About the Canadian Center for Ethics in Sport
The CCES is an independent, national, not-for profit organization that manages the Canadian Anti-Doping Program. We recognize that true sport can make a great difference for individuals, communities and our country. We are committed to working collaboratively to activate a values-based and principle-driven sport system; protecting the integrity of sport from the negative forces of doping and other unethical threats; and advocating for sport that is fair, safe and open to everyone.
Website: www.cces.ca
Blog: www.cces.ca/blog
Twitter: @ethicsinsport
Facebook: CanadianCentreforEthicsinSport
---
Le CCES continue d'appuyer le Fonds Lyle Makosky pour les valeurs et l'éthique dans le sport
Le 24 novembre 2015 – Le Centre canadien pour l'éthique dans le sport est heureux d'annoncer qu'il accorde une fois de plus son appui aux Fonds Lyle Makosky pour les valeurs et l'éthique dans le sport – un fond destiné à soutenir l'étude des valeurs, de l'éthique et des politiques affectant le sport non professionnel au Canada.
Le fonds distribue annuellement des subventions en argent destinées à soutenir la recherche fondamentale, appliquée et évaluative dans le but d'accroître la compréhension des problématiques liées aux valeurs dans le sport, et du sport, au Canada – avec comme objectif de faire progresser les solutions qui renforcent la conduite du sport.
« Le CCES est heureux d'appuyer et de promouvoir le Fonds Lyle Makosky pour les valeurs et l'éthique dans le sport pour une deuxième année consécutive », a déclaré le président-directeur général du CCES, Paul Melia. « En étudiant la qualité et l'intégrité du sport au Canada, le fonds deviendra une ressource importante qui contribuera à l'amélioration du système sportif canadien. »
Lyle Makosky – un adepte de longue date du sport fondé sur des valeurs – a créé le fonds en 2014 dans le but de soutenir le travail du CCES et de la Fondation Sport pur. Pour assurer la viabilité à long terme de ce programme de subventions, un legs plus substantiel a aussi été prévu dans le testament de M. Makosky.
« J'ai été impliqué dans le sport toute ma vie, j'ai vu le rôle puissant qu'une saine expérience du sport pouvait jouer pour former des personnes et des communautés solides », déclare Lyle Makosky. « Mais nous savons que ce ne sont pas toutes les expériences du sport qui sont positives et cela peut miner les bienfaits que le sport peut apporter à nos vies. » « En étudiant de façon intentionnelle les valeurs et les défis éthiques dans le sport, et du sport, nous pouvons évaluer dans quelle mesure le sport fournit et atteint ce que nous en attendons, et les moyens que nous croyons conformes à ses valeurs et ses normes éthiques. »
La première bourse en études sportives, au montant de 2 000 $, a été accordée à Alixandra Krahn pour son projet de recherche en sport intitulé: « Motivation, force mentale ou manipulation?: Exploration des abus verbaux et mentaux dans le contexte du volleyball féminin d'élite au Manitoba.»
Au cours de l'année 2016-2017, le Fonds accordera un minimum de deux bourses de 2 000 $ à deux candidatures retenues. La date limite pour le dépôt des candidatures est fixée au 30 avril 2016.
Les candidats admissibles seront priorisés conformément à l'ordre suivant :
Un athlète de haute performance inscrit dans une université, un collège communautaire ou un autre établissement d'enseignement postsecondaire canadien. L'athlète peut être membre d'une équipe internationale ou nationale; breveté; membre d'une équipe universitaire représentative; et/ou athlète de club de compétition atteignant le niveau des championnats nationaux. L'étudiant-athlète doit avoir une moyenne académique de 70% et plus au moment de la demande d'application.
Un étudiant de niveau postsecondaire actif dans le sport à un niveau quelconque et dans un rôle actif quelconque.
Un praticien du sport actif dans le sport ou travaillant dans le sport à titre d'officiel, d'administrateur ou d'entraîneur de haute performance.
Un éducateur ou un universitaire enseignant dans un sport, en sciences du sport ou en gestion/administration du sport ou dans une autre discipline connexe pertinente.
Pour plus d'information, y compris les critères et les exigences pour le dépôt d'une demande, prière de visiter le site: www.truesportpur.ca/fr/fonds-lyle-makosky.
Tous les donateurs qui souhaitent contribuer aux bourses à court terme accordés par les fonds Lyle Makosky devraient faire un don à la Fondation Sport pur: www.truesportpur.ca/fr/donateur.
Tous les donateurs qui souhaitent contribuer aux bourses à long terme accordés par les fonds Lyle Makosky devraient faire un don aux fonds de dotation de la Fondation communautaire d'Ottawa: www.canadahelps.org/fr/pages/lyle-makosky-values-and-ethics-in-sport-fund/.
À propos de Lyle Makosky
Lyle Makosky a été impliqué dans le sport pendant la plus grande partie de sa vie, et ce, à différents niveaux. Il croit que le sport est une composante puissante du développement sain et complet des personnes et des communautés. Lyle a participé à des compétitions de natation au sein d'équipes représentatives à l'école secondaire et à l'université, puis il est passé au water-polo aux niveaux club et national, où il a représenté le Canada lors de différentes manifestations sportives internationales, avant de devenir un entraîneur de water-polo. À la suite de sa formation universitaire en physique, en physique nucléaire et en géophysique, il s'est orienté vers le monde des organismes sans but lucratif à titre de directeur général d'organismes nationaux pour différents sports, dont le plongeon, la nage synchronisée et le water-polo et, subséquemment, à titre de directeur général de l'Association canadienne des entraîneurs.
À titre de vice-président principal, il a travaillé dans le domaine du leadership et de la résolution de conflit/problème au sein du Niagara Institute tout en prolongeant son engagement bénévole dans le système sportif canadien. Il a aussi occupé le poste de sous-ministre adjoint à la Condition physique et au Sport amateur au niveau fédéral, où il a dirigé la reformulation de la politique et des programmes fédéraux durant une période d'intense remise en question (Enquête Dubin sur les drogues dans le sport, etc.). Il est actuellement président d'InterQuest, une firme nationale de consultants qu'il a fondée et qui se spécialise dans la consultation en stratégies et processus dans les secteurs privé, public et non gouvernemental. Malgré le fait qu'il ne travaille plus directement dans le sport aujourd'hui, son cœur et son violon d'Ingres sont encore profondément attachés au sport canadien envers lequel il a un engagement à vie.
À propos du Centre canadien pour l'éthique dans le sport
Le Centre canadien pour l'éthique dans le sport est un organisme national indépendant et à but non lucratif. Nous reconnaissons que le sport sain peut faire une grande différence pour les individus, les collectivités et notre pays. Nous avons pris l'engagement de travailler en collaboration à activer un système sportif basé sur des valeurs et animé par des principes; à protéger l'intégrité du sport des forces négatives du dopage et d'autres menaces non éthiques; et à défendre le sport juste, sécuritaire et ouvert à tous.
Site Web : www.cces.ca
Blogue : www.cces.ca/blog
Twitter : @ethicsinsport
Facebook : CanadianCentreforEthicsinSport