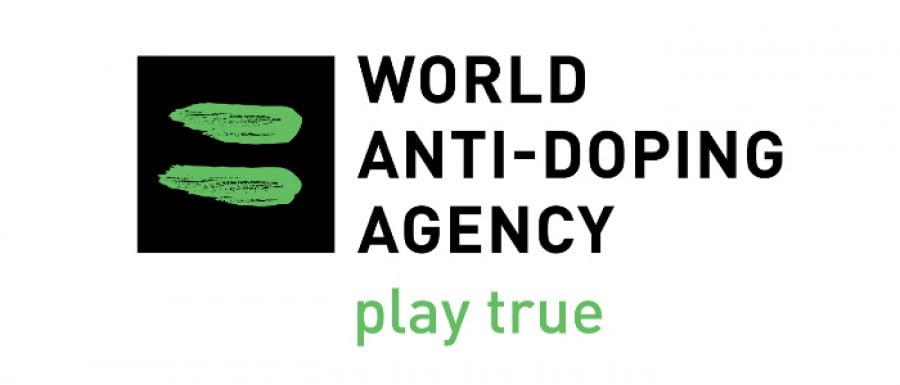 Press Release
This article is written in English with a French translation underneath.
18 November 2015 – The World Anti-Doping Agency (WADA) is pleased to announce the appointment of Olivier Niggli as WADA's new Director General. Mr. Niggli, who has held the role of Chief Operating Officer since 2014, succeeds long-standing Director General, David Howman, who has chosen not to seek a further extension of his mandate with WADA. Effective 1 January 2016, Mr. Niggli will start transitioning into the new role that he will officially assume on 1 July 2016.
In June, a four-person selection committee was established to find David Howman's successor. "After a thorough search, we were unanimous in our choice," said Sir Craig Reedie, President, WADA. "Olivier Niggli's industry experience, deep knowledge of WADA's business and strategy, and leadership qualities will continue to strengthen the Agency's position as the global leader of clean sport," Reedie continued. "Sometimes you are fortunate enough to find the optimal choice close to home," he said. "I would also like to take this opportunity to thank David for his dedication and fortitude in shaping today's WADA and wish him all the best in his future endeavours."
"I am thrilled to be taking on this new challenge with WADA at somewhat of a juncture for anti-doping," said Olivier Niggli. "I look forward to dedicating my energy and skills towards protecting the clean athlete," he continued. "Over the coming months, I will continue working closely with David and my colleagues to ensure a smooth leadership transition. In particular, I will focus on strengthening our relationships and interactions with our sport, National Doping Organisation and government partners at this pivotal time," Niggli continued.
"I congratulate Olivier on his appointment," said David Howman, Director General. "We will work together over the coming months to provide a seamless transition internally and externally," he continued. "I know that Olivier will continue the work that has been done to maintain the independence of the Agency. After 13 years at the helm of WADA, I now look forward to engaging further in the support of initiatives that seek to protect the integrity of sport."
Olivier possesses extensive international experience in the anti-doping industry; particularly, in the areas of legal, finance and governance. A lawyer by profession, he holds a master's degree in law from the London School of Economics and an MBA from McGill University. A Swiss national, Olivier started his legal career with Swiss-based law firm, Carrard & Associés, where he had WADA as a client. In 2002, Olivier first joined WADA as the Agency's Legal Director to which he added the title of Finance Director in 2004. In 2011, Olivier returned to Carrard & Associés as partner, where his practice focused on sport, arbitration and commercial law. In 2014, Olivier returned to WADA as Chief Operating Officer and, among other contributions, has been instrumental with implementation of the new World Anti-Doping Code and development of the compliance program.
The four person selection committee was comprised of four members of WADA's Foundation Board: Sir Craig Reedie, Rev. Dr. Makhenkesi A. Stofile, Mr Michael K. Gottlieb, and Mr Francesco Ricci Bitti.
---
L'AMA NOMME OLIVIER NIGGLI AU POSTE DE DIRECTEUR GÉNÉRAL
Le 18 novembre 2015 – L'Agence mondiale antidopage (AMA) a le plaisir d'annoncer la nomination d'Olivier Niggli au poste de directeur général. M. Niggli, qui est directeur des opérations de l'AMA depuis 2014, succède au directeur général de longue date, David Howman, qui a décidé de ne pas demander la prolongation de son mandat auprès de l'AMA. À partir du 1er janvier 2016, M. Niggli entreprendra la transition vers ce nouveau poste, qu'il assumera officiellement le 1er juillet 2016.

En juin, un comité de sélection de quatre personnes a été formé pour trouver un successeur à David Howman. « Après une recherche minutieuse, a expliqué Sir Craig Reedie, nous sommes tombés d'accord. En s'appuyant sur son expérience du domaine, ses connaissances approfondies des activités et de la stratégie de l'AMA ainsi que ses qualités de leader, Olivier Niggli continuera à renforcer la position de l'Agence comme chef de file mondial du sport propre. On a parfois la chance de trouver le meilleur candidat tout près de soi. Je profite de cette occasion pour remercier David de son dévouement et de son courage, qui ont contribué à définir ce qu'est l'AMA aujourd'hui, et je lui souhaite beaucoup de succès dans ses projets futurs. »
« Je suis ravi de relever ce nouveau défi avec l'AMA à un moment charnière de la lutte contre le dopage, a affirmé Olivier Niggli. J'ai hâte de consacrer mon énergie et mes compétences à la protection des sportifs propres. Au cours des prochains mois, je continuerai à travailler en étroite collaboration avec David et mes collègues afin d'assurer une transition harmonieuse. Dans ce qui est une étape pivot pour l'AMA, je vais mettre l'accent notamment sur le renforcement de nos relations et interactions avec nos partenaires des sports, des organisations antidopage et des gouvernements. »
« Je félicite Olivier pour sa nomination, a déclaré David Howman, directeur général. Nous allons travailler ensemble pendant les mois à venir en vue de faciliter une transition en douceur, à l'interne comme à l'externe. Je sais qu'Olivier poursuivra le travail accompli de façon à maintenir l'indépendance de l'Agence. Après 13 ans à la tête de l'AMA, je me réjouis à l'idée de m'engager davantage dans le soutien d'initiatives visant à préserver l'intégrité du sport. »
M. Niggli possède une vaste expérience internationale dans le domaine de la lutte contre le dopage, particulièrement dans les secteurs juridique, financier et de la gouvernance. Avocat de profession, il est titulaire d'une maîtrise en droit de la London School of Economics et d'un MBA de l'Université McGill. De nationalité suisse, il a commencé sa carrière en droit dans le cabinet suisse Carrard & Associés, où l'AMA était l'un de ses clients. En 2002, il s'est joint à l'AMA à titre de directeur des affaires juridiques de l'Agence, dont il est devenu également le directeur financier en 2004. En 2011, il est retourné en tant qu'associé chez Carrard & Associés, où il était spécialisé dans le droit du sport, le droit commercial et l'arbitrage. Il est revenu à l'AMA en 2014 comme directeur des opérations et, parmi d'autres contributions, il a joué un rôle essentiel dans la mise en œuvre du nouveau Code mondial antidopage et l'établissement d'un programme de conformité.
Le comité de sélection regroupait quatre membres du Conseil de fondation de l'AMA : Sir Craig Reedie, le Rév. Dr. Makhenkesi A. Stofile, M. Michael K. Gottlieb et M. Francesco Ricci Bitti.