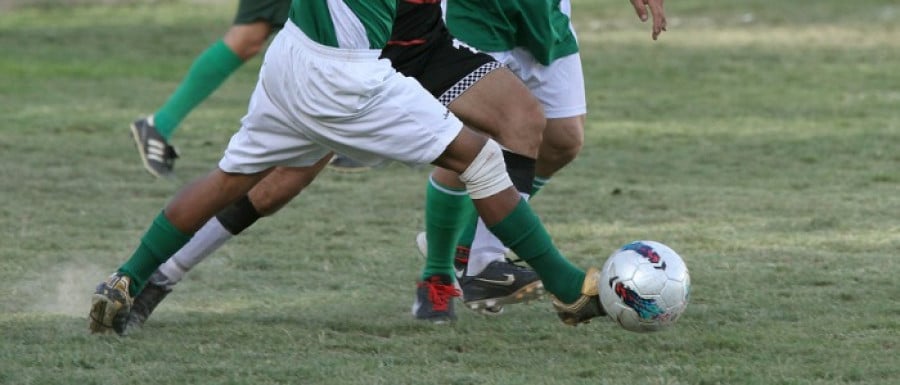 Former Hamrun Spartans players Roderick Fenech and Massimo Grima were banned for life in Malta after being found guilty of match-fixing. They were sanctioned for rigging games and approaching other players to rig games.
In Bulgaria, the police arrested nine football players and detained them for questioning as part of an investigation into match-fixing. The police action was conducted in coordination with the Bulgarian Football Union and UEFA. Among the arrested players are current and former members of the Lokomotiv Plovdiv team.
CURRENT INVESTIGATION
Bulgaria
The President of the Bulgarian Football Union (BFU) Borislav Mihaylov has said he has received threatening text messages, possibly from criminal groups linked to match-fixing gangs. With Bulgarian football in turmoil following police raids across the country and arrests of players on match-fixing charges, the threats to Mihaylov are another twist in the on-going investigation. The texts to Mihaylov were received months before the current investigation became public and were forwarded to the police. The Ministry of Interior has not confirmed that the threats were related to the investigation which is continuing at speed with more players and people associated with the clubs being questioned today. Mihaylov confirmed that the BFU has been working for some time both with UEFA and the Bulgarian police. "The BFU is like a mailbox and transmits information by UEFA to the Interior Ministry," he said.
Source: Alexander Krassimirov, "Bulgarian FA president receives text threats as match-fixing probe deepens", 11 December 2014, Inside World Football, https://www.insideworldfootball.com/world-football/europe/16013-bulgarian-fa-president-receives-text-threats-as-match-fixing-probe-deepens#.VI6BORItfFw.mailto
Bulgaria
In a coordinated strike Bulgarian police have moved in on players, coaches and referees, arresting nine players and detaining them for 24 hours for questioning, according to the country's Ministry of the Interior. The unprecedented scale of the action was conducted in conjunction with the Bulgarian Football Union and UEFA. Lokomotiv Plovdiv is at the centre of the investigation into manipulating matches. Among the arrested players are Martin Kambourov, its current captain, as well as four former members of the team - Alexander Tunchev (currently CSKA Sofia), Kiril Kotev (Cherno more FC), Yordan Todorov (Lokomotiv Sofia) and Ivo Ivanov (Lokomotiv Sofia). According to unofficial information, some of the suspicious games were Lokomotiv Plovdiv's friendly matches including in Spain in early 2014; a 6:1 defeat against Dinamo Bucharest, where the Bulgarian team lost two goals in a minute; and against Anzhi Makhachkala who scored three goals in two minutes.
Source: Alexander Krassimirov, "Bulgarian police swoop to arrest 9 players in match-fixing probe ", 11 December 2014, Inside World Football, https://www.insideworldfootball.com/world-football/europe/16006-bulgarian-police-swoop-to-arrest-9-players-in-match-fixing-probe
France
Lens player, David Faupala posted a message on Twitter saying that the equalizing goal scored by his team in the last minute of the game against Lille, prevented him from winning EUR800. The young player admitted betting in his team's defeat. He rapidly deleted his post and then deactivated his account. He then stated that his only desire was to leave the club which had previously prevented him from leaving. He also claimed that he is not afraid of any potential sanctions since he is not a professional player and is not banned from betting on sporting events. However the Lens football club announced that it asked the Professional Football League to handle the case. The player will be appearing before the disciplinary commission.
Source: "Lens dénonce son joueur et veut des sanctions de la LFP", 9 December 2014, Foot01, https://www.foot01.com/equipe/lens/lens-denonce-son-joueur-et-veut-des-sanctions-de-la-lfp,162569
Montenegro
The prosecutor in Montenegro is investigating the football clubs Celik and Zeta for suspected match-fixing which allegedly generated profits of up to one million euros. The investigation was opened following a request made by UEFA. According to sources, Celik is suspected of fixing the results of 6 games in the last 3 years in the UEFA Europa League, including the two games played in July 2014 against the Slovenian club Koper, which Celik lost 0-5 and 4-0. Zeta is under investigation for the alleged fixing of matches in the national league.
Source: "Montenegro investiga si hubo amaños en la Europa League para ganar apuestas", 9 December 2014, EFE, https://www.mundodeportivo.com/20141209/futbol/montenegro-investiga-si-hubo-amanos-en-la-liga-europa-para-ganar-apuestas_54421658591.html#ixzz3Lx9bdDzJ
Vietnam
National investigators in Vietnam have requested the bank account numbers of the national team's defenders as part of a wider probe into its disastrous 4-2 loss to Malaysia in the second leg of the AFF Suzuki Cup 2014 semi-final. Before the tournament the Ministry of Public Security's criminal police department (C45) collected the players' mobile phone numbers. C45's new investigation was requested by VFF chairman Le Hung Dung who called the team's defeat at My Dinh Stadium "incomprehensible". The poor performance of the team handed Malaysia four goals in the first half, including a crushing point lost when defender Tien Thanh shot the ball into his own goal. The ASEAN Football Federation said in a statement that Sportradar, a partner it contracted to secure the coverage and analysis of the global betting markets offered on all 18 matches at the AFF Cup, did not "observe any suspicious betting patterns in any of the pre-match or live betting markets". "In fact, a moderate betting confidence was witnessed for Vietnam to win the match in the pre-match markets, however this betting is not strong enough to raise any integrity concerns. There are no signs in any of the betting markets to indicate that these incidents are suspicious," the statement said.
Source: Lan Phuong, "Vietnam to investigate team bank accounts after shocking AFF Cup loss", 14 December 2014, Thanh Nien News, https://www.thanhniennews.com/sports/vietnam-to-investigate-team-bank-accounts-after-shocking-aff-cup-loss-35253.html
ODDS AND ENDS
Germany
According to the German press, the best German referee of 2014 allegedly received money to manipulate matches a few years ago. Felix Zwayer, elected referee of the year in 2014 in Germany, might have been involved in a match fixing scandal which saw one referee sentenced to prison in 2005. Robert Hoyzer was sentenced to 2 years and 5 months imprisonment for organized fraud. He admitted receiving money for influencing the results of matches in the second and third German divisions. He was released from prison in July 2008. Zwayer was given a 6 month suspension for being slow to reveal information linked to the case. According to sources familiar with an unpublished report by the Sport Tribunal of the German Football Association, Zwayer who was an assistant referee at the time received EUR300 from Hoyzer to "avoid any difficult situation for Wuppertal football club". Source: "Le meilleur arbitre allemand soupçonné de corruption", 10 December 2014, AFP, https://sport24.lefigaro.fr/le-scan-sport/buzz/2014/12/10/27002-20141210ARTFIG00053-le-meilleur-arbitre-allemand-soupconne-de-corruption.php
SENTENCES/SANCTIONS
Australia
A footballer who played in three fixed matches in the Victorian Premier League that delivered huge returns for an international syndicate has had his conviction overturned. McKoy had pleaded guilty to three charges, relating to matches against Oakleigh, Green Gully and Richmond. Football Federation Australia imposed an interim ban on McKoy last September, when he was charged, and will decide on Wednesday whether that ban should be lifted. The 28-year-old hopes to play again in Melbourne, and to educate others about the perils of match fixing. The judge said that although McKoy was similar in most ways to the other three players charged, who were all sentenced to fines of $3000 or less and convicted, his excellent references, and that he earned less and had less direct involvement in the fixing than the others, convinced her that he should escape conviction. She said he found himself in a predicament not unlike "modern slavery", where he wanted to escape the fixing but felt trapped by the syndicate as they controlled his accommodation and he was in a foreign country. A fine of $1500 imposed on McKoy stands.
Source: Nino Bucci, "Nicholas McKoy escapes conviction over Southern Stars match fixing", 12 December 2014, The Age, https://www.theage.com.au/victoria/nicholas-mckoy-escapes-conviction-over-southern-stars-match-fixing-20141212-125us7.html
Hong Kong
A Happy Valley soccer player, Sas Mus has been convicted of match-fixing. He was found guilty of one count of conspiracy to defraud, in a charge related to his alleged failure to play to the best of his abilities in a first division match last year. Mus was remanded in custody pending sentencing. Happy Valley lost their match to Royal Southern in November 2013. The performance of the team deteriorated dramatically after half time. Mus was accused of conspiring with team sponsor Michael Liao Siwei and deputy manager Hinson Leung. The team's former managing director, Kwong Hiu-ming, had testified that he spotted Mus talking to Leung in the dressing room when he should have been listening to a briefing by coach Paul Foster. Kwong said he had been forced into signing Mus and giving Leung his job. After his arrest in January, Mus confessed to the Independent Commission Against Corruption that he did not play his best in the match. His counsel told the court Mus had been threatened and was worried for the safety of himself and his family. He made the statement to the ICAC as he wanted to ask for protection.
Source: Julie Chu, "Hong Kong soccer club's Croatian player found guilty of match fixing, but few know why", 13 December 2014, South China Morning Post, https://www.scmp.com/news/hong-kong/article/1661530/soccer-player-guilty-few-know-why
Malta
Former Hamrun Spartans players Roderick Fenech and Massimo Grima were banned from football for life after being found guilty of match-fixing. Fenech and Grima had been suspended indefinitely since July 2013 when the match-fixing allegations surfaced. The case goes back to the 2012-13 season. Along with Elton Borg and Julian Friggieri, two former members of the Hamrun Spartans FC committee, Fenech and Grima were accused of colluding to fix matches. Borg and Friggieri admitted the charges and voluntarily barred themselves from all football-related activities. The Malta FA Council imposed life bans on the two disgraced officials afew months later. Fenech and Grima were accused of approaching Andrea Cassar, the former Hamrun goalkeeper, to manipulate the game between Hamrun and Hibs in January 2013. They were also charged with rigging the match between Hamrun and Birkirkara, in February 2013. Fenech was also accused of failing to report that he and Gianluca Calabretta had been approached by Friggieri and Borg to fix the game between Hamrun and Balzan Youths in 2012.
Source: Kevin Azzopardi, "Life bans for Fenech, Grima", 11 December 2014, Times of Malta, https://www.timesofmalta.com/articles/view/20141211/football/Life-bans-for-Fenech-Grima.547749
United States
Five people accused of operating an illegal World Cup gambling business out of luxury villas at Caesars Palace in Las Vegas have agreed to a plea deal, leaving the alleged ringleader, Wei Seng "Paul" Phua, and his son as the sole defendants in the case. All five agreed to plead to one count each of illegally transmitting wagering information. Hui Tang, the general manager of a soccer club in Shenzhen, admitted that he and the others operated an illegal sports gambling business. He has agreed to pay a $250,000 fine as well as $250,000 in forfeiture. The three people who entered guilty pleas today were Yan Zhang, Yung Keung Fan and Herman Chung Sang Yeung, all of Hong Kong. They were sentenced to five years' probation during which they aren't allowed to enter the U.S., a $100,000 fine and $125,000 forfeiture each. Seng Chen "Richard" Yong, a 57-year-old Malaysian businessman who organizes trips to bring high-rollers to the VIP rooms of casinos in Macau and elsewhere, is among those who have agreed to plead guilty.
Source: Edvard Pettersson, "World Cup Gamblers at Caesars Palace to Plead Guilty", 10 December 2014, Bloomberg, https://www.bloomberg.com/news/2014-12-09/world-cup-gamblers-at-caesars-palace-to-plead-guilty.html