US Sports Law Year in Review (2017/18) – Parts 4&5. Contracts and tort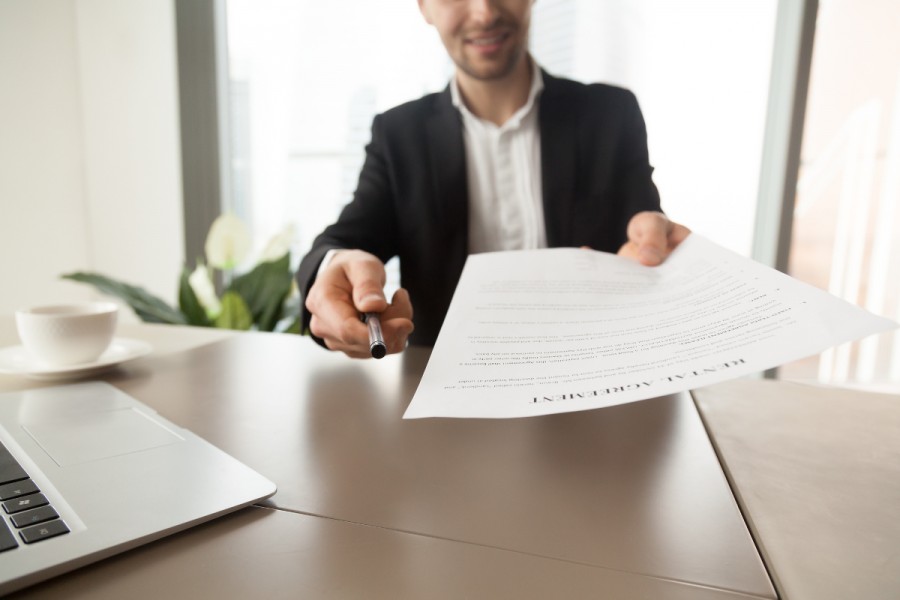 Friday, 29 June 2018

This article originates from the paper entitled Sports Law Year in Review1, which gives a high level overview of key sports law developments in the United States between 15 May 2017 – 30 April 2018.

For ease, we've broken down the paper into its respective chapters, which will be published in turn as follows:
Agents and agent regulation

Leagues – labor matters

Leagues – non-labor matters

Contracts

Torts

Individual sports

College, high school and youth sports

International and Olympic sports

Title IX/Gender equity and civil rights;

Intellectual property and broadcasting

Personal injury, health and safety

Stadiums and venues

Sports Betting/Daily Fantasy Sports;
It was drafted under the supervision on Professor Mattew Mitten and Professor Gabriel Feldman, and was presented at the Sports Lawyers Association Conference in Washington DC. The SLA, a non-profit, international, professional organization whose common goal is the understanding, advancement and ethical practice of sports law. Each year in May the SLA hosts an Annual Conference at which the above topics are presented and debated.
LawInSport would like to thank the SLA and in particular Professor Mitten and Professor Feldman for permitting the republication of this work.
Contracts
National Football League
St. Louis Circuit Court Judge Christopher McGraugh denied most pretrial motions filed by the Los Angeles Rams and the National Football League in a lawsuit in which they are accused by the city of St. Louis, St. Louis Country, and the Regional Convention and Sports Complex Authority for breach of contract and fraud. The complaint alleges that the Rams and the NFL breached a contract when deciding to move the team to Los Angeles before applying for relocation, thereby misleading the plaintiffs and causing significant financial losses. In April of 2017, 15 months after the Rams relocated to Los Angeles, the city of St. Louis joined St. Louis County and the Regional Convention and Sports Complex Authority in a lawsuit against the NFL, all thirty-two of its clubs, and their respective owners. The plaintiffs are seeking an unspecified amount of damages for the estimated loss of millions in tax revenue caused by the Rams and Rams' owner, Stan Kroenke, alleged violation of NFL relocation guidelines. See McAllister v. St. Louis Rams, LLC, 2018 U.S. Dist. LEXIS 24034
Super Bowl XLV fans dismissed all of their claims against the NFL on May 22, 2017. The fans, who filed suit in 2013, alleged that they were displaced from their seats or obstructed from viewing the game held in AT&T stadium in 2011. The hundreds of ticket holders in the suit faced an uphill battle after the Fifth Circuit denied class action for similar claims involving the seats at Super Bowl XLV in September 2016. While a series of bellwether trials were ordered to begin in August, the parties entered into settlement negotiations on April 18th. The NFL and ticket holders filed an agreed motion for dismissal with prejudice and stipulated that each party would bear its own costs and fees. See Greco v. National Football League, 3:13-cv-01005 (N.D. Tex. 2017)
The United States Court of Appeals for the Third Circuit Court reversed a district court decision to dismiss a putative class action suit claiming that the NFL violated New Jersey's Consumer Fraud Act by failing to make enough Super Bowl XLVII tickets for sale. The suit, brought by Josh Finkelman, alleges that the NFL's lottery ticket policy made only a fraction of Super Bowl tickets available to the public despite the CFA's requirement that at least 95 percent of tickets be distributed to the public. The case was previously dismissed by the Third Circuit in January 2016 for lack of standing because Finkelman failed to show that the higher ticket price that he paid could be linked to the NFL's policy. However, in his second amended complaint filed in April 2016, Finkelman argued that, had the NFL not withheld more than 5 percent of tickets from being sold to the public, than he would not have paid a higher ticket price on the secondary market. The Third Circuit held that Finkelman "is not required to prove his economic theory in his complaint" which is based on the opinion of sports economist Dr. Daniel Rascher. The court's decision deferred action to the New Jersey Supreme Court to certify the meaning of the CFA and determine whether the NFL's alleged violation falls within the statute. See Finkelman v. National Football League, 877 F.3d 504 (3d Cir. 2017)
Major League Baseball
The Miami Marlins are using a judgment against season ticket holder Kenneth Sack, which is still under appeal, to petition for the seizure of Sack's commercial property worth $725,000. The Marlins sued Sack for failing to follow through on his four-year season ticket agreement; they have filed nine such suits against season ticket holders. Fans who have backed out on the Marlins tickets cite unkept promises made by the organization, including free parking spaces and private entrance to games. Sack has appealed the January 2017 judgment against him in the amount of $97,200, because his attorney was forced to miss important court dates and filing deadlines due to a heart attack. The appeal is still pending, but the Marlins are moving forward and attempting to collect. If the court grants the team's petition, ownership of Sack's commercial property would be transferred to the Marlins.
The Tampa Bay Rays filed suit against its long-time concessions vendor, Centerplate Inc., in U.S. District Court for the Middle District of Florida. The December 2017 complaint includes allegations of breach of contract, breach of implied-in-fact contract, breach of implied-in-law contract, breach of the implied covenant of good faith and fair dealing, bailment, and negligence. Among the many allegations detailed in the complaint are accusations that Centerplate underreported gross receipts and concealed performance issues over the course of the parties' twenty-year contract agreement. The team also alleges that it suffered injury in the form of negative publicity and lost concessions after a highly publicized incident in which Centerplate's former CEO was caught on video kicking a dog. In a motion to dismiss, Centerplate accused the Rays of bringing the suit as a way to escape repaying debt it owes to the vendor and that some of the team's claims are barred by a five-year statute of limitations. Judge James S. Moody, Jr. denied the motion, however, stating that the allegations are sufficiently pleaded and that the possible statute of limitations issue is an affirmative defense that on which the court cannot yet rule. As of March 2018, the case was still in the initial pleadings stage. See Tampa Bay Rays Baseball Ltd. v. Volume Services, Inc. case number 8:17-cv-02948 (M.D. Fla.)
Boxing
U.S. District Judge R. Gary Klausner dismissed a class-action lawsuit filed by boxing fans and pay-per-view subscribers alleging that they did not receive what the bargained for when they purchased pay-per-view rights to the Manny Pacquiao- Floyd Mayweather Jr. fight. The class argued that the fight did not live up to its marketing campaign, and cited the questionable status of Pacquiao's shoulder as causing the fight to be less competitive than anticipated (though the fight lasted twelve rounds). Judge Klausner held that fans, despite the injury to Pacquiao's shoulder, still received what they paid for, which was a boxing match between Pacquiao and Mayweather. See In re Pacquiao- Mayweather Boxing Match Pay-Per-View Litig., 122 F. Supp. 3d 1372, 2017 U.S. Dist. LEXIS 107022
Torts
Wrongful Death
National football league
Former New York Yankees outfielder Dustin Fowler filed a lawsuit against the Chicago White Sox and the Illinois Sports Facilities Authority in Cook County, Illinois for negligence. Fowler's lawsuit stems from a season-ending collision he had with an electrical box in right field foul territory. During the bottom of the first inning, Fowler's right knee collided with an unprotected electrical box in right field foul territory while attempting to catch a fly ball. As a result of the collision, Fowler suffered an open rupture of the patellar tendon, ending his season before his first major league at bat. Fowler is alleging that both the White Sox and ISFA (the state agency that manages the stadium) acted negligently by not taking precautions to secure the electrical box or prevent players from colliding with it. Fowler claims this was done with an "utter indifference to or conscious disregard" for his safety. He is seeking an unspecified amount of money for "severe and permanent" injuries including mental pain and anguish. See Verified Complaint and Demand for a Jury Trial, Fowler v. The Illinois Sports Facilities Authority et al No. 2017L012796 (Cir. Ct. of Cook Cty. Il. Dec. 15, 2017)
National Basketball Association
Juan Vasquez, a devoted fan of the NBA's San Antonio Spurs, and What's on Second, Inc., a local sports memorabilia shop in San Antonio, sued the Golden State Warriors, and center Zaza Pachulia for a controversial defensive play made by Pachulia against Spurs star Kawhi Leonard in Game 1 of the Western Conference Finals. When Leonard jumped to shoot and while mid-shot and still high in the air, Pachulia slid his foot underneath Leonard. Leonard subsequently landed on Pachulia's outstretched foot, causing injury to his ankle that would cause him to miss the remainder of Game One and eventually the remaining games of the series and Spurs' season. The plaintiffs are seeking damages not to exceed $73,000 and a temporary restraining order against the Warriors and Pachulia that would enjoin the defendants from engaging in the alleged dangerous behavior of the claim. For a Copy of Plaintiff's Petition and Application for Temporary Restraining Order (see here).
National Hockey League
Former Nashville Predators forward, Eric Nystrom, filed a lawsuit for medical expenses and lifetime benefits against the Nashville Predators in the Davidson County Circuit Court of Tennessee seeking an unspecified amount in damages. The lawsuit cites three specific injuries Nystrom suffered while playing hockey for the Predators—a hip and leg injury, a back injury, and a concussion—which left him with a permanent partialdisability as a result. Nystrom played for the Predators from 2013 to 2016, and was forced into retirement, in part, because of these injuries.
Boxing
Magomed Abdusalamov, a former professional boxer, reached a settlement with the state of New York arising out of the New York State Athletic Commission's alleged recklessness, gross negligence, and medical malpractice, for its mishandling of an injury Abdusalamov sustained during a 2013 bout in Madison Square Garden. Abdusalamov was ultimately hospitalized for more than ten months and remains paralyzed on his right side after suffering multiple strokes. Additionally, Abdusalamov is unable to walk and doctors claim he will likely never speak again, except for limited mumblings. New York will pay $22,000,000 to Abdusalamov as part of the settlement terms. See Abdusalamov v. State of New York, 34 NY. J.V.R.A. 10:4 (Sept. 11, 2017)
WWE
Former entertainers who wrestled under contracts with World Wrestling Entertainment, Inc. filed an amended complaint against WWE, alleging that their highly-scripted and rehearsed moves caused their plaintiffs to suffer various head injuries, including CTE, Alzheimer's, and dementia. The ex-wrestlers in the consolidated proceeding said WWE routinely failed to care for the repetitive head injuries they sustained during their careers in any medically competent way, and did not establish proper protocols to prevent further head trauma. The company's motion to dismiss was not officially given, as the district judge reserved to give a judgment in an abundance of deference to the wrestlers' attorneys. See McCullough v. World Wrestling Entm't, Inc., No. 3:15-CV-1074 (VLB), 2017 U.S. Dist. LEXIS 160661 (D. Conn. Sep. 29, 2017)
Spectator Injuries
Major League Baseball announced on February 1, 2018 that all thirty of its clubs will have expanded safety netting behind home plate at their ballparks this coming season. At minimum, the netting at each stadium will reach to the end of both dugouts. The announcement comes following reports and lawsuits of several fans being hit by balls and bats during the 2017 season. Ongoing litigation in Illinois state court filed by a man claiming an errant baseball at a Chicago Cubs game left him blind in one eye is one such example. See John "Jay" Loos v. Major League Baseball and Chicago Cubs Baseball Club, 2017 WL 4551050 (Ill.Cir.Ct.)
Other Torts
Fourteen-time Grand Slam winner Rafael Nadal won a defamation lawsuit he filed in 2016 against Roselyne Bachelot, a former French minister of health and sports, over statements she made on French television that said Nadal covered up failed drug tests. While serving as the French minister of health between 2007 and 2010, Bachelot claimed that Nadal took a seven month break from tennis in 2012 and 2013 in order to cover up his failed drug tests and that she knew so "without a doubt". Nadal insisted that he missed multiple tournaments, including the US Open and the 2012 Olympics, due to a knee injury and affirmed that he never failed a drug test in his entire career. At trial, the French tribunal declared Nadal victorious and ordered Bachelot to pay Nadal $11,800 in damages ($10,000 Euros), which he said he would donate to a French charity.
Sports Media
Callais Capital Management sued former NFL quarterback Brett Favre and the executives of Sqor Sports for negligence and fraudulent misrepresentation. CCM alleges that Favre and others induced CCM to invest in Sqor, a failed sports social media network. The purpose behind Sqor was to connect fans with their favorite professional athletes by compiling an athlete's posts across other social media platforms to their Sqor profile.
With a high interest in the platform, CCM claims it invested $16 million into Sqor with promises of "extremely high profits." Ultimately, CCM alleges Sqor executives "negligently and/or fraudulently misrepresented" a multitude of factors which induced CCM to invest. These alleged misrepresentations include the growth chart of their projected income ($44 million in 2018), the size and growth of their userbase (claiming Sqor had over 325 million fans and that their user growth rate exceeded other platforms including Twitter and LinkedIn), their ability to attract investors and their ability to partner with professional athletes or clubs as users. Furthermore, CCM alleges Favre allowed Sqor Sports executives to misuse and overstate the influence of Sqor on Favre's
social media platforms.
Other Civil Suits
NBA
Moses Malone Jr. filed a civil lawsuit seeking damages from Houston Rockets guard James Harden for allegedly orchestrating a beating and robbery. Malone Jr. alleges that Harden hired men to beat and rob Malone Jr. in retaliation to Malone Jr.'s Facebook post criticizing Harden's basketball camp. Malone Jr. is seeking more than $1 million in damages for past and future physical pain and mental anguish as well as medical expenses, physical impairment and the value of lost personal property. See Complaint, Malone v. Vlive@Vintage Steakhouse, LLC., et al. 2017 WL 7160702 (Tex.Dist. Dec. 12, 2017)