Why expanding Wrigley Field has left Cubs battling Rooftop owners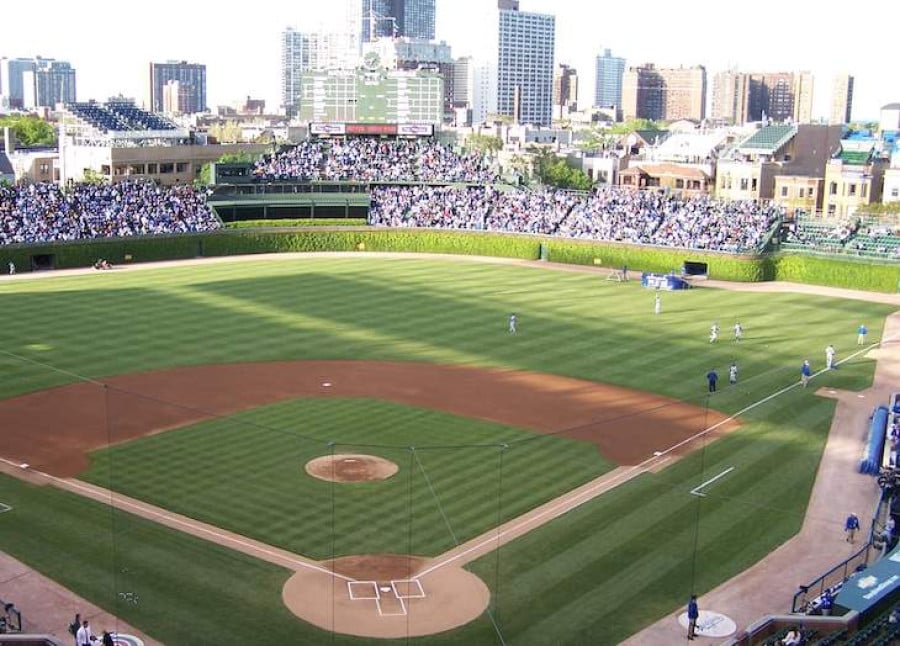 Tuesday, 19 August 2014 By Jonathan Gordon

Wrigley Field, home to the Chicago Cubs, is surrounded by rooftops on the neighboring streets of Waveland Avenue and Sheffield Avenue. These rooftops, much to the delight of their owners, offer an unrestricted and arguably unparalleled view of the ballpark and the Cubs' home games. The rooftops, which include restaurants and bars, provide their owners with a lucrative business model; the owners charge fans to sit on their rooftops in exchange for a unique viewing experience.

However, in 2010, the Cubs announced a proposal to expand Wrigley Field. The proposed expansion, due to commence this October 2014, includes erecting various large signs above the outfield bleachers seats (outfield stadium seating), which would obstruct the neighboring rooftops views of the stadium.

The rooftop owners claim that the Cubs are violating a twenty-year agreement that the two parties entered into in January 2004 governing their viewing rights over the ballpark. The Cubs, on the other hand, are of the view that the proposed expansion is permitted under the terms of the agreement.

This article examines the related contractual dispute between the Cubs and rooftop owners, with special focus on the parties' agreement and how its terms may apply if formal dispute resolution proceedings were commenced.
Background
The Agreement, at a headline level, provides that the rooftops owners pay a 17% annual royalty fee to the Cubs in exchange for viewing rights through to December 2023, subject to certain caveats (more on which below). The Cubs also agreed to drop the copyright claim against the rooftop owners, and the two parties agreed to undertake cross-promotional and marketing efforts.
Ten years later, the Agreement is the subject of heated disputes between the two parties.
The team stated it would proceed with the expansion provided the rooftop owners agreed to not sue them under the Agreement. However, the rooftop owners refused to agree, contending that the proposed expansion plans violate the terms of the Agreement by restricting their views.
Already a member? Sign in
Get access to all of the expert analysis and commentary at LawInSport including articles, webinars, conference videos and podcast transcripts. Find out more here.
Related Articles
Written by
Jonathan Gordon is a Finance student at the University of Notre Dame's top-ranked Mendoza College of Business. He is the founder of
Sports Analytics Blog
, a leading resource on the big data and analytics industry within sports. Jonathan has previously worked with an NFL agent and did freelance research for Couchmans LLP during his semester abroad in London. His work has also been featured on: Sports Agent Blog, Sports Law Chat, Ruling Sports, the Legal Blitz, and in the Academy of Legal Studies in Business' 2014 National Proceedings.
This email address is being protected from spambots. You need JavaScript enabled to view it.