Doomed to Fail? An Analysis Of European Super League And The Complex Web Of Football Governance, Regulations & Laws
Friday, 14 May 2021 By Chris Anderson, Tom Murray

"Football – B**ody Hell" – Sir Alex Ferguson

To adopt an over-used phrase in recent life, the European Super League (ESL) saga (or perhaps more accurately, limited series) is unprecedented. Within the space of 72 hours, the breakaway mid-week competition involving Arsenal, Chelsea, Liverpool, Manchester City, Manchester United and Tottenham Hotspur (the ESL Six) was announced, attracted a huge backlash and then disappeared in a flurry of apologies.

Whilst the threat of the ESL appears to have subsided in the short term, the project brought into sharp focus the regulatory and governance structure of football and has even led to the UK Government announcing a fan-led review of the sport.

The debate around why the ESL failed is on-going. Many will attribute its cause of death to the opposition from football fans around the world or perhaps to the threats of royal and legislative intervention.

This article explores the regulatory hurdles that the ESL would have had to overcome as well as the potential measures that football authorities could have taken. Specifically, it looks at:
The intricacies of football governance regulations
Potential sanctions under UEFA and FIFA regulations
The Premier League and the UK FA regulations
Already a member? Sign in
Get access to all of the expert analysis and commentary at LawInSport including articles, webinars, conference videos and podcast transcripts. Find out more here.
Related Articles
Written by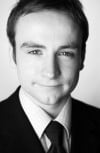 Chris is a very experienced sports lawyer, having held senior roles in Premier League clubs, a professional league, international governing body and the UK Government. He originally practiced as a corporate lawyer with Slaughter & May before transitioning into a full time sports lawyer.
Tom is an Associate at at Mishcon de Reya in the Sports Group and Esports Group and a member of the Commercial team.
He advises leading athletes, boxers, players, clubs, agents and governing bodies on a wide range of issues from sponsorship and image rights arrangements to disputes and regulatory matters. Recent highlights include: advising football clubs on compliance with financial fair play, conducting a regulatory audit on behalf of a sports governing body, and successfully defending a former Vice President of the IAAF in proceedings before the Court of Arbitration for Sport against disciplinary charges, which included the first case on infringing the autonomy of sport.
This email address is being protected from spambots. You need JavaScript enabled to view it.