Belgian Football Association's new national clearing house and intermediaries' regulations
Friday, 10 July 2020 By Alexander Vantyghem, Niels Verborgh, Jens Westerwoudt

On 1 July 2020, the Belgian Football Association published a new edition of its national regulations on working with intermediaries (the Belgian Regulations).[1] The Belgian Regulations not only implement FIFA's regulations on working with intermediaries,[2] but go (much) further than the current version of those regulations. Indeed, next to the licensing system already in force, the Belgian FA has now introduced its own 'clearing house', an institution designed to clear certain payments to football intermediaries, set up in light of the recent scandals and criminal investigations[3] into the dealings of football intermediaries in Belgium. While the clearing house currently only relates to intermediaries payments (not transfer fees or solidarity payments etc),[4] given FIFA's ambition plans for introducing a more holistic international clearing house to increase transparency in football,[5] the Belgian project can be seen as a test case for FIFA's future reform plans.

This Q&A gives an overview of some of the noteworthy aspects of the new Belgian Regulations and the operation of the clearing house.
Already a member? Sign in
Get access to all of the expert analysis and commentary at LawInSport including articles, webinars, conference videos and podcast transcripts. Find out more here.
Related Articles
Written by
Alexander is a sports lawyer at Atfield. He advises both domestic and international clients on all aspects of Belgian and international sports law, and is particularly experienced in proceedings before the FIFA decision-making bodies and the Court of Arbitration for Sport in Lausanne.
This email address is being protected from spambots. You need JavaScript enabled to view it.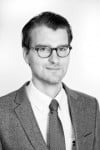 Niels advises a wide range of Belgian and international clients on all aspects of sports law, including employment-related disputes, disciplinary proceedings and regulatory matters.
This email address is being protected from spambots. You need JavaScript enabled to view it.
Jens Westerwoudt is a Belgian student at KU Leuven, where he is currently obtaining his Masters in Law. In 2020, he did an internship at ATFIELD, where he gained first-hand experience in various aspects of Sports law