The New NCAA Independent Accountability Resolution Process for Infractions Cases: An Overview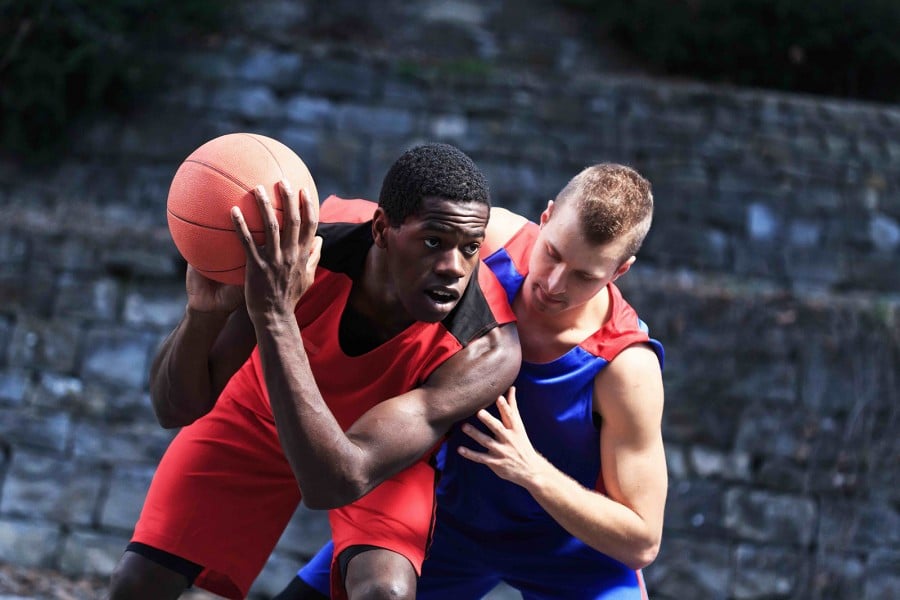 Published: Thursday, 09 July 2020. Written by Naima Stevenson Starks, Jeffrey Benz, Hugh Fraser No Comments

September 27, 2017 was a pivotal date for college athletics. The FBI made several arrests - including of four Division I assistant basketball coaches -- as part of a federal corruption investigation that focused on coaches being bribed to steer NBA-bound college basketball players toward certain sports agents, financial advisers and apparel companies. That scandal caused the NCAA to appoint a commission, the Commission on College Basketball, chaired by former Secretary of State Condoleezza Rice, to review the situation and make recommendations that would lead to "decisive action."

The Rice Commission, as it became known, issued its recommendations on April 25, 2018[1]. One of the recommendations, the creation of an independent process to resolve NCAA infractions matters (also known as rules violations), is the focus of this article. The relevant recommendation taken from the section headings of the report:

"Section 2: Establish Professional Neutral Investigation and Adjudication of Serious Infractions and Hold Institutions and Individuals Accountable
Implement independent investigation and adjudication of complex cases.
Enact and impose core punishments with significant deterrent effect."
The NCAA moved quickly to implement the recommendations from the Commission.
There were working groups formed, comprised of individuals from the NCAA membership, that determined how to best implement the recommendations. The Enforcement Infractions Processes Working Group was comprised of conference commissioners, athletic directors, and others with deep knowledge related to the infractions process. It is that working group that put the contours around a new process for resolving infractions cases that has independent involvement and oversight.
The authors of this article are all involved in the new independent process – the Chair of the Infractions Referral Committee (who is also a member of the Independent Resolution Panel), the Administrative Officer for the Independent Resolution Panel and the NCAA Vice President of Hearing Operations, who provides strategic support and coordination for the Independent Accountability Resolution Process. The purpose of this article is to give a high level overview of this new process.
Contents
The Independent Accountability Oversight Committee 5
The Infractions Referral Committee 6
Sending a Case to the Infractions Referral Committee 7
Review by Infractions Referral Committee 8
Decision of Infractions Referral Committee 9
Independent Resolution Panel 13
Procedure Before the Independent Resolution Panel 15
Appointment of the Hearing Panel 15
Conferring with an Independent Resource During Case Review 19
Presentation of Statements and Evidence 20
Exclusion of Evidence at the Hearing 21
Interpretations of NCAA Legislation 21
Closing Arguments/Closing the Hearing/Post-Hearing Submissions 21
Amendment of Proposed or Self-Imposed Penalties 22
Transcription/Recording of Hearings/Confidentiality 22
Decision of the Hearing Panel 22
Immediate Penalties During Investigation for Failure to Cooperate 25
The Hearing Panel's Job May Not Be Finished After Issuing a Decision 26
Using Technology to Aid Efficient Confidential Case Management 29
Continue reading this article...
Already a member? Sign in
Get access to all of the expert analysis and commentary at LawInSport including articles, webinars, conference videos and podcast transcripts. Find out more here.
Related Articles
About the Author
Jeff is an accomplished arbitrator, mediator and certified electronic discovery specialist with JAMS in Los Angeles and London and is a Door Tenant at 4 New Square Chambers, London.
Jeff started his law practice in San Francisco, first with a small maritime and admiralty firm and then with a major international law firm (Coudert Brothers) as an antitrust, commercial and IP litigator. As a former General Counsel of the United States Olympic Committee (where he was responsible for all of the legal work (commercial, regulatory, governance, and otherwise) of the world's largest and most successful National Olympic Committee), and other leading sports entities (including a stint as a California licensed professional boxing promoter, and separately as professional beach volleyball executive), and as a former athlete, Jeff's sports credentials are without compare, though sports disputes form only a part of Jeff's overall dispute resolution experience and practice.

A Court of Arbitration for Sport arbitrator and mediator for over 20 years (many of his cases would be characterized as leading or high profile cases, particularly in doping-related matters), Jeff has acted as arbitrator or mediator or counsel in a wide variety of sports, including, among others, archery, athletics/track and field, badminton, basketball, biathlon, bobsleigh, boxing, canoe and kayak, cycling, equestrian, figure skating, football/soccer, golf, gymnastics, ice hockey, rowing, rugby, sailing, shooting, skateboarding, skeleton, speedskating, surfing, swimming, table tennis, taekwondo, team handball, tennis, triathlon, volleyball and beach volleyball, water polo, and wrestling, and in cases involving complex disputes and transactions involving sponsorships, film financings and production, technology, licensing, and live events in the sports and entertainment industries. Jeff's wide and varied subject matter expertise in sports includes disputes involving commercial/licensing, governance, discipline, doping, matchfixing, selections, transfers, employment, rulemaking/regulatory, safeguarding, and technology issues.

In 1998-99, Jeff was one of five members of the independent Mitchell Special Bid Oversight Commission, headed by former US Senate Majority Leader George Mitchell, which was charged by the USOC with investigating allegations of vote buying, influence, and bribery in the bid for the 2002 Olympic Winter Games in Salt Lake City. The recommendations made by the Commission were adopted in whole by the USOC, and the International Olympic Committee adopted many of them when it reformed its Olympic Games bid process.

Jeff is Chair of the National Collegiate Athletic Association's Infractions Referral Committee and is a member of its Independent Resolution Panel. He is a member of the World Athletics Disciplinary Tribunal and is a Sport Resolutions arbitrator and mediator. He is also a member of the doping panels for the PGA Tour and Ladies Professional Golf Association.
He is a long-time member of the Sports Lawyers Association Board of Directors and former chair of its International Committee, and he is a member of the National Sports Law Institute, both of which are based in the US.

Jeff is a CEDR accredited mediator, an IMI certified mediator, a Fellow of the Chartered Institute of Arbitrators, and a Fellow of the College of Commercial Arbitrators.
He has extensive practical experience (as both counsel and neutral) in commercial arbitration, mediation, early neutral evaluation, and other forms of non-court dispute resolution. He is an active, appointed, member of several panels of arbitrators and mediators including the American Arbitration Association, JAMS, Hong Kong International Arbitration Commission, Beijing Arbitration Commission, China International Economic and Trade Arbitration Commission (CIETAC), Shenzhen Court of International Arbitration, London Court of International Arbitration, International Chamber of Commerce, Court of Arbitration for Sport (CAS), and formerly the Rugby Football Union (RFU).

Jeff has taught dispute resolution, arbitration, mediation, and sports dispute resolution as an adjunct professor at the law school at Los Angeles-based Pepperdine University, and he contributes regularly to the literature and international speaking on dispute resolution and sports law.

Since 2013, Jeff has been named annually as one of a handful of worldwide professionals in the Who's Who of Entertainment and Sports Law, where he is one of the few neutrals so recognized in the field. In 2016, the BBC noted he is "widely regarded as amongst the most experienced judges" in world sport. According to Who's Who Legal UK Bar, where he has been listed since 2016, he is "'widely recognised for his first-rate arbitration practice' and clients note he is 'in a class of his own' when it comes to complex sports disciplinary disputes."

He is qualified as a US lawyer as a member of the bar of the states of California, Colorado, Hawaii, and New York, and a number of United States federal district and appellate courts, and he is qualified as a barrister in England and Wales. Jeff has AB and MBA degrees from the University of Michigan and a JD degree from the University of Texas School of Law. Jeff also attended a semester of law school at Queen Mary University of London and the Institute of Advanced Legal Studies, and started his professional career as an intern in Lloyd's Claims Office, in London. Having lived in Pittsburgh, Detroit, Austin, San Francisco, Denver, and Los Angeles, Jeff now lives in London, splitting time in the US.
This email address is being protected from spambots. You need JavaScript enabled to view it.
Hugh is an international arbitrator and mediator with JAMS in Toronto and New York City. He is a retired Judge, having spent over 25 years as a Justice of the Ontario Court of Justice in Ottawa and Toronto, Canada.
Prior to this appointment to the bench, Hugh worked as a barrister in private practice, as counsel to the Canadian Department of Justice, and as corporate counsel for a multinational technology firm. He also served on the Canadian Human Rights Tribunal.
Hugh is an Olympian and is recognized as an international expert in sports law. He has been an arbitrator with the Court of Arbitration for Sport for 25 years and served on the the first ad hoc Court at the Olympic Games in Atlanta, in 1996. He has been a member of several other ADR panels in North America and Europe including, the PGA/LPGA Anti-Doping Panel, the World Athletics Disciplinary Tribunal, the Sport Dispute Resolution Centre of Canada (SDRCC), the Swiss Arbitration Association, and the International Centre for Dispute Resolution. Hugh has resolved sports disputes throughout the U.S. and Canada as well as in Australia, Brazil, Grenada, Malaysia and Switzerland.
Hugh is currently a member of the National Collegiate Athletic Association (NCAA) Complex Case Independent Resolution Panel and serves as the Panel's Administrative Officer.
Hugh has held several administrative positions in sport including President of the Sports Federation of Canada; President, Commonwealth Games Foundation of Canada; VicePresident, Commonwealth Games Association of Canada; and Chef de Mission for the Canadian team at the World Championships in Athletics in Helsinki, Finland. From 1988-1990 Hugh was a member of the Dubin Commission of Inquiry into the use of anabolic steroids and other banned substances in sport. The recommendations from that Commission provided the impetus for a new drug testing regime for sport in Canada.
Hugh has taught and lectured in Sports Law and dispute resolution at Carleton University and Concordia University and speaks often on these topics at various seminars held by universities and dispute resolution providers.
Hugh is a Fellow of the Chartered Institute of Arbitrators and a Fellow of the College of Commercial Arbitrators. In 2020, he was named a co-recipient of the Canadian Bar Association's President's Award, given for significant contribution to the legal profession in Canada.
This email address is being protected from spambots. You need JavaScript enabled to view it.
Vice President of Hearing Operations
Naima Stevenson Starks is vice president of hearing operations, a position she assumed in June 2019 after a 13-year career in the national office, most recently as deputy general counsel and managing director of academic and membership affairs.
In her latest role, Stevenson Starks serves as direct liaison to the NCAA's Committees on Infractions and Infractions Appeals Committees in all three divisions and oversees the staffs that support these committees. These committees decide on penalties for member schools and involved individuals for violating NCAA rules.
She also provides strategic coordination for the NCAA's new Independent Accountability Resolution Process, which stems directly from the Commission on College Basketball's recommendation to bring more outside voices and expertise into the NCAA's infractions process.
Prior to her appointment as vice president, Stevenson Starks managed litigation activities and provided legal and regulatory counsel to various areas of the national office and NCAA governance committees.
Before joining the NCAA, Stevenson Starks was a corporate and securities associate with the law firm of Arnold & Porter in Washington, D.C. While at Arnold & Porter, she advised a variety of corporations on the ever-changing landscape in securities regulations, assisted clients with raising equity in private equity transactions, and advised clients in merger and acquisition transactions.
An experienced speaker and panelist, Stevenson Starks has served as a panelist for the Sports Lawyers Association, the National Association of College and University Attorneys, the Indiana Bar Association, and many colleges and universities.
Originally from Brooklyn, New York, she is a graduate of the University of Maryland, College Park and received her law degree from Harvard Law School.