A practical guide to the liability arising from risk assessments in motor sport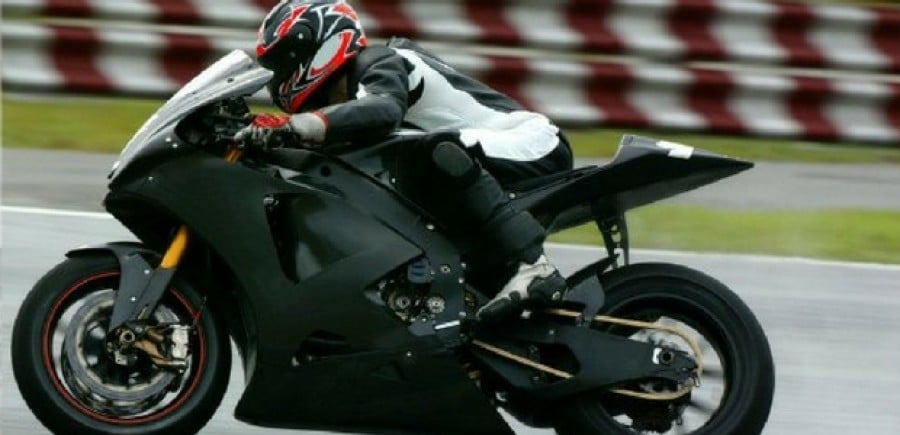 Tuesday, 16 August 2016

"I don't know driving in another way which isn't risky. Each one has to improve himself. Each driver has its limit. My Limit is a little bit further than other's." (Ayrton Senna quote from his documentary "A Right to Win".)

Ayrton Senna's comment typifies the conundrum that faces those managing risk in motor sport, and other high-risk sports. On the one hand, all participants from amateur to elite level seek challenge and speed in every track they encounter and the inherent danger of the sport is a strong part of its attraction. However, this has to be balanced against the need to provide safety measures to minimise or avoid injuries, which can be catastrophic in nature.

This article analyses the evidential and tactical issues that practitioners must consider when assessing risk and advising on claims relating to safety in motor sports.
Parameters of Risk Assessment
In motor sport as in other sports, all risk assessments proposed and safety measures implemented need to deal explicitly with the following 3 categories of people: competitors, spectators and officials: see Fenton v Thruxton (BARC) Ltd & Motorcycle Circuit Racing Control Board Limited.1
Competitors
Practitioners should consider the following points when considering the quality of the risk assessment/ management made in relation to competitor safety:
Has the circuit/track been licensed? If so, does the circuit/track layout match the approved specification?


In terms of circuit/track features, key points are as follows:
(a) are the dimensions and location of run off zones adequate?
(b) are suitable Armco barriers in place?;
(c) are there a sufficient number of marshal posts?
(d) Is the lighting adequate?


How many competitors have been allowed to enter the event in question? The start of the race is commonly the most dangerous stage and an excessive number of competitors can lead to driver/rider collisions;


What is the quality of the circuit/track preparation and subsequent circuit/track inspection?

These are particularly important considerations in motocross claims. For example, participants who misjudge a jump on the track or fail to heed divots and ruts on the same (the presence of which are inevitable once racing begins) often seek to assert poor track preparation or inspection as the reason for their injuries.

In this regard, establishing detail of the process followed by the organisers and officials, the absence of complaints from other riders/ drivers and providing evidence to the Court showing that other licensed (and highly regarded) tracks follow the same procedures can lead to the exoneration of a Defendant.

The "comparator" check and balance of course applies across motor sport. A good illustration is the planning of street races in Formula E. Monaco not only hosts a street race in Formula 1® but hosted round 7 in the 2015 Formula E calendar fielding a modified version of the Formula 1® circuit. The adoption of their safety measures would provide a good benchmark for other destinations.


The presence of cameras on the track itself or kerbcams. If they are positioned so that they cause a potential hazard for drivers, this could be a source of litigation: see by illustration Green v Sunset & Vine & British Automobile Racing Club Limited.2
Spectators
Safe viewing points are a paramount consideration. This is a very difficult issue for organisers as not only does the location have to be appropriate but enforcement of boundaries requires constant vigilance by officials.
The Tour de France is an example where proximity of riders to spectators is encouraged to generate an intense atmosphere and whilst this may also be appropriate for certain types of lower speed motocross events, if an unprotected viewing point is placed too close to a jump or to the start (or other known risk area) of a track, there is potential for criticism and serious injury.
In Fenton v Thruxton (referred to above), a rider in the British Superbike Championship 2004 crashed into a viewing area adjacent to one of the bends of the track injuring the Claimant.
On that occasion, the Judge found that additional factors should have been considered, namely; the geography of the corner, previous accidents, the fact that protection was in place at other bends and the costs of implementing protection measures was modest. Accordingly, the Claimant succeeded in his claim.
Finally, the three fatalities at the Jim Clark Rally at Little Swinton, Scotland in May 2014, triggered a wholesale review of safety at public events in Scotland. Spectator safety in motor sport is under particular scrutiny.
Officials
While officials must be of sufficient training and experience for the event in question with full familiarity with the relevant regulations and the ambit of their role, proper emphasis needs to be given to the fact that officials are largely made up of volunteers, who give up their time to engage with the sport.
Accordingly, last minute changes are often made to the line up of marshals and other officials, and course inspections may be carried out by more than one official to ensure compliance. These occurrences should not properly be characterised as deficiencies but simply the realities of amateur motor sport.
Advice for Legal Practitioners
When advising about possible liability arising out of risk assessment in motor sport, it is helpful as a practitioner to adopt the following approach:
Visit the event location that is the subject of the litigation. There can be no substitution for a visual appraisal;


Ascertain the nature of the track layout/ preparation adopted in previous events and whether there were any material alterations for the event which gave rise to the accident;


Establish whether there has been a history of complaints or similar accidents at the track in question.


Carefully review the insurance position. The new Insurance Act 2015, which comes into force on 12th August 2016, is likely to widen the ambit of information that professional athletes/circuit owners/occupiers need to disclose to be entitled to insurance cover in the event of an injury. The duty of disclosure under section 4(6) includes all facts that the insured ought to be aware of following "a reasonable search" of information held by the insured or any other person.


Find a comparator circuit/ track and assess the safety record there.


Always have in mind the tripartite approach to risk assessment endorsed by the Courts: namely to consider risks to/from competitors, spectators and officials
---
This is an extract from the Sports Law Yearbook 2015/16 - UK, Ireland and EU, an eBook publication by LawInSport and British Association for Sport and Law.
The Yearbook can be downloaded for free by all LawInSport Plus members with an annual subscription. To enjoy the Yearbook, and all the other perks of being a LawInSport Plus member, please register here.
Manali Kulkarni