India's problematic governance of amateur boxing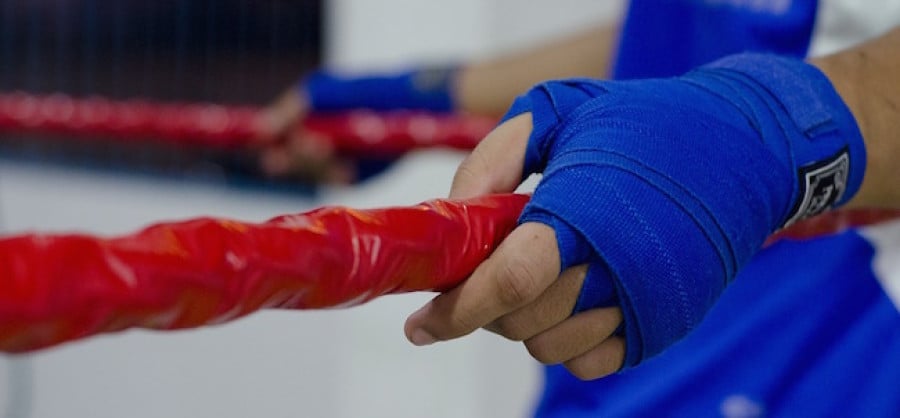 Friday, 16 January 2015

Once considered and played as a hobby, sports have become a part of Indian culture and are now seen as a profession by a large section of Indians.1 This is also reflected in India's improving performance on the regional and world sporting stage, despite various hurdles like vested interests and politics that have plagued Indian sports administration for several decades (the current IPL 6 investigations a contemporary example). 

As a result, the development of talent and infrastructure and consequently, our sportspersons' ability to perform, has been challenging. Indian boxing in particular has been a major casualty, suffering a deadlock in effective governance that has impacted amateur competition over the last two years.

 
SUSPENSION OF THE INDIAN AMATEUR BOXING FEDERATION AND RECOGNITION OF BOXING INDIA
On 6 December 2012, the Indian Amateur Boxing federation (IABF), the former national boxing governing body,was provisionally suspended2 by the International Boxing Association (AIBA) for irregularities during the federation's election on account of manipulations in the elections held for the post of office bearers, such that a state political leader was unanimously elected as office bearer due to his political connections. It was also alleged that the election procedure lacked transparency owing to a link between the leaders of the state ruling political personnel and the IABF office bearers,3 which is prohibited under AIBA's Statues.4 This period was demoralizing not only for Indian boxers but for fans and followers alike.
In the two years that followed, the IABF failed to comply with requests to undertake fresh elections voiced by both AIBA and India's Sports Ministry, a failure that ultimately culminated in the body being derecognized by AIBA5 in March 2014 and the Sports Ministry6 in April 2014.
In the IABF's place, Boxing India (BI) emerged as the newly-formed National Federation of Indian boxing.7 In a letter dated 15 September 2013, the AIBA Executive Committee confirmed its approval for provisional membership to BI,8 a decision that was subsequently ratified by the AIBA Congress, and them affirmed to official recognition and permanent membership in November 2014,9 facilitating the ability of Indian boxers' to again being able to represent India in upcoming International events. The 15 September letter further stated that the ad-hoc committee appointed by the Indian Olympic Association (IOA), which oversaw Indian boxing after the suspension of the IABF, would no longer be representing boxing affairs in India at an International level and that all boxing related matters will henceforth be managed by BI with full cooperation of the AIBA.
AIBA also suggested that BI should apply for recognition by the IOA, followed by the International Olympic Committee (IOC) charter in the near future. However, as per the latest development, the IOA, which has always been openly critical of the way AIBA has interacted with BI, refused to recognize BI10 and continue to support IABF as country's only boxing federation.11 This development has not only caused another political storm in the Indian Boxing arena but also putting Indian Boxers' future in dilemma.
ORGANIZATIONAL STRUCTURE OF AMATURE BOXING IN INDIA
The organizational structure of boxing in India comprises of an autonomous and a governmental wing. The Indian Olympic Association (IOA), National Federation of Boxing (now BI) and State Olympic Associations are autonomous bodies, while the Ministry of Youth Affairs and Sports and Sports Authority of India (SAI), comprise the governmental wing.
Both the autonomous and governmental bodies have well-defined roles in the selection and participation of Indian boxers in domestic and international boxing events. The main role of the IOA is to select and send teams and competitors for participation in domestic and international Olympic events.12 The National Federation of Boxing, BI, which as an Olympic sport comes under the umbrella of IOA and is a member to affiliated to AIBA,13 supervises the training and development of boxers at every level. It governs the sport at the domestic level including guaranteeing adherence to the rules of fair play and is responsible for day-to-day administration.
The selection of boxers for international events is based on their performance at national level events organized and governed by the National Federation of Boxing. Post-selection, boxers are required to attend training camps held by institutes such as the Netaji Subhas National Institute of Sports, Patiala, which provides intensive training for boxers.14 Selected boxers are recommended by the National Federation of Boxing to the IOA for official sponsorship for participation in international events. A similar governance model is adopted for promoting boxing in individual states, where state Olympic associations work with the respective state federations of boxing.15
The Sports Authority of India (SAI), a part of the Union Ministry of Youth Affairs & Sports, through its sports promotion schemes, supports and nurtures young boxers by providing requisite financial support, infrastructure, materials and coaching facilities at training centers, such as the 'Bhivani Boxing Club (BBC)'.
CHECKS & BALANCES OF DOMESTIC SPORT BY INTERNATIONAL SPORTS BODIES
The Olympics are the most prestigious international sporting event today including for boxing. Every participant has to observe the rules and regulations framed under the Olympic Charter,16 which specifically restricts government influence or interference in the management of National Sports Federations operating on the guidelines of International Sports Federations.
When the International Olympic Committee or the International Boxing Federation notices any malpractice or non-transparency in elections or functioning of its national bodies, it takes disciplinary actions that could include de-recognition or suspension.17 An example of such action was the suspension of the IABF by AIBA on account of lack of transparency and malpractice in the elections to its governing body.18
SUSPENSIONS BY PARENT BODIES "A DILEMMA FOR INDIAN BOXERS"
Under the model adopted by Indian boxing, it is vital that in order to facilitate participation of Indian boxers at international events, the domestic governing bodies hold their affiliation to international governing bodies. Failure to maintain affiliation can hamper and even preclude participation of domestic athletes in such events. Thus, non-affiliation/suspension not only prejudices Indian boxers' prospects of success at the international level, but also damages the confidence and morale of Indian boxers who train hard and long. Indeed, the process of preparation and qualification for such events is a long and arduous process; therefore, to face situations where athletes have no choice but to participate under the flag of international federations - and not as the representatives of their motherland - can be heart-breaking. Such a fate can be especially gut-wrenching when it has nothing to do with the individual athlete's actions or preparation.
Indian boxers encountered just such a situation in the year 2013, during their participation in the ASBC Youth Boxing Championships.19 They were not allowed to participate under the Indian flag, although they were allowed to participate as independent participants via independent entries in events approved by the International Boxing Federation.20 Though the decision of AIBA to recognize BI as the governing body of Boxing in India was a move to put on rest the dilemma created in Indian Boxing but the recent stand of IOA in favour of the suspended national federation has created havoc in the boxing fraternity. The stand of IOA has narrowed down the future of Indian Boxers as one boxing body in India is being recognised by International federation (BI by AIBA) while another body (IABF) is being recognised by the national olympic association of India.
Such imbalances in the Indian Boxing has put to risk the aspiring future of Indian Boxing in India and at International level as well and thus it stands vital on part of the governing bodies of Boxing both at both International and domestic level to align their administrative setup and aim at rehabilitation of a sustainable body to act as National Boxing Federation for Boxing in India.
THE ROAD AHEAD
Boxing in India has started receiving a lot more attention and is now considered to be one of the best bets for medals at the Olympics. But like other sports, boxing too requires a large amount of public and private investment to achieve substantial improvement in standards and performances. India's past failures are often attributed to the model of sports governance and political intervention. Boxing too requires more organized administration and operational governance with regard to facilities provided at boxing centers and clubs. Indian boxers still do not get due respect and credit and if they are not Mary Kom or Vijender Singh, their bout will surely be a tough one.
References|closed
---
'India's First International Skateboarding Competition & Tour', homegrown.co.in, 3 January 2014, last viewed 15 January 2015, https://homegrown.co.in/thirdeyetour-indias-first-international-skateboarding-competition-tour
' Double blow for boxing federation' thehindu.com, 8 December 2012, last viewed 15 January 2015, https://www.thehindu.com/sport/other-sports/double-blow-for-boxing-federation/article4173728.ece
'AIBA provisionally suspends the Indian Amateur Boxing Federation', aiba.org, 6 December 2012, last viewed 15 January 2015, https://www.aiba.org/en-US/news/ozqsp/newsId/5172/headlines.aspx
AIBA Statutes, article 14, https://www.aiba.org/documents/site1/docs/Statutes_English%20Version_20110924.pdf
'AIBA want new National Boxing federation in India,' aiba.org, 3 March 2014, last viewed 16 January 2015, https://www.aiba.org/en-US/news/ozqsp/newsId/5814/headlines.aspx
'Sports Ministry derecognize IABF'' thehindu.com, 1 April 2014, viewed 15 January 2015, https://www.thehindu.com/sport/other-sports/sports-ministry-derecognises-iabf/article5858764.ece
'26 States come together to form Boxing India', lawinsport.com, 27 June 2014, last viewed 15 January 2015, https://www.lawinsport.com/sports-law-news/item/26-states-come-together-to-form-boxing-india?highlight=WyJib3hpbmciLCInYm94aW5nIiwiYm94aW5nJywiLCJib3hpbmcncyIsImluZGlhIiwiaW5kaWEncyIsImluZGlhJywiLCInaW5kaWEiLCJpbmRpYSdzMSIsImJveGluZyBpbmRpYSJd
'Boxing India earned Official Recognition from AIBA', jagranjosh.com, 16 September 2014, last viewed 15 January 2015, https://www.jagranjosh.com/current-affairs/boxing-india-earned-official-recognition-from-aiba-1410839305-1
'Boxing India granted permanent membership in AIBA', timesofindia.com, 14 November 2014, last viewed 15 January 2015, https://timesofindia.indiatimes.com/sports/boxing/Boxing-India-granted-permanent-membership-in-AIBA/articleshow/45146321.cms
'IOA refuses to recognize Boxing India', timesofindia.com, 19 December 2014, last viewed 15 December 2015, https://timesofindia.indiatimes.com/sports/boxing/IOA-refuses-to-recognise-Boxing-India/articleshow/45576175.cms
Manali Kulkarni, 'Conflicting regulations cause problems for Olympic sports governing bodies], lawinsport.com, 7 January 2015, last viewed 15 January 2015, https://www.lawinsport.com/blog/indian-sports-law/item/conflicting-regulations-causes-problems-for-olympic-sports-governing-bodies-in-india?category_id=370
'Role of the IOA', https://www.olympic.ind.in/ioa_history.html
Ibid at 4, see article 8
Ibid at 12
For example, see Directorate Sports and Youth Affairs, Kerala, https://www.dsya.kerala.gov.in/index.php?option=com_content&view=article&id=52&Itemid=55
International Olympic Committee's Olympic Charter, in force as from 9 September 2013, https://www.olympic.org/Documents/olympic_charter_en.pdf
Ibid at 4, see Article 17
Ibid at 2
'Participation of Indian Boxers and Coaches in AIBA Competitions', aiba.org, 23 February 2012, last viewed 15 January 2015, https://www.aiba.org/en-US/news/ozqsp/newsId/5311/headlines.aspx
AIBA to allow participation of Indian Boxers under its flag', timesofindia.com, 23 February 2013, last viewed 15 January 2015, https://timesofindia.indiatimes.com/sports/boxing/AIBA-to-allow-participation-of-Indian-boxers-under-its-flag/articleshow/18646749.cms