The continued rise of eSport – Efforts to combat match fixing and improve integrity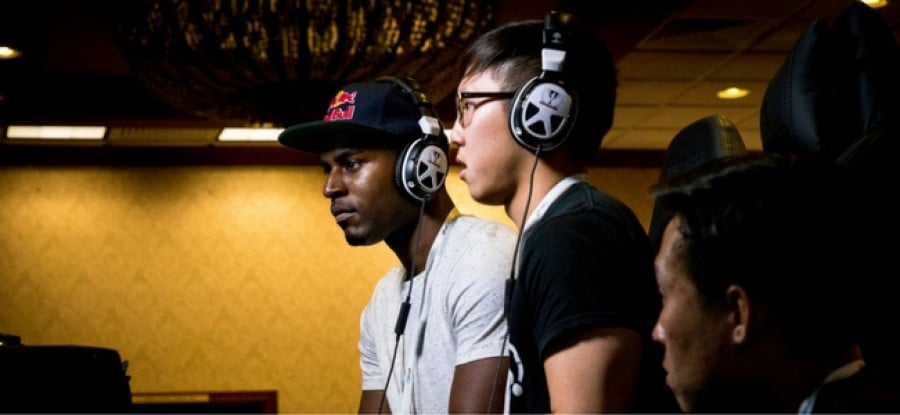 Friday, 02 September 2016

This extract examines the phenomenal growth of the eSports market. It will begin with a general overview of eSports for uninitiated, before focusing in on two specific issues relevant to this Chapter – eDoping and betting/match fixing. These issues will be examined within the context of the governance and integrity of eSports; each significant growing pains that the fledgling industry is currently grappling with.
What is ESport?
Throughout this piece, eSport will be referred to as a sport. This is not with a view to being contentious, but rather because it is hard to determine what else it should be called, and it shares many of the characteristics of traditional sport. For the uninitiated, eSport is the collective noun for video or computer games played competitively between individuals or teams of players. There are, of course, many hundreds of video games titles, but remarkably few of these have the necessary characteristics or traction for competitive match play.
Consequently, a few specific computer games dominate the eSport scene because they lend themselves to competitive play and have built up huge followings/participation bases that create a natural audience/fan base for the top competitive level. For readers wanting to know more about the eSports eco-system (as a full description is beyond the scope of this article) it has been brilliantly laid out by Jonathan Pan in his article, "ESports Market Ecosystem Map — January 2016".1
ESports has really begun to enter the mainstream during 2015/6 as a result of a confluence of scandal (match-fixing and doping hitting the headlines in Korea and America – see below) and a seemingly sudden realisation of the numbers, money and demographics involved (which are quite staggering).2 It's the right time to be looking at this in the context of law in sport for the first time, bearing in mind that, according to Bloomberg, more people watched the 2014 finals of the League of Legends World Championships (27 million) than watched game 6 of the 2015 NBA Finals between the Cavaliers and the Warriors (23.25 million).3
These games are diverse in nature, but what perhaps needs emphasising is the sheer scale of participation. Top tier games regularly have over ten million active users a month.4 The cumulative time spent by the audience watching the online broadcasts of the top tier game (League of Legends) on the Internet platform, Twitch.tv, exceeded 1 billion hours in 2015, and four other top tier games exceeded 100 million hours.5 The top players are consistently earning more than a $1million a year in prize money alone, and that takes no account of sponsorship and streaming/broadcast earnings (online tutorials and demo games) and other media work that net many hundreds of thousands of dollars more in earnings every year. 6
The key stakeholders in this industry are the games publishers and the tournament promoters. Blizzard, Valve and Riot monopolise the top end in the publishing world, and Electronic Sports League (ESL),7 Major League Gaming (MLG), and Dreamhack dominate the promoter market. It is not, however, in any way a coherent industry. The scene is huge, but disjointed with little reason to organise itself…until now.
Match-fixing and Edoping in ESport
Edoping
Cheating (in order to win) in eSport is more akin to doping or the infamous "bloodgate"8 affair in rugby union in 2009 than, say, diving in football with a view to conning the referee into awarding a penalty.
Edoping principally involves using "hacks" and "cheat" software to gain an advantage over an opponent. For example, a cheat may enable one player access the ability to see through walls or smoke, or to never have to reload a weapon, or to enable an auto-aim feature on it. Alternatively, cheaters use remote cyber-attacks to slow down their opponents' computers.9
Performance enhancing drug use by players is also an issue in eSports and is recognised as a form of cheating, but only one promoter (ESL) actually does anything about this, with an industry leading anti-doping programme that is beyond the scope of this review. Addressing this integrity threat to eSports is expected to ramp up during 2016 and will, hopefully, demand some attention in the next annual review.
Cheating to win is universally hated by gamers at every level, but is highly prevalent in some of the games in eSports as evidenced by the large number of bans enacted by publishers and leagues.10 Cheating of this nature, when detected by the game admins (referees) usually results in an instant ban from that game or platform – anything from two years to life in some cases depending on who is enforcing the rule (the game publisher or a platform provider like ESL).
There are currently many thousands of players banned for edoping across the eSport universe. However, in some games, it is relatively simple to just open a new account and carry on playing. Because various leagues exist too (ESL is the biggest, but there are many others), it is also possible for players to migrate from one league to another without much scrutiny because there is no central governing body.
This has been going on since eSport began in earnest around 15 years ago. In 2007/8 the ability of leagues to ban players for lengthy periods for cheating was challenged in the German courts in parallel cases seen as the outliers for a potential class action. However, despite fairly cursorily drafted "rules"11 and little in the way of procedure as lawyers would understand it, the challenges failed.12 This was partly because of the severe approbation within the gaming community for players that cheat.
Match-fixing
Match-fixing, on the other hand, is a relatively new phenomenon.
A characteristic of eSport and its core demographic (teenage and young men 16 to 24) is the endemic use of social media platforms (both general and game specific and in-game messaging) to communicate with one another; itself characterised by unedited and uncensored expression of opinion, rumour and speculation.
The blogs, message boards, reddits, Facebook posts and Tweets are riddled with accusations and rumours of cheating, doping and match-fixing, so any analysis has to be approached with extreme caution – just google "match-fixing in eSports" for a taste of it. The key recent matching fixing cases that we know of for sure however are as follows:
Despite debates about whether ESport is a sport or not, two things are for sure: (i) there exists a large and rapidly growing betting market for eSports17, and (ii) match-fixing is, for the most part, caused by betting fraud.
Consequently, we should expect that as the market increases so will attempts to manipulate it. The only question then becomes whether the manipulators are succeeding. Industry leaders in eSport are coming together to try and ensure corruptors do not get a foothold – no easy task in a completely unregulated "sport".
The ESport Gambling Market
In August 2015, Forbes.com predicted18 assessing the current (legitimate) market at US$250m and the 2020 (legitimate) market reaching US$23b.
Sportradar, one of the world's largest bet monitoring and data companies, confidently asserts to the author that the illegitimate betting market in eSport runs somewhere between 10 and 15 times the legitimate market. If we accept that assertion, the total betting market on eSport will exceed US$200b by 2020.
In eSports, the number of traditional bookmaking concerns offering markets increases almost daily. Household names like William Hill, Betway, Bet365 and so on are amongst the 80 or so concerns already involved. During 2016 the number is expected to exceed 100 early in the year. There is already an eSports exclusive offering in Unikrn (based at the epicentre of eSports publishing in Seattle, despite sports betting being largely illegal in the US). Recruitment of experts by the gambling industry have made people with eSports and gambling expertise an absolute premium.
An interesting addition to the traditional markets (both regulated and unregulated, legal and illegal) where punters can bet money, there also exists in eSport a secondary gaming market for virtual in-game items. Consequently, on online gaming platforms like CS:GO Lounge19 or DOTA2 Lounge20, gamers can wager virtual items they have acquired in game peer to peer – spells, weapons, clothing, skins etc – on matches taking place elsewhere online or at live events.
The kicker here is that these markets are totally unregulated and the virtual items have real world value! In other words, a 13 year old could bet a "magic cloak" on the outcome of a professional Counterstrike game, which is worth the equivalent of $20, and stand to lose it or gain equivalent in game items worth $50. Items up to $1200 are regularly wagered in these markets and other grey marketplaces exist where those items can be converted into cash.
Efforts to reduce the risk of match manipulation
With the growth of betting markets, attempts to manipulate outcomes will only increase which – as seen in Korea - risks undermining the competition.
It is this realisation that led industry leaders in the league promoter space, ESL, to seek methods to reduce the risk to the sport. The move marks the first concerted effort by an industry player to unite different stakeholders within eSport to try to implement an effective system to protect the integrity of games.
The first thing ESL did was contract with Sportradar for the Fraud Detection Service21 in order to develop the ability to determine whether matches on their platform were being manipulated. This service analyses betting data from across the market to identify unusual or suspicious betting patterns which then, in turn, generate alerts for the their partners. Sportradar monitor betting patterns over 450 betting markets worldwide and are able to detect suspicious betting patterns. Reports of these suspicious patterns will then be passed to ESL who can then make a decision to investigate further or taking disciplinary action against parties if the suspicious patterns are proved to cases of manipulation.
Next, they sought to develop a coalition body whose role it would be to try to unite the industry and develop a programme to deal with situations of betting fraud committed by participants.
The ESport Integrity Coalition22
In 2015, ESL began developing the ESport Integrity Coalition ("ESIC") (a not for profit members association) to try to get a coherent integrity plan accepted across the industry.
The idea is relatively simple: they recruited industry stakeholders (publishers, tournament platforms and promoters, hard and software partners, teams and player representatives (when these emerge)) and created a programme of rules, regulations and Codes that aims to operate as a scalable, overarching integrity function code for professional ESport. The programme is managed by the ESport Integrity Commissioner and is designed to grow in reach and function as new members join.
ESIC's mission is to be the recognised guardian of the sporting integrity of ESport and to take responsibility for disruption, prevention, investigation and prosecution of all forms of cheating, including, but not limited to, match manipulation and doping. This is clearly modelled on the efforts of the ICC and its Anti-Corruption Code as administered and enforced by the ACSU; but goes a great deal further.
To appreciate this, it is necessary to stress the complete lack of regulation and/or governance that currently spans the sport. It is perhaps liberating that there is no "old guard" dictating how things can or can't be done, or committees in which progress can get bogged down. However, it also means that there are no coherent, credible bodies within the industry that anyone can operate through or negotiate or consult with when attempting to implement an integrity code. For example, there is no players' association to bargain with or transnational trade association to engage with.
In other words, creating a unified (and unifying) set of Regulations and agreed procedures and mechanisms to deal with corruption in eSports first requires a credible, industry wide body to develop and implement it, which in turn requires the co-option of each relevant, disparate stakeholders, one by one. This is a long and difficult job given the different sizes, cultures, management structures, geographies, knowledge and attitude to cheating and other corruption issues. Fortunately for eSport, that painstaking process has started in earnest in the form of the ESIC.
In terms of the ESIC's Programme, it consists of five key elements (all united by a common set of definitions and a unified procedure):
Principles: The fundamental basis for integrity regulation in ESport is a set of Principles to which each member of ESIC must agree in joining – these six Principles cover foundation level values that underpin the other elements of the Programme and include Integrity and Respect, Fair Process, Standardised Codes, Mutual Recognition of Sanctions, Information Sharing and Confidentiality.
Code of Ethics: The is a Code binding the people running ESIC – the representatives of each member – governing their behaviour as between themselves and in the running of ESIC to ensure the highest ethical standards and enforced by an independent ethics officer.
Code of Conduct: A Code governing the behaviour of Participants in eSports and between each other- the primary focus of this Code is cheating and how that will be dealt with, but it also covers issues like verbal and physical abuse, media obligations and comments and so on.
Anti-Corruption Code: A Code dealing with match and spot fixing and other offences such as abuse of inside information aimed at combatting corruption in eSport.
Anti-Doping Code: This is self-explanatory, but it is important to note that the Code and procedures around combating doping in eSports is not WADA compliant yet and will take some considerable time to implement in full. This is for two reasons: First, eSport is not yet recognised as a "sport" and is therefore not compelled to go to the trouble and expense of mounting a WADA compliant programme. Second, anti-doping programmes have to be introduced tournament provider by tournament provider due to the absence of a central governing structure for the sport. Combatting doping in eSport is in its infancy.
As new members join ESIC, the Integrity Commissioner will work with them to implement the Programme in their business as appropriate to part of the industry they occupy. Ultimately, though, the principle objective in this early period will be to educate the stakeholders.
Initiative from the betting operators
ESL are not the only eSports stakeholders looking at a solution to the increasing risk of match-fixing. Betting operator Unikrn is also trying to provide a safer betting environment with an integrity accreditation programme.23
However, whilst this is helpful to an extent, as indicated above, it does not address the lack of coherence and preparedness in the industry more broadly because it does not seek to unify the stakeholders, but, rather, to have them agree to apply certain standards to their individual operations that would allow them to be considered a "safe bet".
Comment
The Unikrn initiative, well-meaning as it is, is coming from the wrong place (the betting industry) because a significant number of top-end eSports stakeholders are in denial about the existence of betting on their product; especially some American companies who have persuaded themselves that, because sports betting is illegal in most of the US, people can't bet on their product. This is a similar issue that has faced traditional US sport for some time as we have seen from the filings in the New Jersey betting case.
There exists a tendency to see the whole gambling industry as "the enemy" and not to draw distinctions between licenced, regulated, legitimate concerns and illegal concerns. Consequently, to some stakeholders, the betting industry as a whole is unwholesome probably linked to organised crime and "bad company". This has an adverse effect on initiatives like Unikrn's because it's very hard for them to get through the door and be properly heard.
Whilst ESIC has a related problem (establishing its credibility), it originates inside the industry from a major stakeholder and this means that most doors are open to it. The concept is untried, however, and much work needs to be done to persuade the industry that they have common issues best dealt with in unity despite being in fierce competition with each other in all other respects.
Whilst there is a growing awareness of the threat posed by betting fraud, there is very little knowledge within the gaming community about what to do about this. As set out earlier in this review, some key stakeholders wont even recognise that betting occurs on their game, so there is a long way to go; but at least the industry is seeking to do something before a major crisis occurs.
Consequently, the betting companies like Unikrn and Pinnacle that are actually trying to address the issue of integrity (match-fixing in particular) in eSports face an uphill struggle. Perhaps, ESL's idea will achieve more traction.
The reality must be that, if eSports wants to be recognised as a sport, it has to start acting like a sport. Common regulation dealing with common problems in the way that the Programme seeks to do is a good start.
This is an extract from the 'Financial Corruption' Chapter of the Sports Law Yearbook 2015/16 - UK, Ireland and EU, an eBook publication by LawInSport & British Association for Sport and Law.
The Yearbook reviews developing sports law trends in the UK, Ireland and Europe. It contains legal commentary and analysis from over 50 leading sports lawyers and will be of use to students, academics, athletes, coaches, the media, sports business professionals, in-house counsel and lawyers worldwide.
The Yearbook can be downloaded for free by all LawInSport Plus members with an annual subscription. To enjoy all the perks of being a LawInSport Plus member, please register here.
References|closed
J Pan, 'ESports Market Ecosystem Map — January 2016', Medium, 2 February 2016, last viewed on 20 March 2016, https://medium.com/the-nexus/eSports-market-ecosystem-map-january-2016-fc2442347494#.935sxfopy.
Ibid.
'The Big Money Business of ESports and Video Games', Bloomberg.com, August 22, 2015, last viewed 20 March 2015, https://www.bloomberg.com/news/videos/2015-08-21/the-big-money-business-of-eSports-and-video-games.
Ibid., 695.
Nicolas Cerrato, 'Twitch 2015 Top 10 Games: League of Legends Cracks 1 Billion Hours Watched' linkedin.com, 5 Feb 2016, last viewed 20 March 2016, https://www.linkedin.com/pulse/twitch-top-10-games-2015-league-legends-cracks-1-billion-cerrato.
E-sports earning, https://www.eSportsearnings.com/players.
Electronic Sports League is a subsidiary of Turtle Entertainment and provides a platform to gamers at every level to compete against one another across a range of games at every level from beginner to professional – they have in excess of five million registered users worldwide).
'Bloodgate', Wikipedia, last modified 8 March 2016, last viewed on 20 March 2016, https://en.wikipedia.org/wiki/Bloodgate.
Grayson, 'Top Counter-Strike Players Caught In Big Cheating Scandal', kotaku.com, 24 Nov 2014, last viewed 20 March 2016, https://kotaku.com/top-counter-strike-players-caught-in-big-cheating-scand-1662810816.
'Banned Players – List of Bans', teamliquid.net, last accessed 20 March 2016, https://wiki.teamliquid.net/counterstrike/Banned_players.
'ESL CS:GO Open League Winter 2014/15', ESL, last viewed on 20 March 2016, https://play.eslgaming.com/counterstrike/csgo/csgo/open/league/winter-2014/rules.
Case 1: Coldgame GbR versus Turtle Entertainment GmbH, Amtsgericht Köln - 129 C 270/07; Case 2: Marco Schuth versus Turtle Entertainment GmbH, Amtsgericht Köln - 113 C 571/07.
B Sinclair, '12 arrested in eSports match fixing scandal – Report', gamesindustry.biz, 19 October 2015, last viewed on 20 March 2016, https://www.gamesindustry.biz/articles/2015-10-19-12-arrested-in-eSports-match-fixing-scandal-report.
F Mitchell, ''League of Legends' pro attempts suicide after match-fixing scandal', DailyDot, 13 March 2014, last viewed on 20 March 2016, https://www.dailydot.com/eSports/league-of-legends-promise-suicide-match-fixing/.
A Martin, 'Fair play and fixing: The growing pains of eSports', Redbull, 29 January 2014, last viewed on 20 March 2016, https://www.redbull.com/uk/en/games/stories/1331630452105/fair-play-and-fixing-the-growing-pains-of-eSports.
E Khor, 'Interview with Solo: 'I am glad that SLTV made this decision'', GOSU Gamers, 29 June 2013, last viewed on 20 March 2016, https://www.gosugamers.net/dota2/features/3306-interview-with-solo-i-am-glad-that-sltv-made-this-decision.
D Heitner, 'Billions Of Dollars Will Soon Be Wagered On eSports Competitions', Forbes, 23 August 2015, last viewed on 20 March 2016, https://www.forbes.com/sites/darrenheitner/2015/08/23/billions-of-dollars-will-soon-be-wagered-on-eSports-competitions/#dda61cac5c39.
Ibid., https://www.forbes.com/sites/darrenheitner/2015/08/23/billions-of-dollars-will-soon-be-wagered-on-eSports-competitions/#58de2947c5c3.
CSGO Lounge, last viewed on 20 March 2016, https://csgolounge.com/.
DOTA2 Lounge, last viewed on 20 March 2016, https://dota2lounge.com/.
Sportradar, last viewed on 20 March 2016, https://www.sportradar.com/.
Website homepage under development at www.eSportsintegrity.com.
F McCarthy, 'Unikrn launches first Competitive Integrity Program For ESports', Unikrn, 21 October 2015, last viewed on 20 March 2016, https://unikrn.com/community/unikrn-launches-first-competitive-integrity-program-for-eSports/.
Manali Kulkarni