A detailed analysis of the legal arguments in WADA v Sun Yang & FINA - a very public hearing
Thursday, 28 November 2019 By Jack Anderson

Twenty years ago, the Court of Arbitration for Sport (CAS) held its first public hearing: B v FINA[1]. The hearing was an appeal by a leading swimmer of the time, Ireland's Michelle de Bruin, winner of three golds at the Atlanta Olympics of 1996. In 1998, and as a result of irregularities during a doping control test at her home, FINA, the world governing body for swimming, suspended her for four years. De Bruin's appeal to CAS failed.

A similar factual matrix (and parties) were in dispute at CAS's second ever public hearing held on 15 November: WADA v Sun Yang & FINA[2]. The applicant-athlete was again a multiple Olympic gold medallist in swimming, China's Sun Yang. FINA was a party to the proceedings, though on this occasion in support of the athlete. The hearing similarly concerned allegations of procedural impropriety during an out of competition test at the athlete's home and the specific anti-doping infraction at issue also related to tampering, now defined in Article 2.5 of the World Anti-Doping Code (WADC).

This is a brief review of the proceedings[3], examining principally:
The factual background;
WADA's key legal arguments:

"Guidelines" - the Blood Sample Collection Guidelines are not mandatory or legally binding;
"Uncompelling" - Sun Yang's concerns could not have been "compelling" as they arose only after the sample was taken;
"Experience" – why did Sun Yang react to this test in particular, when numerous others had passed without incident?
"Reliance" - Sun Yang should not have relied upon his entourage/doctor; he is an experienced international athlete who knows the consequences of tampering.

Sun Yang's key legal arguments;
Other parties: FINA, the Panel. and CAS
Outcomes and conclusions
Full access to all 11 hours of the hearing is accessible on CAS's website[4].
Already a member? Sign in
Get access to all of the expert analysis and commentary at LawInSport including articles, webinars, conference videos and podcast transcripts. Find out more here.
Related Articles
Written by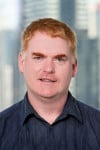 Jack Anderson is Special Counsel (Integrity Regulation) at Racing Victoria. Formerly Professor and Director of Sports Law Studies at the University of Melbourne, he has published extensively on sports law, most recently with D Thorpe, A Buti, P Jonson & J Anderson, Sports Law (4th ed, OUP, 2022).
He is a member of World Athletics' Disciplinary Tribunal, the integrity unit of the International Hockey Federation, and the International Tennis Federation's Ethics Commission. Jack is an arbitrator on Football Australia's National Dispute Resolution Chamber, the National Sports Tribunal of Australia and Sport Resolutions UK.
This email address is being protected from spambots. You need JavaScript enabled to view it.