A guide to rights protection at major sporting events: part 2 – educate, monitor and enforce
Published 16 September 2014 By: Nandan Kamath, Roshan Gopalakrishna, Nihal Zachariah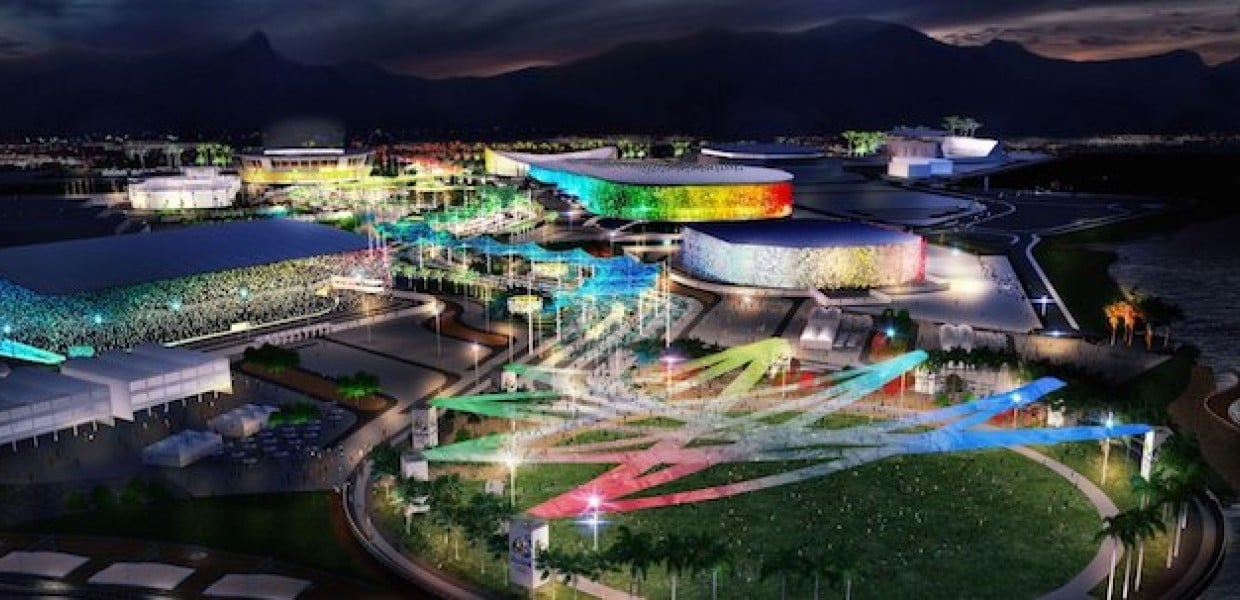 In Part 1 of this three part guide, Nandan Kamath, Roshan Gopalakrishna and Nihal Zachariah introduced rights protection programmes and looked at the first two steps: identifying core rights, and contracting early with key parties.
In Part 2, the authors look at steps 3 to 5: educating the public, actively monitoring for breaches, and developing intelligent enforcement strategies.
Step 3 – Effectively educate the public
It is precipitous to presume that members of the public will be aware of the rights-structure of the event or, for that matter, even familiar with intellectual property rights.
Intellectual property laws may not always reflect local practices and morality in the host country and if an ambush marketing law is introduced that adds additional variables (such as laws taking certain word combinations out of commercial circulation) this will be even more unfamiliar and confusing.
In this respect, it will be interesting to see how FIFA will approach the issue of "Natal 2014 ", a term reportedly trademarked by FIFA under the Brazilian World Cup law that remains in force till the end of 2014.1 While Natal was one of the FIFA World Cup host cities, it is also the Portuguese word for 'Christmas', and may quite possibly be the subject of cultural and commercial references towards the festive season.
A comprehensive programme to communicate properties in which rights reside
An effective RPP will clearly delineate and communicate to the public, especially the commercial community, the properties in which the event organiser seeks to enforce its rights and the legal provisions that back the event owner's claims.
These messages can be communicated by undertaking a comprehensive public education and advance notification campaign. Such programmes may primarily target the host territories. However, with increasing globalisation of rights activations, these are equally useful when properly directed at entities and persons across the globe.
Public education campaigns are based on an understanding that many purported 'infringements' are often unintentional (even if not harmless) instances of overzealous behaviour rather than malicious attempts to devalue rights.
Public education measures can be supplemented by a targeted communications well in advance of the tournament. These are sent to direct competitors of official sponsors, to news broadcasters, broadcast platforms and other important stakeholders, as well as known past infringers of sports rights (e.g., websites streaming and hosting illegal match content).
Culture respect and support for rights
This campaign should seek to foster an environment of respect and support amongst third parties for the exclusive rights of the event organiser's official sponsors and partners, while at the same time notifying such entities of the rules and regulations surrounding the event and the legal implications of infringement.
For example, FIFA issued an open advance information letter on marketing activities requesting commercial entities to respect the rights of FIFA and its commercial partners and avoid "any promotional activity which takes undue advantage of the commercial goodwill " of events such as the FIFA World Cup.2 In addition, the information letter listed the marks and word marks that FIFA's partners have the exclusive right to use, and provided that any unauthorised use of the marks "may constitute actionable trademark infringement and/or unjust enrichment and/or passing off/unfair competition and/or a breach of laws " protecting the tournaments.3
To supplement these, press releases, cautionary notices in newspapers and magazines (in English and local languages) and informative advertisements in the months leading up to the event can enhance public awareness and protect essential intellectual properties. The publication (through online and other means) of easily understandable and well illustrated responses to frequently asked questions on brand and content protection also make the do's and don't's of brand protection accessible.
The ICC's brand and content protection guidelines elucidate that while the use of general cricket terms and imagery in advertisements and promotions may be permissible, any unlicensed usage in such advertisements and promotions of the ICC's and event-related intellectual property would be impermissible.4
The supplementary advantage of a well directed public education and advance notice programme is that it strengthens the event owner's case if it wishes to prove knowing breach of rights in certain cases. From the public's point of view, an environment of compliance is being created and surprises are not being sprung on unsuspecting fans on match day when their primary focus is on enjoying their experience.
Step 4 – Monitor actively and smartly for potential breaches
Comprehensive online, off-line and on-ground monitoring and enforcement helps secure the exclusivities that have been delineated. There are numerous different platforms available to potential infringers, and it is advisable that the monitoring of potential infringements starts well before the commencement of the event.
With a ear to the ground, the event owner can predict areas of risk and focus its efforts. Early monitoring acts as a watchdog. For example, at this stage, one must look out for unauthorised ticket sales, unlicensed travel and hospitality packages, marketing build ups and other promotions that use event properties. It is likely some of the infringers are just getting started and looking to see if anyone is watching.
On-line and on-the-ground
Monitoring online platforms, including social and other digital media, acts as an excellent proxy. Today, promotions inevitably have digital components given the ubiquity and low cost of the medium. Digital media also make searching and finding easier, given the availability of advanced multimedia search technologies.
Digital monitoring should not, however, take away the emphasis on thorough on-ground enforcement. This is accomplished through the implementation of 'clean zones' in areas of high traffic surrounding the event, specifically the precinct and vicinity of match stadia. In enforcing the 'clean zones', event-owners should tackle cases firmly and fairly but avoid attracting excessive media attention or enforcing over-zealously.
Emphasis can also be placed on addressing unauthorised commercial activity on public property, unauthorised activity targeted to the general public promoting brands or services that are visible from public right-of-ways, and outdoor signage or activity promoting brands, products and services.
Collaborating with authorities
Active collaboration with local authorities as well as the utilisation of a large trained team of spotters facilitates this monitoring campaign. In-stadia monitoring on game days may require the confiscation of unlicensed branded items (such as branded t-shirts, caps, placards, etc.), as well as two-way communication with broadcasters (to avoid coverage of compromised areas) as a fail-safe against ambushing attempts in the stadium. Drawing from the experience of the 2011 Rugby World Cup held in New Zealand, minor issues within 'clean zones' can be dealt with speedily and pragmatically by a trained posse of enforcement officers.5
In order to minimise the risks of unlicensed use and commercialisation of event footage, images and marks across various media platforms, the internet, mobile application stores, news channels and other platforms should also be monitored to check unlicensed use or commercialisation of event marks and content.
The implementation of these monitoring activities within a budget requires a well-planned and targeted monitoring programme. Multi-platform sends a strong signal that someone is watching, the word spreads and the number and nature of infringements is thereby progressively reduced.
Step 5 – Develop an intelligent and proactive enforcement strategy
After the stage has been set and infringements are noticed, the RPP must begin enforcing rights and taking action against violations. It is virtually impossible to satisfy everyone and there are choices to be made.
Finding the right balance
The proverbial Holy Grail is an environment in which partners and sponsors feel cared for and protected and yet the atmosphere is one in which fans and local residents are respected and not unnecessarily alienated from the event and all the excitement that surrounds it. This needs active decision making with a set of principles in place.
In each case, it is important to understand the extent of infringement and the background of the infringer, and to engage with each infringer amicably at first and only more assertively if RPP objectives are not met through amicable means.
Calibrated responses may be effective
Event owners must decide whether to implement a standard response approach to all forms of ambush marketing, or whether it would instead be better to tackle different levels of engagement through diverse approaches.
For instance, should one have the same response to unlicensed logo use by a large multinational corporation that is a sponsor competitor as one would to use of the event name in a local promotion by a small restaurant in the host nation? Should unequals be treated equally and equals be treated unequally? While the answer is not an easy one, the nature of the response will be indicative of the enforcer's chosen principles.
It is possible to choose different grades, measures and progressive steps to dealing with infringements. At first, legal advisories may be sent to casual infringers stipulating acceptable and unacceptable activities. With respect to egregious infringements, cease and desist notices may be issued as soon as such infringements come to light.
During the 2011 Cricket World Cup in the Indian sub-continent, it was quite common for non-event associated entities to distribute branded cheer items and cricket appreciation signs such as 4's and 6's placards near the match stadia. Even as such items were diligently confiscated outside the match stadia by the ICC's team of spotters, the ICC and its rights protection partners issued cease and desist notices to such entities directing them to "note that the right to distribute promotional material outside the match venues of the ICC Cricket World Cup 2011 is reserved exclusively for ICC's official sponsors and partners ", and that the ICC may "refuse admission to or eject from the stadium, without any refund, any spectator who brings or attempts to bring any banners, placards, leaflets, signs or other materials containing promotional or commercial identification ".6
Litigation as a last resort
In our experience, a large number of cases will have already been resolved through these measures without much distress. Litigation and prosecution can be seen as a last but essential resort, and may be reserved for egregious cases that don't get resolved through engagement.
Due consideration must also be given to whether the event organisers have budgeted for such litigation expenses and the time taken to arrive at judicial verdicts in the concerned nation.
The 2010 FIFA World Cup in South Africa was witness to the establishment of special courts dedicated to swiftly adjudication matters relating to the event.7 It is unlikely however, that an event owner will succeed in a demand for such courts across different host jurisdictions.
There is no one-size-fits-all approach and so long as the procedures are implemented responsibly and with an understanding of local conditions, goals can be achieved without unwanted collateral damage.
Being fully aware of the scope and limitations of applicable laws
Enforcement choices and decisions, depending on the identity of the alleged infringer, may be linked to available remedies under the contracts that have been entered into (if the infringements involves one of the parties the event owner has contracted with) but will inevitably depend on the backing provided by public laws that are in force in the relevant jurisdiction. What is the intellectual property framework? Are there specialised anti-ambush marketing laws that sit above them? Are available remedies civil or criminal? These are the questions the event owner will encounter.
For example, in India, there are certain remedies under copyright and trademark laws such as the Copyright Act, 1957, the Trade Marks Act, 1999, the Emblems and Names (Prevention of Improper Use) Act, 1950, and the common law remedy of 'passing-off'. These remedies may be used individually and collectively to counter ambush marketing attempts.
There is, however, no specialised ambush marketing legislation in place, and courts have been reluctant to dispense relief in cases of alleged ambush marketing that do not amount independently to infringements of either trademark or copyright infringement or passing off. As a result, it can be challenging to counter smart ambush marketing attempts that are carefully crafted.
It is important to be fully aware of the components and limitations of each remedy available under public law. For example, in the ICC Development (International) Ltd. v. Arvee Enterprises and Anr.,8 the Delhi High Court held that "World Cup " is a dictionary word and is a generic phrase that cannot be the subject matter of exclusivity.
The court further stated, albeit in the context of passing-off, that in order for a plaintiff to find success in an ambush marketing infringement claim, it is necessary for him to show that there was a "likelihood of confusion " in public mind that the defendants were sponsors or licensees of the World Cup. In another case with respect to ambush marketing, ICC Development (International) Ltd. v. Ever Green Service Station,9 the Delhi High Court while agreeing that the phrase "World Cup " was generic, nonetheless granted an injunction preventing the defendants from using the event logo holding the logo to be an "artistic work " protected under the Copyright Act, 1957.10
However, it is noteworthy that this was a case of direct copying and copyright claims may not succeed in cases where derivatives and variations of event logos or marks are used. In Ever Green, it was also held that before any condition (such as a limitation on use of tickets in competitions as prizes) can be held to be binding on a party to the contract, it must be shown that the same was brought to the notice of that party.11
Responsible and intelligent enforcement
In summary, responsible enforcement is founded on understanding the nature of infringement as well as the infringer, and measuring one's response accordingly. An approach that engages with the infringer and provides advice on permissible associations with the event would foster goodwill for the event owner and its RPP partners and enhance collaborations in resolving future issues.
For a more serious order of infringements, the event owner must police and enforce the various infringements using contracts and, where no contractual privity exists, available public laws. If the law is deemed inadequate, the event owner may consider enforcing the host guarantees to have existing law supplemented and strengthened in preparation for the event.
Regardless, it is essential that those enforcing rights are fully aware of the scope and limitations of various laws and use them selectively and strategically to protect valuable interests.
That concludes Part 2 of this guide. In the final part, we shall look at steps 6 and 7: being ready for surprises, and having a sense of humour.
Related Articles
Author
Nandan is Principal Lawyer at LawNK, based in Bangalore, India. His practice specialises in sports, technology and media laws, with clients ranging from international and national sports federations, to leagues, teams, sponsors and athletes.
This email address is being protected from spambots. You need JavaScript enabled to view it.
Roshan is Counsel (Sports & Entertainment) at LawNK, a Bangalore based niche law practice specializing in sports, intellectual property, media and information technology laws. In addition, Roshan is also the Chief Legal Counsel at Copyright Integrity International, a world leader in the protection of digital and broadcast rights. Roshan is a graduate of the National Law School of India University, Bangalore.
This email address is being protected from spambots. You need JavaScript enabled to view it.

Nihal is an Associate at LawNK, a Bangalore based niche law practice specializing in sports, intellectual property, media and information technology laws. He graduated from Gujarat National Law University in May 2013 and has gained experience in the areas of rights protection assistance and commercial contractual drafting for a range of the firm's clients, in the sports industry and outside.
This email address is being protected from spambots. You need JavaScript enabled to view it.