Is sharing sports clips on social media an infringement of copyright under UK, European, Australian & US law?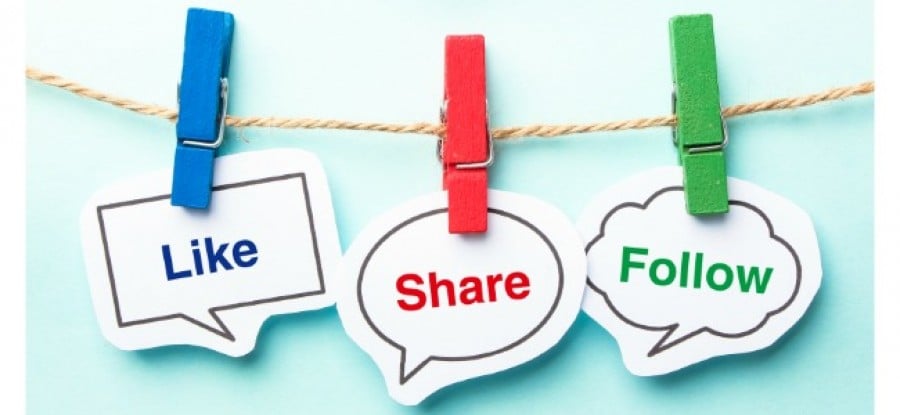 Thursday, 12 May 2016 By Warren Phelops

In 2015, many predicted that the battle against media piracy would be a key area for rights holders in 2016, highlighting "social media sharing" as a key battle ground.

Two fundamental issues ripe for legal clarity that were focussed on were:
whether or not clips of broadcasts reproduced and communicated on social media would be considered to be a "substantial" part of the broadcast (a requirement for copyright infringement); and
whether or not the reproduction and communication of the clips would be exempt from copyright infringement as "fair dealing… [for the purpose of reporting current events]".
As foreseen, and as has been previously reported by LawInSport (see "Do sports clip sharing apps breach copyright law? A review of the "Fanatix" case"), both of these areas of uncertainty were at the heart of the recent UK judgment in English Cricket Board (ECB) and Sky UK Limited v Tixdaq Limited and Fanatix Limited (18 March 2016).1 Arnold J in the UK High Court found that video clips from broadcasts of cricket matches and films incorporated into those broadcasts reproduced and communicated on a mobile app, a website and social media, infringed copyright in those broadcasts and films.
For those who didn't see the previous article, here is a summary of the judgment before we go on to give a comparative international analysis.
Facts
The Claimants owned the copyright in the television broadcasts of cricket matches organised by the ECB and played by the England men's and women's cricket teams, and in films made during the broadcasts' production (e.g. action replays). The ECB granted Sky the broadcasting rights and other media outlets other rights in relation to the matches, including exclusive clip rights to News Corp. The clip rights entitled News Corp to stream highlights and a limited number of clips per hour of the matches on The Times' website, mobile and other applications. News Corp's rights were due to expire on 31 March 2016 and, by 31 December 2015 (the end of News Corp's exclusive negotiating period for a replacement agreement), a new agreement had not been concluded. In light of this, the ECB decided, from the start of the 2016 season, to (i) show clips on its own official website and other digital platforms (to increase its advertising and sponsorship revenue) and (ii) sell other clip rights to a third party.
The Defendants operated the "Fanatix" mobile app, allowing users to upload and share screen-captured clips of broadcasts, each lasting up to eight seconds, to which the users add their own commentaries. The Defendants' employees, users and contractors uploaded video clips from broadcasts of cricket matches on to the Defendants' app. Users could view the video clips on the app, as well as the Defendants' website, Facebook page and Twitter feed. The app had been updated several times, introducing the following additional features:
a formal attribution process, requiring users to reference the source of each clip;
the removal of clips after 24 hours;
minimum 70 characters of commentary;
maximum 2 clips per hour; and
an algorithm restricting the amount of footage from each sports event that can be viewed by a user during a 24 hour period.
As the sharing of content on social media is such a big issue for the sports and entertainment world and this is the first judgment of its type on the issue in this context, what follows is:
more detailed analysis of the judgment;
a summary of how this compares with the position the position in other jurisdictions; and
whether this judgment is relevant to those jurisdictions.
Judgment
When copying a broadcast, copyright infringement occurs where all or any "substantial part"2 of a copyright work is reproduced3 or communicated4 to the public without authorisation by the copyright owner. There is an exception where an alleged infringer can show the use was "fair dealing with a work… [including] for the purpose of reporting current events". The exception requires accompaniment of a sufficient acknowledgement.5
Are clips of sports broadcasts substantial?
Arnold J, stated that copyright in sports broadcasts, and films within those broadcasts (e.g. action replays), are "signal" rights (i.e. entrepreneurial rights), not "content" rights (i.e. not creative rights). Therefore, the Claimants' investment in the broadcasts/films, rather than their creative talent is protected. To infringe, the clips would need to take advantage of that investment, by being a substantial part of the copyright works in the broadcasts. The test for substantiality is "quantitative" and "qualitative". Eight seconds was not "quantitatively substantial". However, as most of the clips contained highlights of key moments, such as wickets taken and appeals refused, "qualitatively", these were substantial and, therefore, a "substantial part" of the broadcasts.
Was the sharing of clips on social media fair dealing?
As mentioned above, as the clips satisfied the "substantiality" test for copyright infringement, the Defendants sought to establish a defence, that the use was fair dealing for the purpose of reporting the matches as current events.
Arnold J accepted that sporting events could be "current events", and, as the clips were generally uploaded almost live, the clips were relating to current events. He also accepted that "citizen journalism" (including commentary on social media), in addition to traditional journalism, falls within the definition of "reporting". Whether the use was for the purpose of reporting current events he said was to be determined objectively. Even comments posted on social media sites could constitute "reporting current events".
In this case Arnold J relied particularly on an assessment of the functionality of the app and on several presentations that the Defendants had made to investors. He believed both demonstrated that the primary and predominant purpose of the use of the clips was to share them with other users. As a result, he concluded that the clips were presented for consumption because of their intrinsic interest and value, rather than for the purpose of reporting current events.
Continue reading this article...
Already a member? Sign in
Get access to all of the expert analysis and commentary at LawInSport including articles, webinars, conference videos and podcast transcripts. Find out more here.
Related Articles
Written by
Warren Phelops is a lead partner of our Global Sports, Media & Entertainment Practice. Warren has been working as a lawyer in the sports industry for 24 years, having joined K&L Gates from a magic circle firm, where he practiced as a corporate and commercial lawyer.
This email address is being protected from spambots. You need JavaScript enabled to view it.