Duty of Care in Sport: Making the case for a Sports Ombudsman in the UK
Wednesday, 27 September 2017 By Jack Anderson, Neil Partington

The first of the seven priority recommendations to be found in Baroness Tanni Grey-Thompson's Duty of Care Review of UK Sport (2017) proposed the establishment of a Sports Ombudsman. The suggestion for such an office had been made by the authors at the consultation phase of the Review.

This article sketches out how, in ensuring that national sports governing bodies discharge their duty of care, this Ombudsman might work, the scope of its jurisdiction and the enforcement of its recommendations.

Various models are suggested with the emphasis on an accessible, athlete-centred and fully accountable approach to dispute resolution in UK sport. Of particular interest will be the suggested "maladministration" model, which, if ever acted upon, would give a Sports Ombudsman extensive powers of oversight and redress over UK sport and which might, if successful, provide the model for an independent, athlete-accountable, international sports ombudsman's office.

Specifically, the piece looks at:
The Duty of Care Review and the recommendation for a Sports Ombusdman;
The role of Ombudsman elsewhere;
How might a UK Sports Ombudsman Work?

Advocacy and advice - the United States Olympic Committee's approach

An enhanced Independent (Football) Ombudsman

The maladministration model

The investigatory model
The need for a preventative remit and accessibility
Already a member? Sign in
Get access to all of the expert analysis and commentary at LawInSport including articles, webinars, conference videos and podcast transcripts. Find out more here.
Related Articles
Written by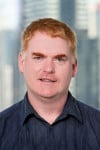 Jack Anderson is Special Counsel (Integrity Regulation) at Racing Victoria. Formerly Professor and Director of Sports Law Studies at the University of Melbourne, he has published extensively on sports law, most recently with D Thorpe, A Buti, P Jonson & J Anderson, Sports Law (4th ed, OUP, 2022).
He is a member of World Athletics' Disciplinary Tribunal, the integrity unit of the International Hockey Federation, and the International Tennis Federation's Ethics Commission. Jack is an arbitrator on Football Australia's National Dispute Resolution Chamber, the National Sports Tribunal of Australia and Sport Resolutions UK.
This email address is being protected from spambots. You need JavaScript enabled to view it.
Neil is a Lecturer in Law at the University of Sussex. Prior to this, he gained his PhD and was a Research Fellow in Sports Law at Queen's University Belfast. Neil has considerable experience in teaching and educational management and also holds an MSc in Sports Coaching.
This email address is being protected from spambots. You need JavaScript enabled to view it.