How sports rights holders can protect against IP infringements in India: Part 2 - taking legal action & remedies
Published 23 November 2016 By: Roshan Gopalakrishna, Shibumi Raje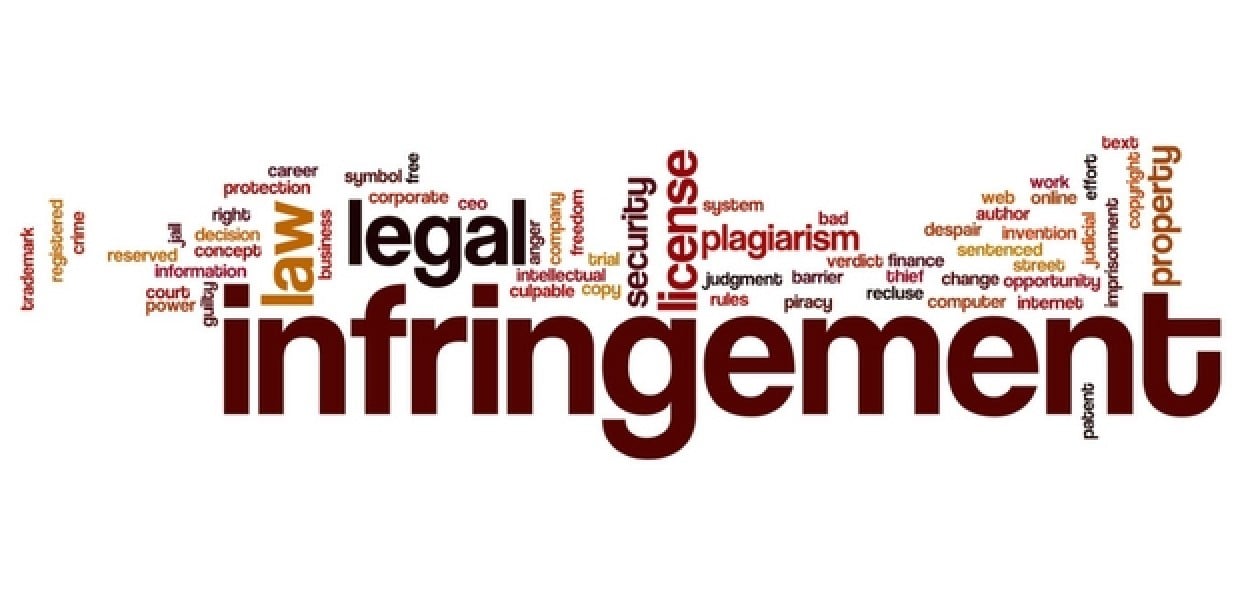 Rapid changes in technology, media and the pattern of consumption of content have paved the way for a growing range of unauthorized uses of intellectual property rights ("IP") in India. In particular, the barriers to the illegal reproduction and retransmission of copyrighted content on the Internet are so low – with easy access to relevant software, huge distribution, unlimited broadband, and perceived negligible risks of prosecution – that piracy of content has become pervasive. This represents an enormous challenge for content owners, especially in a globally important sports market such as India.
While revenues are the major draw for sports rights owners, the intangible benefits gained from association with a sporting event or team such as brand recognition in the market and goodwill generated cannot be overlooked. IP infringements and freeriding by unaffiliated parties have a negative impact not only on the integrity of the sports rights owners' rights but also on the sporting event as a whole. It is understandable that entities want to associate with major sporting events and teams to promote their business interests. While some of these are acceptable and fair uses, a majority of them can be considered IP or other infringements, and need to be addressed.
This article provides a step-by-step guide for sports rights owners to address IP infringements in India. The article is split into two parts.
Part 1, available here, explains the IP regime in India, looking specifically at:
Types of IP - the IP assets that are protected by law in India, namely: copyright, trade marks, design rights, publicity/personality rights, and data rights;
Registration requirements - the registration steps (if any) that need to be taken to ensure that IP assets are fully protected under the law; and
How to establish a comprehensive rights protection programme - for sporting events, a rights protection programme is a systematic plan of action to protect the investment of and the exclusive rights granted to the sponsors, partners and licensees of an event
Part 2, below, moves on to considers how rights holders can protect their rights, looking specifically at:
How to engage with infringers – the action that can be taken to try and stop a breach prior to commencing official legal proceedings;
The legal remedies available to rights holders looking to enforce their rights - how to initiate legal proceedings against consistent infringers;
Conclusion – authors' comments on addressing IP infringement in India's sports industry
ENGAGING WITH INFRINGERS
In the context of this article, it is imperative to understand the stakeholders or sports rights owners whose IP is being infringed. The primary sports rights owners are evidently the event organisers or the governing body of the sport. Event organisers often contractually or otherwise grant rights in specific properties in the event to other entities, most notably: broadcasters, franchise/team owners, sponsors, partners and service providers. Further, the sportspersons participating in the event can also be considered sports rights owners in certain circumstances relating to the use of the sportspersons' name, image or persona without licence or authorisation.
NOTIFICATION TO INFRINGERS
Notifying the infringers and directing them to cease infringing the sports rights owners' IP can be the first stage of action taken in engaging with infringers. Depending on the nature of the infringement and its impact, the severity of the notice may differ. As as illustrative example, a notice to an official partner overstepping the boundaries of the rights granted to it may be in the form of a legal communication, setting out a list of permissible and impermissible activities whereas a notice to a repeated infringer may be much more stringent, demanding full compliance within a specified time period, failure to comply with which will result in the initiation of formal legal proceedings.
In each case, notices must contain a statement of the sports rights owners' rights as well as a list of demands for the infringer to comply with, in relation to ceasing the infringement. The demands may as well as the tone of the notice may differ, based on the nature of the infringement itself: for instance, in the case of unauthorised use of the sports rights' owners' name or image, the infringer might be directed to take down all such material making unauthorised use, but in the case of counterfeit merchandise the infringer may be directed to either dispose of the counterfeit merchandise or deliver the same to the sports rights owner and provide an account of profits. It has been noticed that in case of first time infringers or inadvertent infringements, the notice is most often sufficient to ensure that the infringer ceases and desists from making use of the sports rights owners' IP.
In the case of purely offline infringements, in case infringers do not respond to notices even after reminders, the next step should be to either report the case to the relevant law enforcement agencies (as detailed in the next sub-section) or initiate legal proceedings in accordance with Step 5 below.
For online infringers, in the event the infringers do not cooperate with the demands prior to initiating legal proceedings or if the infringers have hidden their identities to avoid receiving notices the associated domain registry/internet service provider and a host of related service providers may be notified.
REPORTING INFRINGEMENTS TO LAW ENFORCEMENT AGENCIES FOR FURTHER ACTION
Given the lack of a specific legislation with respect to ambush marketing and related infringements, the effective tackling of the issue requires sports rights owners to liaision with local law enforcement agencies and the establish clear protocols in collaboration with them to assert their rights. A few examples are provided below:
Counterfeit Merchandise
In the case of counterfeit merchandise and merchandise making unlicensed use of the event names and marks, the sports rights owners may, in the event the manufacturers of such merchandise do not comply with the notice issued by the sports rights owner, either through a specialised agency or by themselves, conduct search and seizure raids to ensure that the infringing items (unlicensed merchandise in this case) are suitably seized, confiscated, or disposed of, as required depending on the nature and scale of the infringement. For instance, during the ICC Cricket World Cup 2011, the ICC, with help from the Bangalore police, seized a number of counterfeit goods and illegal merchandise and arrested hawkers.1
Direct-to-home accounts
On identifying pirate direct-to-home accounts, event organisers may report direct-to-home accounts being used for piracy to the television broadcaster, who then proceed to deactivate the associated cable accounts. There also arises the question of certain dubious direct-to-home set-top boxes that are widely marketed to the Indian diaspora around the world, and which provide unlimited content to unlicensed content. In 2014, Indian broadcasters came together to initiate police action2 against Jadoo TV, a notorious player in this space.
Black marketing of match tickets
At the ground level, the issue of black marketing of match tickets at public places can dealt through local municipal "anti-hawking" laws. As a representative example, in Bangalore, the activities of hawkers are regulated through The Karnataka Police Act, 1963.3 Section 92 of Act, 1963 relates to "Prevention of certain street offences and nuisance" and empowers the police authorities to imprison offenders. More specifically, the Act also empowers the local police authorities to regulate or prohibit the sale of any ticket or pass for admission, by whatever name called, to a place of public amusement. There have been instances of police authorities arresting individuals for black marketing of match tickets in Bangalore4 as well as other cities such as New Delhi,5 Indore6 and Kochi.7
INITIATING LEGAL PROCEEDINGS AGAINST CONSISTENT INFRINGERS
AWARENESS OF REMEDIES AVAILABLE AT LAW FOR IP INFRINGEMENT
In order to engage meaningfully with infringers, it is important to be fully aware of remedies available under law in respect of IP infringements in India.
The civil remedies available to aggrieved parties are similar for the different types of IP protected under law. Sports rights owners may obtain injunctions against future violation, civil raids and seizures, damages or accounts of profits, delivery up/ discovery of infringing material/ documents, preservation of assets and interim/ interlocutory injunction.
In addition, the following remedies are available in cases of infringement under various laws, if proved:
Copyright: To prove infringement under copyright law in India: (i) there must be sufficient objective similarity between the infringing work and the copyright work; and (ii) the infringing work must have been derived from the copyright work. Copyright infringement is a crime, a cognizable (non-bailable) offence punishable with an imprisonment of six months, which can be extended to three years or a fine not less than INR 50,000 which can be extended to INR 2,00,000. Subsequent convictions carry more stringent sanctions.
Trade Marks: Trade mark infringement is also an offence punishable with imprisonment for a term which shall not be less than six months but which may extend to three years and with fine which shall not be less than INR 50,000 but which may extend to INR 2,00,000.
Design Rights: During the existence of right in any design, the penalty for piracy of a registered design is a sum not exceeding INR 25,000, recoverable as a contract debt, provided that the total sum recoverable in respect of on design shall not exceed INR 50,000.
In order to initiate criminal proceedings for any intellectual property rights infringement, the aggrieved party must register a first information report. The applicant may then file a criminal complaint before a competent magisterial court, and also apply for the issue of search and seizure warrants directing the police to raid of the premises of the accused for seizure of the infringing material and arrest of the infringers. Criminal prosecution for violation of any intellectual property rights can be initiated against known as well as unknown persons. Further, civil and criminal remedies may be availed simultaneously and are coexistent.
AWARENESS OF OTHER RIGHTS AND REMEDIES AVAILABLE AT LAW
Passing off: As per the Trade Marks Act, 1999,8 no person is entitled to institute any proceedings to prevent or to recover damages for the infringement of an unregistered trade mark. However, the Act also provides that nothing in the Act is deemed to affect the rights of action against any person for passing-off goods or services, as the goods goodwill associated with a product or an entity from misrepresentation by a third party as being the goods and services of the third party or as having some association or connection with the third party.

An action for the tort of passing-off involves a combination of two elements: (i) That certain names were distinctive and related to a party's goods; and (ii) That a third party's use of the name was likely to deceive and thus cause confusion and injury to the business reputation of the former party. However, in order to claim passing off, there must be a representation that the defendant's goods are connected with the plaintiff in such a way as would lead people to accept them on the faith of the plaintiff's reputation in order for a "passing-off" case to be made. Therefore, for advancing a successful passing-off action in case of sports rights owners it is essential to prove the existence of confusion in the market, which misleads the members of the public into believing that the defendants are official sponsors or associated with the event and/or its sponsors.


Advertising Law: The Advertising Standards Council of India ("ASCI"), a self-regulatory voluntary industry organisation deals with honesty and fairness in advertising in India. The ASCI prescribes "The Code for Self Regulation in Advertising" with a view to achieve the acceptance of fair advertising practices. Chapter IV of the Code makes it clear that advertisements should not either (i) make unjustifiable use of the name or initials of any other firm, company or institution, nor take unfair advantage of the goodwill attached to the trade mark or symbol of another firm or its product or the goodwill acquired by its advertising campaign; or (ii) be similar to any other advertiser's earlier run advertisements in general layout, copy, slogans, visual presentations, music or sound effects, so as to suggest plagiarism.

Complaints against advertisements allegedly in violation of the ASCI Code need to be lodged within twelve (12) months of the first general circulation of the advertisements/campaign complained against. The complaint may be lodged by any entity or individual and need nore be brought by a party that is aggrieved alone. The Consumer Complaints Council of the ASCI then considers the complaint received along with substantiation and response from the agency/advertiser complained against. An assurance is sought from the advertiser/agency that the notified advertisement will either be withdrawn of modified. The advertiser/agency is also notified, where required that its advertisement is in contravention of the ASCI Code. Although the ASCI is a self-regulatory body, it has reasonable influence and the Council's determinations are generally respected by agencies and advertisers despite the absence of legal imprimatur.


Remedies for black marketing of tickets: Potentially, there are civil and criminal remedies available to limit unlicensed sales of event/match tickets. Police precedent9 suggests that individuals found to be engaging in black marketing of match tickets are liable for prosecution under sections 416 and 420 of the Indian Penal Code,10 1860 dealing with "cheating by personation" and "cheating and dishonestly inducing delivery of property", respectively. Under section 416, a person is said to "cheat by personation" if he cheats, inter alia, by knowingly substituting one person for another. More importantly, an offence under section 416 is completed when a person obtains possession of property by a trick. A person is in contravention of section 420 when such person 'cheats and thereby dishonestly induces the person deceived inter alia to deliver any property to any person. The essential ingredients to attract section 420 are (i) cheating; (ii) dishonest inducement to deliver property; and (iii) mens rea of the accused at the time of making the inducement. It is important to note here that the complainant is required to show fraudulent or dishonest intention on the part of the person accused of cheating and this intention can also be inferred from the conduct of the person.

However, it is well settled that mere breach of contract cannot give rise to criminal prosecution under section 420 unless fraudulent or dishonest intention is shown right at the beginning of the transaction. These legal instruments may be used effectively in cases of blatant and intentional black marketing of match tickets.

Separately, under Indian law, it is tortious to, knowingly and without lawful justification, induce one person to make a breach of a subsisting contract with another as a result of which that other person suffers damage. The case of Aasia Industrial Technologies Ltd. And Ors. v. Ambience Space Sellers Ltd. And Ors.11 specified the test in respect of the tort of inducing breach of contract. The tort may be committed through: (i) direct inducement – encouraging breach of an existing contract through offering higher remuneration or through threats; (ii) by doing some act which renders the performance of the contract physically impossible; and (iii) knowingly doing an act which if done by one of the parties to the contract would have been a breach of contract.
INITIATION OF LEGAL PROCEEDINGS
Initiation of legal proceedings requires the sports rights owners to collect evidence in support of their claim against the infringer (in the form of evidence of the infringement, communication with the infringer, the continuance of the infringement after such infringement has been brought to the notice of the infringer) and carefully draft their claim after taking into account the lawful protections available to the sports rights owners as well as their remedies under law and contract, if applicable.
The main ingredient required to initiate legal proceedings against infringers is ascertaining the identity of the infringer. In the case of some of the more resilient pirates, it is extremely difficult to determine the jurisdiction in which a case can be tried since these pirates resolutely refuse to even acknowledge, far less comply with, any engagement strategy.
For instance, the most problematic infringers offering live and deferred streaming of audio-visual footage in relation to cricket, such as CricTime, have moved their hosting servers to permissive jurisdictions such as the Netherlands and Sweden, wherein hosting service providers are reluctant to disable access to copyright infringing content on their servers. Such service providers specialise in high-risk and co-location hosting services that are often used as platforms to run websites that cannot legally operate elsewhere. Dedicated infringers have opted to host pirated content on these co-located servers and pay considerably higher hosting fees in doing so. Pirate websites thrive by taking advantage of the discrepancies between various jurisdictions and moving to permissive jurisdictions where they cannot be tried easily. In the absence of verified information, identifying the direct registrant of the pirate website, action that can potentially be taken against infringers and the chances of obtaining compliance are severely limited, and are unlikely to yield significant results without further escalation.
Further, the sluggish pace of the judicial proceedings in India poses a problem in the case of sports rights owners desirous of litigating against infringers. Further, considerable amounts of time and monetary resources are required to be expended, and the lack of a satisfactory decision can cause irreparable damage and loss to the sports rights owner.
Notwithstanding the above, it is evident that the most plausible solution to the problems mentioned above is to target infringing entities at the base level, by identifying the infringers and taking legal action against them. Legal proceedings while involving additional costs form necessary backstops to much of the rest of the steps taken to addressing IP infringements in India. Infringers must face consequences for their failure to comply with the legal process and the threats in legal notices must be carried out in a small number of cases to establish precedent and intent.
In light of the situation described above, it is heartening that in recent times there have been a few cases wherein the courts have ruled in favour of sports rights owners. In the case of Star India Pvt. Ltd. v. Piyush Agarwal & Ors,12 the Supreme Court granted relief to the rights holder, Star India, by directing the defendants to deposit a sum of Rs. 10,00,000 before the Delhi High Court for each Test/ODI /T20 match for which STAR has been granted exclusive rights and to maintain accurate accounts of receipts and revenue from the match related SMS alerts sent by the defendants to their customers and file such accounts on a monthly basis in the Supreme Court. A similar stance has been adopted by other Indian courts in future cases.
Further, as recently as July 2016, STAR India Private Limited has successfully obtained an injunction13 against a number of pirate websites and potential infringers to block such pirate websites for the duration of sporting events in which STAR India had obtained broadcast and media rights.
CONCLUSION
IP infringements are an inevitable by-product of the business of sport in India and if left unchecked, can cause irreparable damage to the business model of sporting event as well as the interests of each of the stakeholders. With each successive sporting event, the number and nature of IP infringements are increasing, with innovative solutions needed to address the infringements.
While precise methodologies for estimating the costs of digital piracy and intellectual property misappropriation are the subject of much debate, what is clear is that digital piracy represents a real threat to the owners of valuable content in traditional and new media. Professional protection of rights from the threat of piracy and unauthorised use plays a critical role in safeguarding online assets.
As discussed above, litigation against infringers could be a long-winded, expensive and possibly unsatisfactory approach to addressing IP infringements, and should be resorted to only in the severest cases, against the most blatant and seasoned infringers. Often, what may be classified as infringements are merely attempts by the general public to feel included in the event, and these should be viewed with a wider perspective on the perceived harmfulness and damage potentially caused to the event.
It would be prudent to take an informed decision on the addressing of IP infringements such that the popularity of the sport and the sporting event is maintained while malicious attempts at false association are thwarted in a timely manner.
Related Articles
Author
Roshan is Counsel (Sports & Entertainment) at LawNK, a Bangalore based niche law practice specializing in sports, intellectual property, media and information technology laws. In addition, Roshan is also the Chief Legal Counsel at Copyright Integrity International, a world leader in the protection of digital and broadcast rights. Roshan is a graduate of the National Law School of India University, Bangalore.
This email address is being protected from spambots. You need JavaScript enabled to view it.
Shibumi is an Associate at LawNK, a Bangalore based niche law practice specializing in sports, intellectual property, media and information technology laws.
This email address is being protected from spambots. You need JavaScript enabled to view it.