How the Bundesliga's new "no single buyer" rule has increased the broadcasting revenue for German football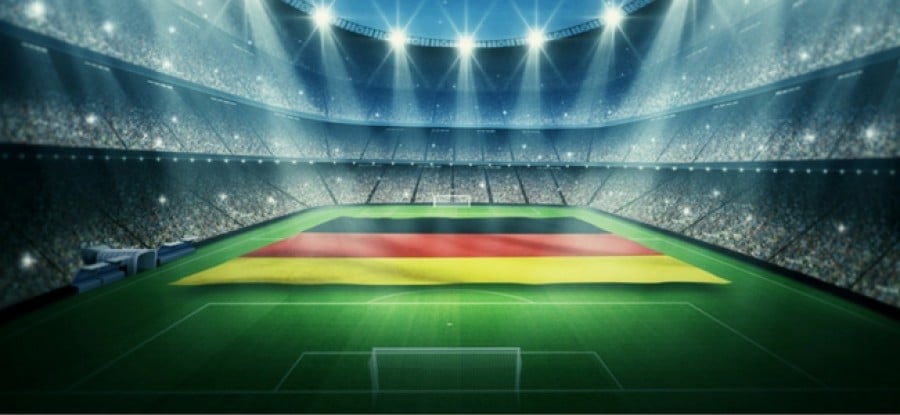 Friday, 14 October 2016 By Christian Keidel, Alexander Engelhard

In July 2016, the German Football League ("DFL") announced that during the 2015/2016 Bundesliga season almost 13 million spectators flocked to the stadiums on match days and that by those standards the Bundesliga remained the world's most attended national football league.1

While leading the ranks in terms of stadium attendance, up until recently the German league trailed behind other European leagues when it came to revenues earned from TV rights.2 Why? Arguably, one of the main reasons was that only one broadcaster had the expectation to be awarded the rights to show live Bundesliga matches in Germany, namely Sky Germany. When including its predecessor company Premiere, Sky Germany has been in control of the Bundesliga TV rights since 1991 with only short interruptions. This contrasts to the position in England, where the recent high-profile fight between Sky Sports and BT Sport for the rights to the Premier League led to a record-breaking GBP 5.14bn deal in 2015.3 In Spain, Telefonica and Mediapro battled over the TV rights for La Liga4 after the government passed new joint selling legislation in 2015.5 While in Italy, Sky Italia and Mediaset fought over the TV rights for Serie A.6

Things have changed this year after the introduction of Germany's first "no single buyer" rule prior to this year's tender of the Bundesliga TV rights for the period 2017/2018 until 2020/2021. This article gives a brief overview of the new Bundesliga TV rights deal, looking specifically at:
The joint selling of Bundesliga TV rights under German and European competition law;
The intervention by competition authorities;
The introduction of a "no single buyer" rule in the most recent tender; and
The implications of the new Bundesliga TV rights deal for broadcasters, fans and clubs.
Joint selling of Bundesliga TV rights under German and European competition law
The monopoly of Sky Germany to broadcast Bundesliga matches was not only problematic from a mere revenue perspective, it was also controversial when assessed in light of German and European competition law.
§ 1 of the German Act against Restraints of Competition (GWB) and Article 101 of the Treaty on the Functioning of the European Union (TFEU) prohibit agreements between undertakings aimed at or effectively preventing, restricting or distorting competition. In general, the joint selling of football TV rights prevents single clubs from negotiating and concluding individual rights deals with broadcasters and media rights agencies, and thus constitutes an anti-competitive behaviour. This has been confirmed by the European Commission in decisions concerning the joint selling of TV Rights of the UEFA Champions League7, the German Bundesliga8 and the English Premier League9.
Pursuant to German and European competition law, anti-competitive agreements can only be exempted from the general prohibition if the joint selling results in product improvements which benefit the consumer and for which the restraints of competition are indispensable (cf. § 2 GWB and Article 101 (3) TFEU). According to the aforementioned case law, this will be in the case if the joint selling of football TV rights provides media operators and football fans with more choices, leads to lower prices and stimulates greater innovation.
Intervention by competition authorities
Already a member? Sign in
Get access to all of the expert analysis and commentary at LawInSport including articles, webinars, conference videos and podcast transcripts. Find out more here.
Related Articles
Written by

Christian Keidel is a partner Partner at Lentze Stopperhas. He been focusing his area of expertise for more than 12 years on dispute resolution in sport and the advice of international sport associations. He has represented successfully stakeholders in sports in numerous cases in front of the dispute resolution bodies of UEFA and FIFA as well as the Court of Arbitration for Sport (CAS) and state courts. He is also a long-time advisor to international sports associations with respect to regulations, good governance and the commercialisation of rights.
This email address is being protected from spambots. You need JavaScript enabled to view it.

Alexander Engelhard is a dispute resolution and commercial lawyer advocating before state courts and arbitral tribunals, especially in the sport, media and entertainment industry. He also acts as arbitrator and mediator. In addition, he advises clients on the drafting of contracts, rules and regulations.
He is a member of various arbitration and sports law-related organisations. He is also a lecturer at the University of Frankfurt for German and international arbitration, as well as on dispute resolution in national and international sport.
JUVE Handbook 2018/2019: highly recommended lawyer for dispute resolution.
This email address is being protected from spambots. You need JavaScript enabled to view it.