Legislating for game integrity as U.S. states legalize sports betting
Published 06 September 2019 By: Jodi Balsam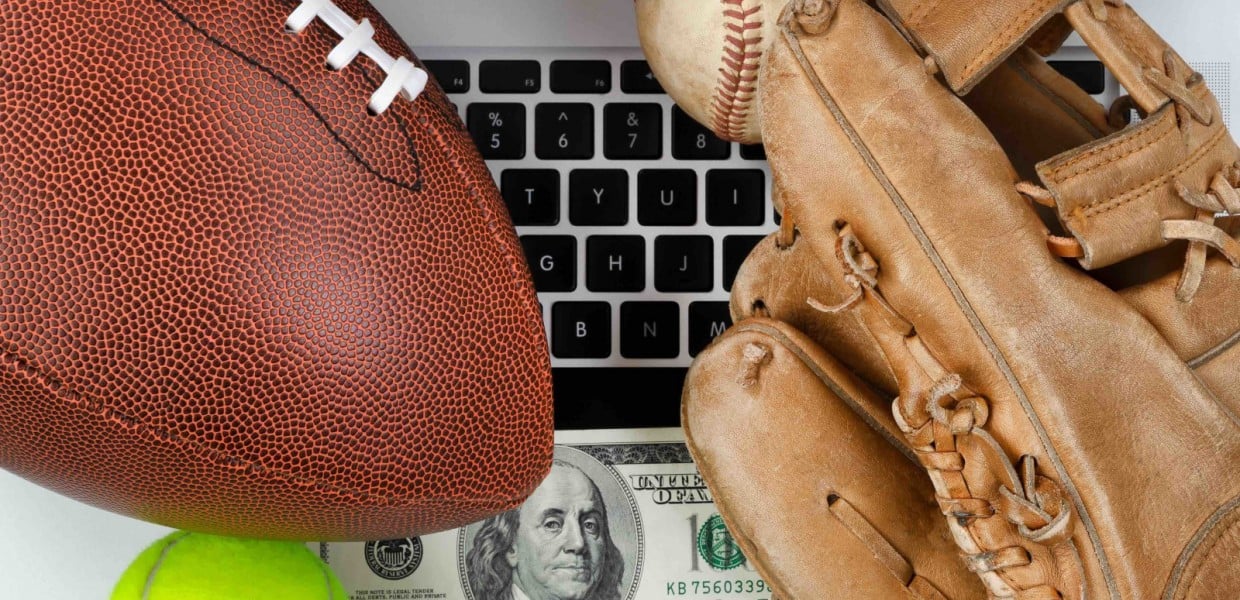 With its May 2018 decision in Murphy v. NCAA,1 the U.S. Supreme Court struck down the federal Professional and Amateur Sports Protection Act (PASPA) that prohibited states from allowing sports betting.2 The ruling did not legalize sports gambling, but allowed states to do so within their own borders, if they comply with other existing federal laws.
In Murphy's aftermath, the 50 states began considering whether to permit sports betting and if so, how to regulate it. From the date of the Murphy decision through August 2019, thirteen states have enacted legal sports betting, seven more jurisdictions have passed legislation that is pending launch, and over 20 more have introduced sports gambling bills.3 One thing these legislative efforts have in common is that they do not adequately address the game integrity concerns flagged by the sports leagues and other entities that create the contests on which bets are being placed.4 Rather, the legislative texts have largely sidestepped the increased risk of match-fixing and in-play manipulation associated with expanded sports betting. This article explores the budding threat to the honesty of U.S. athletic competitions and possible approaches to addressing it.
The Growing Threat of Game Manipulation and Existing U.S. Mechanisms to Detect and Deter It
What has prompted the collective shrug at U.S. statehouses? Not a dearth of confirmed incidents of betting-related corruption of athletic competitions.5 Especially where sports betting has long been legal—namely most of Europe and Australia—corruption in sports appears to be accelerating.6 FederBet, the international non-profit organization that advocates for operators and consumers in the gaming sector, estimates that match-fixing in European sports "now exceeds 1,000 matches per year."7 Match-fixing has been described as "a pandemic that is truly transnational in scope, being driven by advances in technology and sports betting, and attracts the attention of high-level sophisticated organised global crime networks that affect not just sport but society at large."8 The Interpol-International Olympic Committee's Handbook on Protecting Sport from Competition Manipulation pointedly observes, "the threats that undermine the integrity of sport and athletes do not stop at national borders."9
Legalization of sports betting in America will inevitably attract the attention of the world's largest wagering markets and the opportunists seeking to manipulate athletic contests for betting purposes.10 Authorities on sports betting and integrity conclude that "the North American environment is ripe for would-be match-fixers."11
Statehouse complacency about game integrity risks seems to reflect a misguided belief that the relative rarity of match-fixing scandals in the U.S. means our games are generally honest and will stay that way. Especially in professional sports, player salaries are thought to be sufficiently rich to remove any incentive to cheat for financial gain. However, by the same logic, vulnerability to corruption exists among less elite players, lower levels of a sport, and unpaid college athletes, a uniquely American and hugely popular sports phenomenon.12
On the plus side, legalized and regulated sports gambling will provide access to data that offer U.S. sports a new opportunity to detect, deter, and punish game integrity violations.13 But this requires a robust legal regime. At the moment, with the invalidation of PASPA, the only federal law the criminalizes game manipulation is federal Sports Bribery Act, which makes it a felony to "influence … by bribery any sporting contest."14 However, that statute does not cover non-bribery situations where other means are used to corrupt athletic contests, such as extortion, blackmail, and duress.15 Nor does the federal statute address tipping of confidential information or "lone-wolf" betting on games by a sports participant who has the ability to affect outcomes.16
The tactics and patterns of betting-related game manipulation are well-known. Fixers engage in a cost-benefit analysis that prioritizes avoiding detection. They groom vulnerable targets or exploit some existing or created trouble.17 A recurring opening for fixers is the U.S. has been the discovery that an athlete or game official is violating a league prohibition on betting on sports. Risk of exposure is sufficient to coerce the target into greater corrupt conduct.18 In college athletics, the student bookie who accepts such forbidden bets becomes a "valuable asset" to the gambling syndicate that financially backs the campus sportsbook, because that student can approach his athlete classmates about a fix without spooking them.19 Once a target is on board, the fixer will start small, with a first manipulation that requires merely tipping confidential information or a minor alteration of the athlete's performance. After the target has agreed to and performed even a single corrupt act, he or she is trapped and enslaved to the fixer.20
These patterns are discernable in the ten reported prosecutions of gambling-related point-shaving in U.S. college basketball. All significantly implicating student athletes at (in reverse chronological order): Auburn University,21 University of San Diego (USD),22 University of Toledo,23 Northwestern University,24 Arizona State University (ASU),25 Tulane University,26 Boston College,27 the Molinas scheme involving 27 schools,28 a New York-based scheme involving seven schools,29 and Brooklyn College.30
Case in point: the ASU point-shaving episode had its origins in the sports betting losses of its star player Stevin Smith. Smith's bookie, a fellow student, exploited this self-inflicted wound by extending Smith credit until he was thousands of dollars in debt. The bookie then offered to wipe out the debt if Smith agreed to shave points in games.31 In the Boston College scandal, two small-time gamblers cultivated high school friend Rick Kuhn who was nearing the end of his college playing career with no other prospect of monetizing his basketball talent. At their urging, Kuhn attempted to recruit two reluctant teammates to a point-shaving scheme. After a meeting with the mobsters who threatened physical violence, the teammates accepted small amounts of cash to escape the encounter (and later claimed they never actually shaved points).32
Brandon Johnson, on the other hand, was a stand-out player at the University of San Diego with a professional career in his sights, when his girlfriend gave birth to his son and he suffered a season-ending injury. He found a sympathetic ear in T.J. Brown, a former USD assistant coach with a gambling problem, who was betting over $5,000 a week on college basketball. Johnson's anxiety about supporting his son led him first to accept a cash "gift" from Brown for tipping inside information about the team. The next season when Johnson returned to play for USD, he agreed to point shave in return for a cut of Brown's winning bets. After leaving college to play for a National Basketball Association developmental team, Johnson even attempted to recruit a current USD player to continue the scheme.33
Notable is how little money it took to induce college athletes to fix games. USD's Johnson reaped about $1,000 for each game he manipulated.34 In the University of Toledo affair, affecting the 2004-06 football and basketball seasons, players received as little as $500 to shave points.35 Two Northwestern basketball players collected a total of $4,000 to fix the outcomes of three games during the 1994-95 season.36 ASU's Smith acknowledged that "I'd ruined my future for less cash than I would have made my first week in the NBA."37
The federal law enforcement response to college basketball point-shaving, as well as to episodes of illegal sports gambling, has largely been reactive. In most cases law enforcement agencies were not seeking out sports gambling corruption. Rather, they happened upon it while investigating organized crime,38 were tipped by Las Vegas oddsmakers,39 or received information that athletes were betting on games.40 To this point, it has been reported that the FBI "stopped actively creating leads for [match-fixing] investigations in the mid-1980s."41
All told, in over 55 years, the U.S. Sports Bribery Act has generated only 17 publicized prosecutions: seven involving college athletics, two involving professional boxing, seven involving horse-racing, and one involving ice dancing at the 2002 Winter Olympics.42 Only six other reported decisions discuss the Act in any substantive way. No U.S. prosecution under the Act has uncovered corruption of a major professional team sports league game.43 The prosecution of Tim Donaghy, the NBA referee who gambled on basketball games, including ones he officiated, could not rely on the Act because he was not bribed. Donaghy was convicted of conspiracy to commit wire fraud and to transmit wagering information based on using his access to inside information to collude with gamblers to "pick winners" in point-spread betting.44
Sports Governing Bodies and Gambling-Relating Corruption
Of course, athletes and other sports participants have always faced private law sanctions for misconduct, including explicit league bans on wagering on their sport, cheating at or manipulating an athletic contest, and engaging in any criminal activity, including illegal gambling. All the major U.S. sports leagues ban betting on their own sports and related conduct detrimental to the game.45 Major League Baseball's Rule 21 imposes a one-year ban on players and other personnel who bet on a baseball game where they have "no duty to perform," and a lifetime ban for betting on a game where they do have "a duty to perform."46 The National Basketball Association Constitution empowers the Commissioner to fine, suspend, or expel any player or employee who bets on the outcome of any game in any league that the NBA operates.47
The National Football League's Gambling Policy for all league personnel prohibits betting on any NFL game or event, as well as on any other professional, college, or amateur sports competition worldwide, with penalties up to and including lifetime banishment.48 In both the National Hockey League and Major League Soccer, the ban on betting on league games is inferred from the Commissioner's authority to discipline players and other personnel for conduct that is detrimental to the league.49
The National Collegiate Athletic Association, recognizing its unpaid student-athletes' special vulnerability, bans all wagering and acknowledges gambling as "the most serious threat facing intercollegiate athletics."50 The organization has conducted periodic studies of trends in student-athlete gambling to assess the threat.51 According to the most recent study, conducted in 2016, 55 percent of male athletes report that they have gambled for money, and 24 percent report that they specifically gambled on sports.52 Significantly, this study concludes, "[i]t is difficult, if not impossible, to get a true gauge of illegal match fixing/point shaving behavior among student-athletes from these surveys," and that "contest fairness" is at risk "given the deepening normative nature of gambling and sports wagering in our society."53
Some question whether legal sports betting will increase the likelihood of sports participants defying the league bans described above. However, any expansion in legal betting is likely to increase the number of athletes who gamble, to the extent their leagues no longer ban that activity (most leagues don't ban betting on other sports). And that is likely to increase the number of athletes who struggle with problem gambling—a vulnerability that corrupt actors may seek to exploit. A survey of gambling among 350 U.K. footballers and cricketers found that 6% satisfied the criteria to be labeled "problem gamblers"—more than three times the rate in the general population.54 A 2015 ESPN survey of pro athletes found that 37% believe a current or former teammate has a gambling problem, and 41% believe that legal sports betting would challenge their sports' integrity.55
As legal sports betting unfolds across the U.S., the sports leagues are revisiting and strengthening their gambling policies, and expanding their monitoring and enforcement apparatus. But despite their firm stance against participant wagering and cheating, none of these private parties is fully equipped to protect the games, as all lack governmental powers to investigate, and compel the production of evidence and testimony.56 Note that as organized crime becomes increasingly sophisticated in manipulating sports results, "sports betting investigations can be complex and resource intensive," requiring multi-layered and often international law enforcement collaboration.57
Furthermore, whether these private betting bans on sports insiders and the risk of league discipline adequately deter gambling-related fraud is debatable.58 While sports league bans function to educate and raise awareness among their personnel, the enforcement rate is "extremely low" and the bans do not cover non-league personnel or criminal organizations.59 Enforcement against covered individuals is hampered by the fact that sportsbooks are best situated to detect when a sports insider violates a betting ban, but only a public agency can compel the operator to report that non-compliance. Even where sports betting is legal, a sportsbook that reports a violation of a betting ban risks regulatory consequences.60 The path of least resistance may be for the sportsbook to simply refuse payment of winnings or cancel the insider's bet, as that individual is unlikely to complain. In any event, sports league betting bans can easily be bypassed by proxy wagers placed by a relative or friend.61
Nor can we expect that leagues will be chastened by their prior sports gambling crises to actively enforce betting bans.62 Anita Moorman describes the three phases of the "common evolution" of professional sports leagues who have endured gambling scandals: (1) a scandal awakens the league to the integrity threat that gambling poses; (2) the league prohibits everything related to gambling for a period of time; and (3) the league capitulates to societal acceptance of gambling and partners with gambling enterprises.63 This final phase has arrived for most American sports leagues as more states enact legal sports gambling and the leagues feel the pressure to pursue new revenue streams. Their expanding commercial partnerships with casinos and sportsbooks will undermine their credibility in insisting on wagering purity from their players and other personnel.64
Furthermore, leagues are inherently conflicted when confronted with integrity threats and "may want to cover up or downplay incidents of corruption or cheating for fear that transparency may bring fan rebuke."65 That impulse may explain why most people have never heard of the NBA's precursor to the Tim Donaghy scandal. Art Manteris, Las Vegas sportsbook operator and NBA consultant, describes in his memoir how in the 1970s bookmakers tracked an unusually successful bettor on NBA games, ultimately linking the wagers to a specific referee. After reporting their findings to the NBA, the referee was let go, but nothing further was announced; no formal league discipline or government investigation ensued.66 Declan Hill reports that European match-fixing investigations are 20 times more likely to be initiated by law enforcement than sports governing bodies, which typically have resisted cooperating with investigations and "closed ranks" to avoid publicly admitting that the corruption exists.67
The NFL's "Deflategate" controversy similarly illustrates how sports leagues might hedge in dealing with corrupt actors. For cheating in a 2015 NFL game (by tampering with footballs), the New England Patriots lost two draft picks, paid $1 million in fines, and saw their star quarterback Tom Brady suspended for four games. But Brady returned to play along with his $20 million/year salary, and the team went on to win two more championships with him at the helm.68 In other words, cheaters continue to play and succeed if they are talented enough. Thus, even the players unions for the five major professional sports leagues are lobbying states to incorporate game integrity protections in their sports gambling legislation.69 As observed in the NFL's testimony to Congress on the issue of sports betting after PASPA: "sports leagues and state governments alone will not be able to fully protect the integrity of sporting contests."70
Post-PASPA State Legislation Legalizing Sports Gambling
Against this backdrop, one would expect some attention to the integrity of athletic competitions in the new state laws enabling sports gambling. Of course, the risk of gambling-related corruption is present whether sports wagering is legal or not. Indeed, many argue that legalized and regulated sports gambling offers advantages in protecting game integrity because it brings transparency and oversight.71 Especially in the digital era, taking gambling out of the black market provides access to data to track customers' activity and identify betting anomalies that suggest possible corruption. However, legal betting means expanded betting and increasingly globalized betting markets in a digital world where geographic distance is no longer an impediment to corrupt influence on athletic contests. Legalization of sports betting in America will inevitably attract the attention of opportunists seeking to manipulate athletic contests for betting purposes.72
The new state laws appear to discount the game integrity risk, and primarily focus on the integrity of betting, with detailed licensure and reporting requirements.73 Most states are following the Nevada model and empowering existing regulatory bodies to oversee sports gambling rather than creating oversight boards specific to this one category of wagers. None, for example, has defined new criminal offenses specific to game manipulation.74
Instead, the principal way that some of the 20 legal-sports-gambling jurisdictions acknowledge game integrity issues is by requiring sportsbook operators to monitor and report suspicious activities and betting anomalies that suggest match-fixing or a bettor's access to inside information with competitive significance.75 Beyond that, the risk of sports corruption is implicitly acknowledged in the statutes' attempts to narrow opportunities for corruption by restricting who may bet, on what type of contests, and in what amounts.
The most common of these restrictions bars the usual sports insiders from betting on games in their sport.76 For example, New Jersey prohibits wagering by "[a]ny person who is an athlete, coach, referee, or director of a sports governing body or any of its member teams . . . in or on any sports event overseen by that person's sports governing body," and also prohibits betting on behalf of another.77 This provision aims to reduce the corruption risk from a range of scenarios including insider trading on confidential information, lone-wolf and multi-party game manipulation, and proxy betting.
Some states also restrict types of wagers, ostensibly to protect athletic competitions that might be more vulnerable to game manipulation. Thus, New York does not allow betting on any event involving an in-state college team, wherever the game is played, acknowledging that unpaid college players are more likely to be tempted to cheat.78 New Jersey has a similar ban that extends to high school sports events, electronic sports, and competitive video games. Pennsylvania, on the other hand, allows betting on college athletic contests.79 So you can place a bet in Pennsylvania on the Penn State-Syracuse football game, but not in New York. Nevada, the gambling industry standard bearer, prohibits wagering on high school athletic contests, but permits wagering on Olympic and collegiate events.80 Statehouses have rejected any attempt to limit wagering on professional sports like that proposed in the MLB-NBA "Model Sports Wagering Act," which would have entitled the leagues to unilaterally veto certain types of wagers, such as in-game betting and betting on minor league games.81
Another measure that tangentially protects game integrity is capping wager amounts or requiring special registration to wager over a certain amount.82 For example, Mississippi requires bettor registration and identifying information for wagers over $10,000.83 Such regulation can deter fixers looking to minimize detection and maximize the returns on organizing a fix. Similar deterrent value can be found in barring online wagers. Delaware, New York, and Rhode Island are among those states that require bettors to be present in authorized betting location.84 This permits surveillance and identification of bettors, to facilitate detection of corrupt activity. But online wagering is likely to prevail in the long run, given that this modality attracts more bettors and correspondingly greater tax revenues. In its first year of legal sports betting, New Jersey collected more than three times as much tax revenue from online wagers than in-person bets.85
One sports league proposal that has thus far failed to gain any traction in statehouses is an "integrity fee" to compensate sports leagues for the investment they will need to make in additional monitoring of and protection against gambling-related corruption.86 The MBL-NBA "Model Sports Wagering Act" empowers sports governing bodies to collect from sportsbooks a fee of one percent of the amount wagered on its sporting events.87 Although incorporated into a handful of bills that have been introduced, an integrity fee has not survived to enactment in any state. Given this lobbying failure, league officials increasingly and more candidly refer to the fee as a royalty, justified by the provision of official scoring data or use of league intellectual property.88
The current landscape of legal sports gambling thus appears preoccupied with getting sportsbooks up and running and generating tax revenue, with desultory attention to protecting the source of that revenue—the underlying athletic competitions.
What the U.S. Can Learn from the European Sports Betting Experience
Fortunately, the U.S. does not have to reinvent the wheel here. The European experience with sports betting and the accompanying corruption threat offers a range of best practices to emulate. Initially, national governments should provide a framework that compels both public agencies and private entities to work together, including:
Conditioning sports book licensure on operators' sharing information and intelligence on suspicious betting patterns.89

Incentivizing similar transparency from sports governing bodies, and coordinating investigative efforts between those bodies and criminal law enforcement.90
Some in Congress have already started down this path, proposing sports protection legislation incorporating many of these elements.94 But no progress has been made on the federal level and, as noted, the states have been inattentive.
Regardless of government inaction, private stakeholders must keep pace with the risk through clarifying and enhancing their sports-gambling rules and disciplinary procedures, voluntarily sharing and monitoring data, and educating and training all personnel about the warning signs and risks of sports corruption. Best practices require developing internal expertise, including staffing up with investigative and compliance personnel. Leagues must strengthen their gatekeeping function with heightened scrutiny of employees through background checks at hiring, and initial and ongoing disclosure requirements. Leagues too should establish mechanisms, including anonymous hotlines, that incentivize those with information to come forward, with some degree of immunity for those who do, and penalty for those who don't. Leagues also have the ability to combine detailed reports on betting patterns with analysis of archival proprietary game footage and statistics. The historical data can allow for more productive scrutiny of individual teams, players, and officials involved in potentially suspicious games.
Transparency is an especially important value in sports league efforts to counter any increased integrity threat. Leagues should establish action-ready, crisis communications teams that proactively keep players and the public informed of integrity issues through electronic and social media. Information should be promptly disseminated about sanctions imposed for integrity breaches, including description of the bases for disciplinary action, and appropriate supplemental education on betting and corruption. And the safety and well-being of players and other game-day personnel should be prioritized as legal sports betting potentially expands the online and other abuse coming from disappointed bettors. More than ever, leagues and their players must operate as partners to protect game participants and the honesty of athletic competitions.
Related Articles
Author
Associate Professor of Clinical Law/Director of Externship Programs, Brooklyn Law School at Brooklyn Law School
Professor Jodi Balsam is a member of the faculty of Brooklyn Law School, New York City. She teaches Sports Law there, and at NYU School of Law. She is a co-author of the leading Weiler Roberts Sports Law casebook, and frequently appears in the media commenting on sports law developments. Prior to joining academia, she was Counsel for Operations & Litigation at the National Football League. She received her J.D. from NYU School of Law, and her B.A. in History from Yale College.
This email address is being protected from spambots. You need JavaScript enabled to view it.