Key sports law cases and developments of 2020 – North America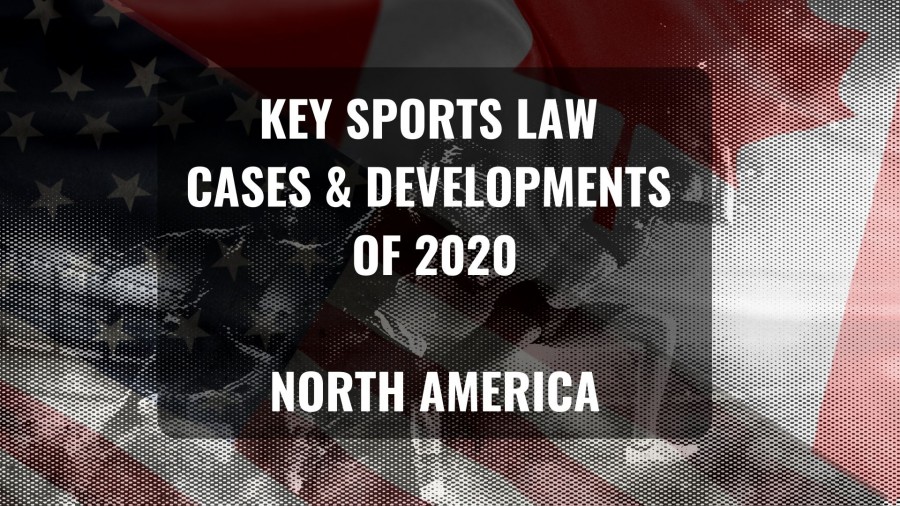 Wednesday, 23 December 2020 By Chris Bond

As we come to the end of a turbulent and challenging year, we wanted to take the opportunity to reflect on what we think have been some of the key sports law issues of 2020.

We therefore invited each member of our Editorial Board to write a short summary of their highlights. Below are the responses from our North American members. We hope this proves useful not only in identifying specific cases and issues, but also in detecting broader global themes when read in conjunction with the contributions from other jurisdictions.

We would like to thank each member of our Editorial Board for taking the time out of their busy schedules to share their views with us, and also more broadly for their significant input into LawInSport over the course of the year. Thank you.

Contributors:
Jeremi Duru - The explosion of athlete activism.
Jodi Balsam - The shifting role of league and team counsel due to Covid-19.
Paul Greene - Force majeure and UCLA's breach of contract lawsuit against Under Armour.
Mark Conrad - Two new pieces of Federal legislation that will have a significant impact on U.S. Olympic sports and international doping.
Aaron Swerdlow - The restructuring of major sports leagues in response to the pandemic.
Lindsay Brandon - The implications of Starykowicz v. USADA (denial of a therapeutic use exemption).
Christopher Chase - Transactional attorneys taking a deep dive into the language of "force majeure" clauses.
Glenn Wong - Fallout from Covid-19 and college sports.
Maureen Weston - NCAA name, image and likeness rights and the developments of "USA Equal Pay" gender discrimination lawsuit.
Ricky Volante - Covid-19 and college athletes.
Already a member? Sign in
Get access to all of the expert analysis and commentary at LawInSport including articles, webinars, conference videos and podcast transcripts. Find out more here.
Related Articles
Written by

Chris is the Editor at LawInSport, and takes responsibility for the review of content in conjunction with the Editorial Board. Prior to joining LawInSport, Chris graduated from Nottingham University, and trained and worked as a litigation lawyer at King & Wood & Mallesons SJ Berwin.
This email address is being protected from spambots. You need JavaScript enabled to view it.