The role of Information Sharing Agreements in tackling corruption and doping in sport
Published 04 June 2018 By: Danielle Sharkey, Hannah Kent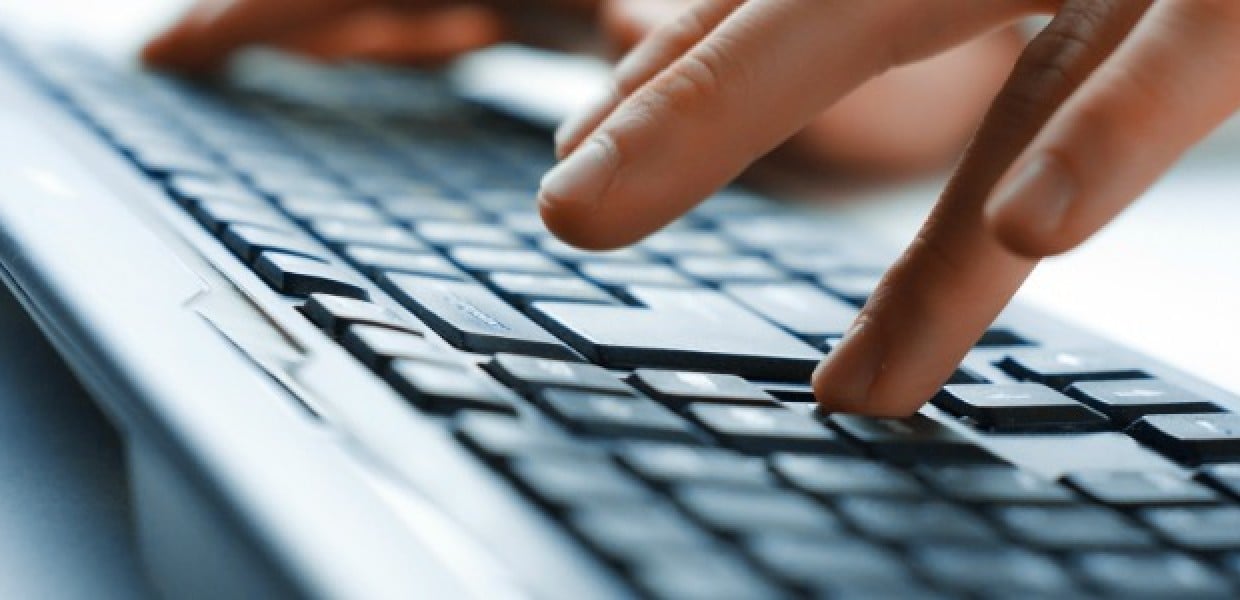 Information Sharing Agreements have recently been making the news, with the Austrian Play Fair Code and Sportradar and UEFA and ESSA joining forces,1 and the news on Wednesday 30 May 2018 that the Council of Europe and UEFA have signed a Memorandum of Understanding.2
Accordingly, this article examines what Information Sharing Agreements are, specifically looking at:
how they work;

the impact of General Data Protection Regulation (GDPR);

who uses them in UK sport,

recent developments; and

a conclusion as to their effectiveness.
What are Information Sharing Agreements?
An Information Sharing Agreement (ISA - also commonly referred to as a Memorandum of Understanding (MOU)) can be an effective tool used to combat integrity issues in sport. There is truth in the proverb "knowledge is power".
An ISA legitimises and sets out the procedural framework for the sharing of information between two or more parties. In the UK, ISAs supplement statutory provisions on information sharing already contained in the Gambling Act 2005, although ISAs have a wider remit than just in the betting context.
At European level, the Macolin Convention3 provides common definitions and objectives for members and signatories to facilitate and better align cooperation and coordination in the fight against sports manipulation and corruption. It very much encourages the use of mechanisms that enable the sharing of information between parties.
ISAs are generally non-legally binding agreements, taking the form of expressions of common understanding, rather than formal contracts, although they can also be contracts. In the context of tackling corruption in sport, they are commonly entered into by betting operators and sports governing bodies (SGBs) across a variety of sports. They are also put to use in the fight against doping in sport (see below).
How do Information Sharing Agreements work?
The sharing of information is a two-way process. Where an SGB seeks information from a betting operator based on intelligence gathered about a potential infringement, a process as outlined below will usually apply:
The SGB must make a formal request of the betting operator and in the request set out an overview of their suspicions. The SGB will ordinarily have to demonstrate that the request for information is justified and proportionate, which will often mean limiting the request in its scope. So called "fishing expeditions" for information are not appropriate or in the spirit of the sharing arrangements and the procedures built into the process are designed to avoid such requests being made.

If the betting operator is satisfied that the request is legitimate, proportionate and necessary in order that the SGB can achieve its regulatory aims, it will share high level and (in most cases) non-identifying data with the SGB (subject to minimum requirements on security and storage of the data).

If, after reviewing the information, the SGB has more concrete concerns that there may have been a breach of the SGB's rules, the SGB may request from the betting operator full details of the customer account(s) in question. This will include personal and transactional data. If the betting operator is satisfied that the SGB's concerns are reasonable and proportionate, then the data may be shared with the SGB.

An ongoing dialogue is maintained between the parties until the SGB's investigation or case is complete.4
If a betting operator licensed in the UK suspects or knows that an offence may have been committed, whether under the Gambling Act or an SGB's Rules or Regulations; it is a mandatory requirement of the operator's licence5 that they report that activity to the Gambling Commission (or SGB). Those reports may also filter through to the Sports Betting Intelligence Unit (SBIU)6, who will consequently make contact with the relevant SGB.
A (brief) look at the impact of General Data Protection Regulation
Data Protection is a very important issue in relation to ISAs, a detailed examination of which would warrant its own separate article. However, in the current climate, it is impossible to discuss the sharing of information without highlighting the role that the GDPR7 will play. ISAs will, or at least should, contain a range of specific provisions stating what reciprocal legal obligations need to be adhered to when information which constitutes personal data is shared between the parties. As the GDPR is now in force, these provisions will need to be fully compliant with the national legislation which implements the GDPR.
Most SGB's state in their contract with participants that a person's data may be shared with third party bodies and agencies in certain defined circumstances. Many betting operators also have a similar provision in their terms and conditions. However, GDPR has brought in important changes to how consent can be used as a lawful basis for processing personal data. Many SGBs lobbied the UK government prior to the GDPR being enacted into national legislation. This was to ensure that the national legislation implementing the GDPR included a legal basis for the processing of personal data (without consent) to fulfil a regulatory function; including the sports regulatory function on the basis that it is in the public interest8. SGBs will need to review/amend their Rules and Regulations post-GDPR implementation (if this has not already been done) to ensure that they are using the correct and lawful basis for the various types of personal data processing they carry out.
The parties will also agree to apply adequate physical and cyber security controls to protect any data received. SGBs may be asked to demonstrate the measures they have in place before a third party will disseminate any data to them.
Does doping differ?
The World Anti-Doping Agency (WADA) developed a series of principles which provide for the sharing of (often sensitive) personal data, but which also protect privacy and personal information9 and allow agencies to comply with the WADA Code10. With the onset of GDPR and following updated standards and case law, WADA recently published the "Proposed International Standard for the Protection of Privacy and Personal Information (ISPPPI) 2018", currently in draft form11.
Data Protection is not supposed to act as a barrier to sharing information where it is appropriate. As mentioned above, SGB's liaised heavily with DCMS to ensure that when the GDPR came into force, its impact would not have a detrimental effect on the ability to police and prevent wrongdoing in sport. Certainly, it will not be long before SGB's will know whether or not the legislation allows for this purpose in practice.
Who uses Information Sharing Agreements in UK sport?
Integrity
Betfair has signed 66 MOU's with SGBs around the world – the first of which was in 2003 with the Jockey Club (now the British Horseracing Authority (the BHA))12. The BHA is one example of a governing body inextricably linked to betting and who, without the co-operation of betting operators, would simply not be as successful in its fight against betting corruption in its sport. But it is by no means alone. Skybet, sponsors of the English Football League, also have a successful MOU in place with The FA.
There are many more in existence and there have been a number of cases across various sports in which the sharing of information between betting operators and an SGB has been pivotal13.
Doping
UK Anti-Doping (UKAD) has signed MOUs with a number of different bodies, including NHS Protect14, reaching out to a new audience and enhancing UKAD's ability to prevent, detect and enforce any violation of the anti-doping rules under the World Anti-Doping Code. UKAD also entered into MOUs with the National Crime Agency, UK Border Force and Medicines and Healthcare products Regulatory Agency (MHRA)15. Consequently, UKAD is able share information in relation to a number of illegal practices.
The WADA Code extends the use of ISAs beyond SGBs and private companies. Article 22.2 provides that "Each government will put in place legislation, regulation, policies or administrative practices for cooperation and sharing of information with Anti-Doping Organizations and sharing of data among Anti-Doping Organizations as provided in the Code." All signatories to the Copenhagen Declaration on Anti-Doping in Sport are expected to comply16.
WADA has entered into a number of agreements with global pharmaceutical companies such as Pfizer Inc.17 and GlaxoSmithKleine in an effort to coordinate the fight against doping in sport. A further measure taken by WADA was the creation of the Anti-Doping Administration & Management System (ADAMS), utilising a number of information sources and providing free access to WADA stakeholders - facilitating "the sharing of information amongst relevant organizations and promotes efficiency, transparency and effectiveness in all anti-doping activities"18.
SGBs that have suffered from reputational damage as a result of doping in sport have also recognised the importance of ISAs. The Union Cycliste Internationale (UCI) entered into an ISA with the United States Anti-Doping Agency, and into similar agreements in France, Switzerland, Denmark, South Africa and Denmark19.Such a step was necessary to help to deter, disrupt or respond to further instances of doping causing damage to the sport.
Recent developments
Owing to increased awareness of and pressure to tackle corruption in sport, the popularity of ISAs has grown significantly; with increasing numbers of international SGBs entering into agreements with betting operators and international betting integrity bodies, such as the recent agreement between UEFA and ESSA (Sport Betting Integrity)20. This movement has recognised the reality that corruption affects sport globally, rather than simply on a national scale and that the fight against corruption cannot be won without engaging and working with the regulated betting industry. However, the effectiveness of current international measures of fighting corruption and the role of EUROPOL, INTERPOL and international cooperation, whilst beyond the scope of this article, are certainly worthy of further exploration and development.
Sportradar, a sports data and technology company, and the Austrian Play Fair Code (PFC) recently entered into an MOU agreeing to "share expertise, statistical data, information and best practices relating to sporting integrity, as well as collaborating on educational initiatives to prevent match-fixing"21. The PFC was founded by the Austrian Sports Ministry, Football Association (AFA) and Football League. The organisation consists of a number of important Austrian sports stakeholders such as the Austrian Federal Sports Organisation, the Olympic Committee, the Ski Federation, the Basketball League, as well as a number of Austrian betting providers22. This is an innovative arrangement because the monitoring, intelligence, investigation and education capabilities of the Sportradar service, allows for a collective approach to be taken across a number of sports; providing a coordinated solution to a wide range of stakeholders in their individual fight against corruption. On 30 May 2018 an MoU was signed between UEFA and the Council of Europe, which focusses on four main areas of cooperation: human rights, integrity and governance, safety and security at football matches and mutual operation in view of major football events It will be interesting to see if similar models such as those mentioned above are used elsewhere in the future, but recent developments suggest that the collaborative approach between different sports and between sports and third parties is becoming increasingly popular.
Do Information Sharing Agreements work?
The effectiveness of agreements such as these depends on the willingness of parties to collaborate with each other. The recent Independent Review of Integrity in Tennis highlighted the significance of MOUs with the betting industry and stressed the importance of cooperation in safeguarding integrity in Tennis23. The recommendations in the report in general demonstrate that there is still work to be done and SGBs in other sports are likely to be reviewing the recommendations carefully to see how they can be applied to improve their own policies and procedures.
Whilst some betting operators have seized upon the opportunity to proactively cooperate with SGBs, a question remains as to whether the information exchange is as good as it could be. There is still a tension between the moral behaviour and commercial considerations of some corporate entities, which might not always see the integrity of sport as the priority. In certain territories a number of betting operators have been reluctant to share betting data for fear of affecting their end users. The customer is king in the commercial world and companies can be reluctant to do anything to alienate them and affect their turnover. Conversely, the reluctance of betting companies could arguably be attributable to the fact that there is a fear of SGBs misusing that information. There may also differences of opinion/perception as to what constitutes "suspicious" betting.
Conclusion
Inevitably there will be pitfalls of any chosen method of tackling corruption and doping in sport. Those seeking to engage in wrongdoing will not stop in their search of ways to exploit that. However, the sharing of information and knowledge is undoubtedly a key factor in strengthening the ability to tackle wrongdoing and maintain integrity in sport, which is in the interests of all involved.
It is increasingly important that with the constant evolution of technology, SGBs continue to work with betting operators, law enforcement agencies and other appropriate third parties to share data in order to achieve the ultimate aim of preventing wrongdoing that all too often damages the reputation of sport.
ISAs entered into are a powerful tool to be utilised in combatting the scourge of doping and corruption in sport and should not be overlooked. Any measure that seeks to improve the alliance between SGBs, betting organisations, organisations involved in doping control and other relevant third parties, on a national and international level, can surely only be positive.
Related Articles
Author
Danielle is an Associate in the Sports Team at Charles Russell Speechlys LLP. Previously she spent eight years as legal advisor to the British Horseracing Authority (BHA) where her focus was on regulatory, governance, data protection and disciplinary matters. Danielle prosecuted a number of British horseracing's high profile corruption and doping cases during her time with the BHA.
Hannah is an Associate in the Commercial Dispute Resolution team at Charles Russell Speechlys LLP where she specialises in sport, media and general commercial disputes, and has completed a secondment to The FA. She acts for a range of clients, including individuals, large corporates and national governing bodies, and has advised clients involved in a number of different sports.