Top tips for negotiating football kit sponsorship deals (incl. considerations when working with betting companies)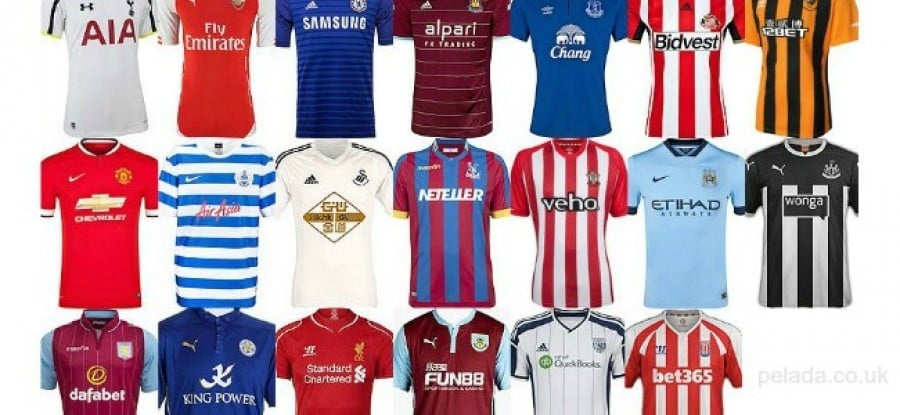 Wednesday, 20 January 2016 By Andrew Crystal, Joshua Charalambous

This article offers some top negotiating tips to help explain the practical considerations for both clubs and sponsors when negotiating a football kit sponsorship deal. It then explains the added complexities if the sponsorship deal involves a betting company.

It will be particularly relevant to executives and lawyers at or advising sports clubs, sponsors and betting companies.
Kit sponsorship
When The Football Association (The FA) lifted its ban on kit sponsorship in the late 1970s few would have predicted how desirable the space on the front of sporting jerseys would become.
Now, from airlines to beer, from insurers to betting companies, there is a diverse range of industries looking to capitalise on the exposure of the 20 Premier League teams who are benefitting from a record TV rights deal worth £5.14bn.
At the Premier League level, the movement away from reliance on ticket sales for revenue to TV and sponsorship is highlighted in Deloitte's Annual Review of Football Finance:
"For the first time in the history of the league, matchday revenue made up less than a fifth of the total revenue, despite record average attendance of 36,691."1
Top negotiating tips on sponsorship deals
Investigate the club's brand and partnership rules
Does the club have a brand guidelines policy or a club partnership policy? Without one the club has a weaker hand in ensuring that its partners act in a way that is acceptable and uniform with the way the club is run.
Such a policy doesn't have to be a watertight list of "dos and don'ts", but should set out the basic requirements of what is expected of club sponsors. It also has added importance with the emerging business models being used in today's football market, such as the 'global family of clubs' model implemented by the City Football Group (Manchester City, New York City, Melbourne City and Yokohama F Marinos), as these geographically disparate clubs endeavour to have the same applicable policy and approach to their brand and partners.
Any brand guidelines/ partnership policies should be effectively defined and incorporated into the agreement. Internal training should be given and the policies refreshed and communicated to all partners to avoid disputes down the line.
Ensure that there is a clear definition of sponsorship rights:
List the kits and each element thereof (including training kit, tracksuits, etc).
Ask: does it apply to retail wear as well?
Home stadium advertising, perimeter boards – check if there are provisions for if the boards become electronic and/or rotating? Who is responsible for affixing and taking down the signage? If the sponsor has this responsibility the club should think about when access to the ground will be granted and approving such works (e.g. is a cherry-picker going to be allowed to roll over the pitch?).

There can be guarantees written into agreements regarding the length of displays for various electronic advertising and it's also common for sponsors to only have advertising space during certain competitions (eg only for Premier League matches and domestic cup matches and not for Champions League fixtures). Tottenham Hotspur famously used AIA as cup sponsors with HP as league sponsors before the Pan-Asian Insurance group bagged the exclusive deal for the shirts.2

Free tickets/ hospitality – what provisions do the parties want to agree on?
Tunnel, electronic scoreboard, video board, magazines, season ticket books etc – these are all viable spaces for sponsorship that kit sponsors could want to exploit – negotiate them and make it clear what's covered by the agreement.
Consider anti-embarrassment clauses
These are extremely important and almost a necessity in sport's current environment. From a sponsor's perspective, it is important that it is able to protect its brand image from unknown future events.
The perfect case example is the controversies surrounding Tiger Woods. In that situation, sponsors with anti-embarrassment clauses would be able to flex some muscle to avoid their brands falling into disrepute.3 The sponsor should obviously try to keep the clause as broad a possible, what could be considered "embarrassing" or causing "disrepute" can change very quickly and is influenced by press coverage, public perception etc.
An anti-embarrassment clause is slightly distinct from a morality clause (see below) although often both can be dealt with together. Whereas a morality clause is more likely to cut against anybody who makes outspoken or prejudice remarks, an anti-embarrassment clause is often wider and flexible to public perception.
Consider morality clauses
As discussed above, it will provide added protection to sponsors if there are morality clauses in the contract. These would be designed to protect sponsors from actions or comments made by individuals at the club.
From a club's perspective, it should consider the exposure of liability that might arise from such clauses – remember you should be wary of promising something that you can't control (i.e. that individuals won't make derogatory statements about the sponsor).
A word of warning, both morality and anti-embarrassment clauses can be drafted to cut both ways (sometimes called "reverse morality" clauses) – i.e. a club could drop a sponsor if it committed an act that fell within the parameters of a clause. A good example might be the recent emission scandal involving Volkswagen. Although the media attention on this actually concerns the sponsor dropping the club due to a need to cut spending, it is a classic situation which would trigger a morality clause in a sponsorship agreement. For more on morality and reverse morality clauses see Angus Bujalski's article here.4
Consider wider brand sector partnership:
The club should review other sponsorship agreements – especially with betting/ gambling providers - and ensure that the agreement is consistent with any others and it correctly controls the parameters intended.
Already a member? Sign in
Get access to all of the expert analysis and commentary at LawInSport including articles, webinars, conference videos and podcast transcripts. Find out more here.
Related Articles
Written by
Andy is a Senior Associate in RPC's Commercial Contracts team. His practice includes general commercial and technology contracts and he has particular experience in negotiating sponsorship and endorsement contracts for sports brands, sports retailers and high profile athletes and celebrities.
This email address is being protected from spambots. You need JavaScript enabled to view it.

Senior Associate, RPC

Josh's work includes acting for Premier League football clubs, club owners, international football players, sports betting operators, sponsors, kit manufacturers, sports retailers and national governing bodies.

Josh has been the lead associate on High Court and Court of Appeal matters involving football kit and supply arrangements, intellectual property disputes involving sports betting, and on regulatory investigations involving football transfers and agents' fees.

He regularly contributes as an author on sports law issues including for LawInSport and Sweet & Maxwell's Entertainment Law Review on issues touching the sports sector. Josh also contributes to the national press commenting on legal issues in sport.

Josh was also a co-opted Independent Council Member for the English Schools Football Association (2017-2020).

"Josh Charalambous – a future star, his all-round ability is extraordinary for his level." Sports, Legal 500 2019
This email address is being protected from spambots. You need JavaScript enabled to view it.