Understanding FIFA's Agents' Regulations - Experts' Discussion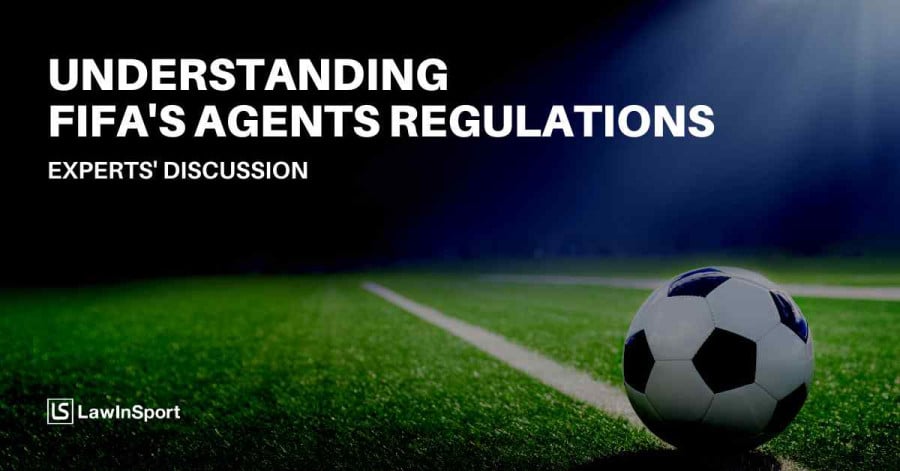 Wednesday, 17 May 2023 By Julia Ware, Manan Agrawal

Approved by FIFA Council on 16 December 2022, the FIFA Football Agent Regulations (FFAR) signaled a new era for agents internationally. The regulations of agents have ebbed and flowed through cycles of leniency and stringent requirements but the most recent iteration signals FIFA's clear intention to re-regulate agency in football. The articles of the FFAR have clear objectives to create distinct standards for international football agents in the coming years.

LawInSport organized this webinar to help the sport industry understand how FIFA's Agents Regulations will impact national federations, leagues, clubs, agents and players.

The speakers on the webinar were:
Luís Villas-Boas Pires, Head of Agents, FIFA

Carol Couse, Partner, Mills & Reeve

Kelly Skeggs, Chief Operating Officer and General Counsel, OmniSports

Paolo Lombardi, Managing Director, Lombardi Associates
A recording of the webinar can be accessed here.
LawInSport is hosting its Football Law Conference 2023 on the 21st and 22nd of May discussing some of the latest legal issues in football with key stakeholders in the industry attending including football clubs, governing bodies, leagues and governmental authorities. For more details and to attend, please see here.
Already a member? Sign in
Get access to all of the expert analysis and commentary at LawInSport including articles, webinars, conference videos and podcast transcripts. Find out more here.
Related Articles
Written by

Julia Ware is a second-year student at Notre Dame Law School in South Bend, Indiana. Julia has previously worked in Labor and Employment Law with an Indianapolis, Indiana based law firm.
While studying at Notre Dame Law School's London campus, Julia interned with LawInSport in the Spring of 2023.

LawInSport
Manan is currently an Editor at LawInSport. Before joining LawInSport, Manan practiced law at a leading media and entertainment law firm in Mumbai, India. Manan has been a part of LawInSport's inaugural Academy Mentoring Scheme and was mentored by LawInSport CEO and Founder, Sean Cottrell.