When sports banter crosses the line – Joe Marler and "heat of the moment" comments
Published 29 April 2016 By: Tim O'Connor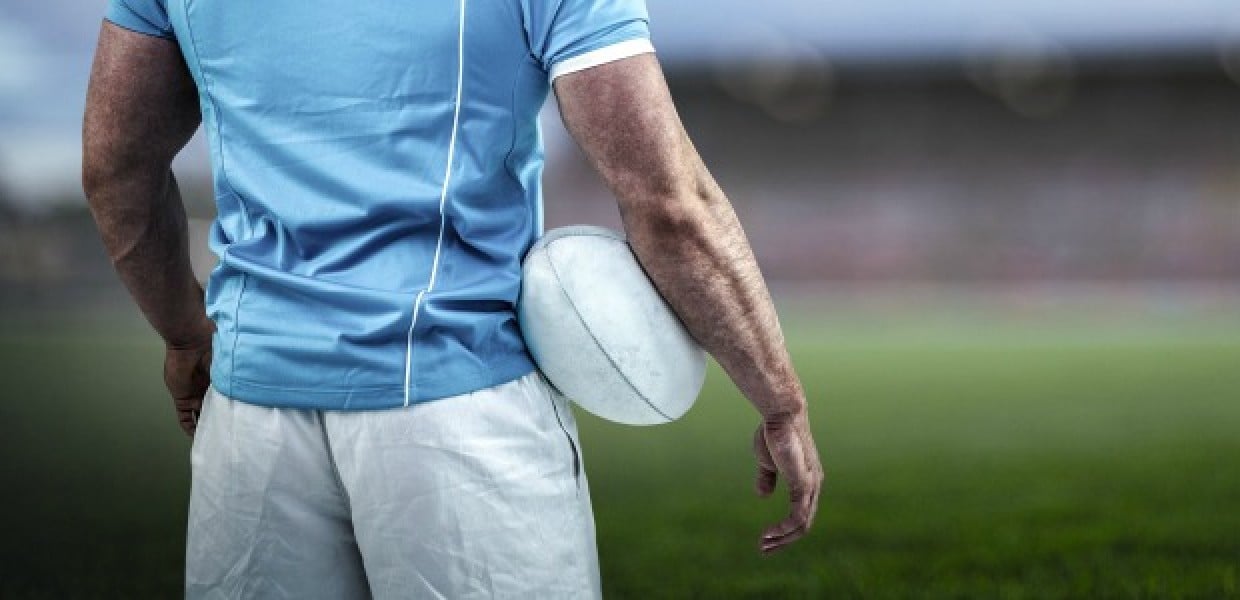 In September 2015, Wales knocked hosts, England, out of the Rugby World Cup (RWC) by beating them on their own turf at Twickenham. It cost the coach and captain of England their jobs. 2016 saw the two nations pitched against each other again, also in London, this time in the RBS 6 Nations. The game was always going to have an added edge, but the incident between the English loosehead prop, Joe Marler, and the Welsh tighthead prop, Samson Lee was considerably more.
This article examines the incident, which grew from the use of an abusive phrase into a matter that drew questions on the game's approach towards discrimination and equality.
Facts
Lee, from Llanelli, is something of a prodigy. Tighthead props typically do not reach his level of the game until their late, rather than early, twenties. He is also from a gypsy background, a minority ethnic status recognised and protected by law in England and Wales (see below), and the first person from a travelling community background to play test rugby. Marler was his direct opposite number in the scrums; a direct physical contest was inevitable.
The 6 Nations encounter saw Wales have a poor first half, with England building a healthy lead. When there was a break in play, with England pressing hard on the Welsh try-line, there was some moderate pushing between the two sets of forwards.
Marler walked over and was clearly heard on the TV coverage, via the microphone of referee Craig Joubert, yelling, "Hey, gypsy boy" and, "back to your caravan" at Lee.1 Lee, unsurprisingly and very understandably, took offence. Marler was ordered by England coach, Eddie Jones, to apologise at half-time.
The game continued to be fractious – Marler would be cited for striking the other Welsh prop with his elbow,2 and Tomas Francis of Wales would be banned3 for making contact with the eye area of Dan Cole. Wales roared back, but hung on to win 25-21 en route to a Grand Slam 6 Nations title.
The Six Nations Rugby disciplinary review
As Marler's comments were heard and broadcast so clearly, the issue was never going to rest there. A Committee of 6 Nations Rugby (the tournament organiser of the RBS 6 Nations Championship) looked at the matter, and, after dismissing his citing for elbowing Evans, decided Marler had no case to answer as the comment was made "in the heat of the moment".
After this singularly unfortunate phrase, all hell broke loose again. One can expect to hear certain sweet nothings murmured in one's ear in a scrum.4 However, there is a line, and, like obscenity, while one might not be able to define it, one knows it when one sees it. In this case, the overwhelming reaction indicated that the general public and rugby supporters knew which side of this fell.5 There was general agreement that if things said in the heat of the moment are acceptable, then almost anything would be permissible in an England-Wales game.
World Rugby's intervention
World Rugby, the governing body of the sport, then intervened. In a press release, they noted that abuse of this kind was covered not just by the on-pitch Laws of the Game (Law 10.4(m), but also under World Rugby Regulations 17 (Discipline) and 20 (Misconduct / Code of Conduct), which deal with verbal abuse of players. They then requested more information.6
After receiving the reply, World Rugby announced,7 as it has the power to do under the World Rugby Regulations,8 that as the Six Nations Committee had failed properly to conduct its initial investigation, Marler would face a World Rugby disciplinary hearing.
Crucially, this was not subject to the normal citing window for foul play, where complaints are brought within 48 hours of the final whistle; it could be brought later. It also opened a wider range of possible sanctions than would be available for a citing of the abuse as foul play.
CEO of the Rugby Football Union (RFU), Ian Ritchie, in the interim released a statement9 echoing the "heat of the moment" view and stated that the RFU considered the matter closed. Damien Hopley, chairman of the Rugby Players Association, the union for professional players in England, also alluded to the "heat of the moment" defence and compared World Rugby's interjection to double jeopardy in criminal law.10
Somewhat embarrassingly for those arguing in this manner, then, Marler publicly accepted on the night before the hearing that he would take whatever punishment was coming his way, acknowledged that what he had said was wrong while saying that he was not a racist, and again apologised.11
The result of the hearing on the 5th of April was that Marler was found to have used unsporting and discriminatory language and thereby brought the game into disrepute in breach of Regulation 20. The World Rugby Judicial Committee said Mr Marler had been proactive in apologising himself but was suspended for two games (which would be games for his club, Harlequins) and fined €20,000.
The interim decision (longer than is usual) further noted that World Rugby exercised its right to take appropriate action before an independent judicial committee. The reason for this was because the Six Nations Rugby organisers had failed to do so in accordance with the regulations – a stinging rebuke, by any standards5.
The full decision ("the Decision") has now been published.12 it is notable from it that the RFU tried to rely on the "heat of the moment" rubric, while World Rugby dismissed it out of hand and took a firm stand that the words used were "truly racist", and did not "need to be accompanied by supplemental words or swearing to make them 'truly racist'... they do that on their own account.".
The Decision rejected the "heat of the moment" argument in its entirety. It was refreshingly trenchant in its views:
"Whilst administrators, coaches and the Player used the word "banter" as an explanation for the words used, the Committee determined that the phrase "Gypsy boy", when added to the phrase "back to your caravan", evokes the meaning suggested by World Rugby that Lee, because of his racial background, does not belong. Of course, Lee does belong. To suggest otherwise is offensive."13
Analysis and Comment
It is fair to say that, if belatedly, the system worked; the failsafe built in to catch a manifestly defective decision at a lower tier rectified the error. What stands out is the question of how and why those lower tiers erred, and what wider lessons can be learnt from it?
Unlawfulness of Marler's comments
The first point to note is that there should have been little doubt that Marler's comments were unlawful. In terms of wider law, rugby union runs under the law of England.14 All constituent governing bodies enter into a binding agreement under that law to enforce the laws and regulations of the game, and to in turn bind those under their respective control.15
In this case, the prevailing local law was that of England and Wales. Under section 9 (1) of the Equality Act 2010, "race" includes ethnic or national origins.16 Lee's gypsy ethnicity, being that of a group of people defined by that ethnic background,17 falls within this ambit. Abuse of people of gypsy heritage is therefore unlawful and can even constitute a criminal offence.18 Further, for both Marler and Lee, as professional rugby players, the pitch was their workplace, and they were entitled to the relevant protections in a workplace.
Normally, it would be expected that enforcement would be provided by World Rugby's Laws of the Game for Rugby Union. Law 10(4)(m) makes such abuse foul play, to be punished on-pitch and/or off-pitch.
'Acts contrary to good sportsmanship. A player must not do anything that is against the spirit of good sportsmanship in the playing enclosure.'
World Rugby Regulation 20 (or the local regulations transposing it into the regulations of the relevant governing body) make it an offence in terms of bringing the game into disrepute.
Comparison to homophobic and racial abuse
The matter was thrown into higher relief by the undeniable fact that rugby has had a fraught history on the subject of race. It also stands in contrast with the way in which it has dealt with homophobia. England fans who aimed homophobic abuse at referee Nigel Owens in Twickenham were reported by other fans, traced and banned by the RFU.19 Australian captain David Pocock reported a homophobic term used by another player, Jacques Potgieter, who was fined AUS$20,000.20 World Rugby's support of the Bingham Cup, the gay rugby world cup, has been unwavering. It is now unthinkable that a homophobic slur used by a player would go unpunished.
Similarly, any questions of what one may term black-white racism are taken very seriously, both within the RFU and elsewhere. Indeed, the modern citing system of an independent citing commissioner is a result of an unfounded accusation of racism. It was found via recordings of the player alleged to have uttered the words that he did not. To quote the finding, "those words were never said". However, even then, it was made clear that if they had been, it would have constituted racist abuse and foul play.21
No ambiguity was possible on the topic. So seriously was it taken that the independent citing commissioner model was set up to preserve t policing abuse from unfounded tit-for-tat allegations of this kind. Any case of this kind is followed through and, if proven, punished heavily.22
Comparison to mere vulgarity
Given both the clarity of the law and the robustness of Rugby's responses to comparative abuse, it is puzzling why so seemingly blasé an attitude was taken to Marler's comment.
It is hard to escape the feeling that it was seen by some as being not a proper ethnic slur. That it was at worst mere vulgar abuse. This was the view of matters taken by some in travellers' rights groups.23 It was suggested in some quarters that it was on a par with linking a rude word with, for example, Lee being Welsh, or that it was mere vulgarity or "banter".
This is not convincing though, not least because Rugby shows less tolerance than one might think for the use of vulgar language. Swearing aggressively at members of the public, even in the most extreme provocation, has been held to be misconduct warranting suspension.24 Telling them go away in broad Anglo-Saxon has warranted a fine.25 Swearing at referees is entirely ruled out,26 and cost Marler's England captain his chance at a Lions tour.27
The analysis is even more unconvincing when considering the special status of a gypsy ethnicity; and when considering that calling a referee a "Welsh pr*ck" was sufficient to constitute racial abuse in a RFU disciplinary hearing.28 Similarly, calling an Irish player "IRA twat" or "Sinn Féin twat" has been held to constitute racial and/or offensive comment deserving of a three-week suspension.29
Even allowing for the special protection afforded from abuse to referees over players, which it is clear from the RFU database is relentlessly punished, it is clear that if the examples above were offensive, then the insults thrown at Lee were clearly in the frame. It is very hard, then, to see how the Six Nations Committee or the RFU could, consistent with the requirement to enforce the Regulations as had been done correctly in the past, pass over this offence.30
This also shows Hopley's objections31 were, at the least, surprising. Cases involving verbal abuse, whether of officials or other players, are usually dealt with in the RFU under RFU Regulation 5.12, misconduct – the equivalent of World Rugby Regulation 20. In other words, the same grounds were used in Marler's case as in domestic cases, including professional players and coaches in England. The only difference here is that World Rugby stepped in – as it had the power to do – to correct a self-evident lapse. It was not double jeopardy nor could there have been any reasonable basis for so asserting.32
The fact that the professional player union in a major rugby nation aligned itself in such a manner against the enforcement of protection of player from an ethnic minority from abuse, even where the player in question had accepted an apology, again sits uncomfortably. A union does not need to support its members blindly; if a member says something indefensible to another player, a member of a linked player union (the Welsh Rugby Players Association, WRPA, it may prudently stay silent. Indeed, it is hard to see how the authority of the RPA next time similar issues of abuse may arise has been bolstered by such blind support.
There is little doubt there would be no such alignment from the Rugby Player's Association (RPA) were Lee from many other ethnic groups or gay. Yet in this case, the reaction was entirely disproportionate, certainly unwise and, as can be seen, at odds with the domestic precedents. One must ask why, then, there was this reaction when the ethnic minority in question was gypsies?
Final thoughts
Overall, the case demonstrates the importance of robust, and preferably independent, disciplinary systems; and why a general right of a higher governing body to appeal/intervene for the good of the sport as a whole are so important.
It further suggests that organising bodies rarely do well to gloss matters over. If the Six Nations Committee had referred the matter to a hearing, as they should, the boil would have been lanced. The RFU were unwise to wish the problem away, and a dignified silence may have been better advised; the RPA's actions being equally discomfiting.
As to the individual, Marler celebrated his return from his suspension by kicking a Grenoble player in the head in his first match back and being promptly banned again.33
By contrast, World Rugby are to be commended for publicly enforcing their disciplinary codes, even against so high-profile a body as the 6 Nations. Lee's conduct and dignity has also been exemplary throughout. There may be some solace for what is often seen as an establishment game that it a member of an outside group who has given an example of the best values of rugby.
Related Articles
Author
Tim O'Connor BL is a practising barrister at the Irish Bar with a special interest in rugby and the law. He has published, spoken and blogged on concussion, liability, player eligibility issues and disciplinary challenges in rugby, as well as appearing for clients in rugby-related cases.
This email address is being protected from spambots. You need JavaScript enabled to view it.