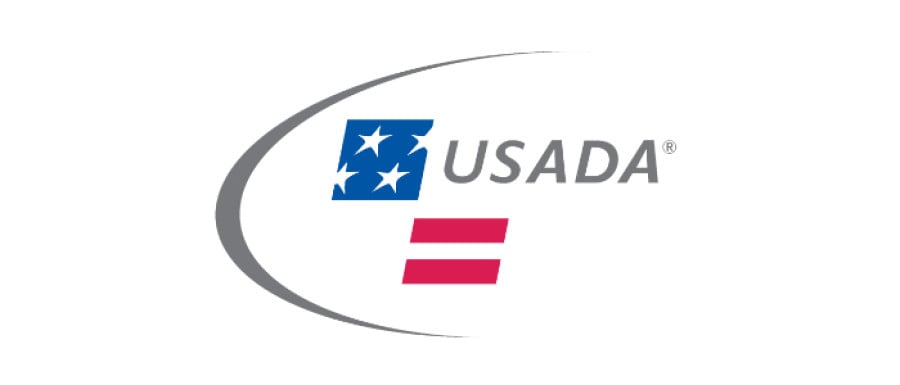 Press Release
8th July 2020
USADA announced today that an independent panel of arbitrators from the American Arbitration Association (AAA) has denied the appeal of a non-national athlete challenging the decision of USADA's independent TUE Committee (TUEC) to deny her request for a
Therapeutic Use Exemption (TUE).
The non-national athlete applied to USADA for a TUE for the prohibited anabolic agent dehydroepiandrosterone (DHEA)
on March 13, 2020, and her application was thoroughly reviewed by a USADA TUEC panel of three medical experts based on
(ISTUE). Following this review, the athlete's application for a TUE was denied on April 2, 2020, in accordance with ISTUE criteria. The athlete requested a medical review on April 10, 2020, which was completed by a fourth USADA TUEC member, and that review
confirmed the TUE denial. The athlete then requested review by a three-member panel of AAA arbitrators pursuant to the USADA Protocol and the AAA Supplementary Procedures for the Arbitration of Olympic Sport Doping Disputes (AAA Supplementary Procedures).
The athlete contended that she required DHEA to treat, among other things, adrenal fatigue, which the USADA TUEC noted
is not a credible medical diagnosis. Under the ISTUE and USADA TUE Policy, an athlete has the responsibility to demonstrate in advance of using a prohibited substance that the medical need to treat an acute or chronic condition satisfies
In this instance, USADA's TUEC unanimously determined that the alleged medical need and proposed treatment with DHEA did not meet the ISTUE criteria.
The AAA panel determined that the athlete "cannot establish that she has an acute chronic medical condition for which
DHEA is a necessary treatment," and she "did not show that her use of DHEA was unlikely to enhance her performance." The panel also concluded that "DHEA is not an accepted form of treatment and permitted alternatives exist" for the athlete's alleged condition.
As such, the Panel denied the athlete's request to overturn the USADA TUEC's decision.
Pursuant to Rule R-42 of the AAA Supplementary Procedures, the AAA award is public and shall not be considered confidential.
However, because the decision does not relate to an anti-doping rule violation, USADA has redacted the athlete's personal identifying information. USADA has communicated with WADA about this case from its onset and is relaying the unredacted award to both
WADA and the relevant international federation. The redacted AAA award, as well as other arbitral decisions, can be found