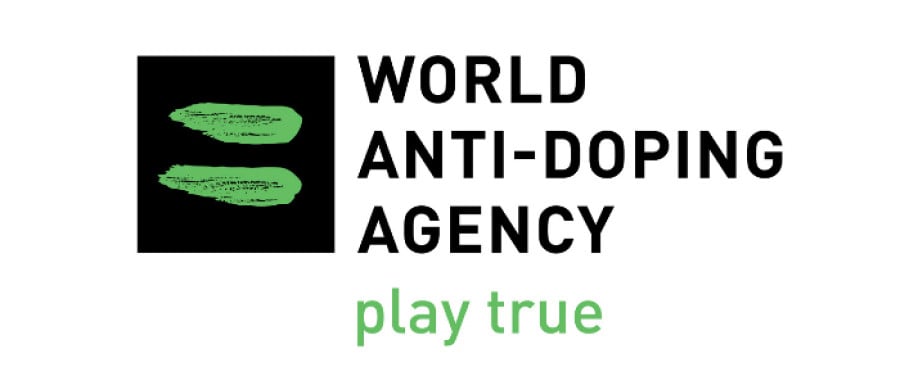 English
Press Release
13 April 2017
The World Anti-Doping Agency (WADA) announces that, in accordance with the International Standard for Laboratories (ISL), Sir Craig Reedie, Chairman of WADA's Executive Committee, has approved lifting the suspension of the accreditation of the Doping Analysis Laboratory in Doha, Qatar. This reinstatement allows the Doha Laboratory to resume all of its anti-doping activities, including all analyses of urine and blood samples, with immediate effect.

The Doha Laboratory, which had its accreditation suspended on 7 November 2016 due to non-conformities with the ISL, has successfully resolved the non-conformities, and has acted on all recommendations that arose from an assessment conducted by the Laboratory Expert Group. As such, on 11 April 2017, the WADA Laboratory Expert Group recommended that the suspension be lifted.

"WADA is pleased to confirm that the Doha Laboratory's accreditation has been reinstated approximately five months after the laboratory was suspended," said WADA Director General, Olivier Niggli. "We would like to commend the Laboratory for the cooperation and hard work that led to this reinstatement. We are confident that the laboratory has corrected its deficiencies; and, our Laboratory Expert Group will now continue to monitor the laboratory's performance to ensure that it operates to the high standards required by WADA," he added.

Pursuant to the ISL, WADA is responsible for accrediting and re-accrediting anti-doping laboratories; thereby, ensuring that they maintain the highest quality standards. Whenever a laboratory does not meet ISL requirements, WADA may decide to suspend or revoke the laboratory's accreditation. The high number of laboratory suspensions in 2016 and 2017 have been a direct result of the more stringent quality assessment procedures enacted by WADA to ensure laboratories maintain the highest standards.

As stipulated within the ISL, this decision to reinstate the Doha laboratory is communicated to all relevant national public authorities; national accreditation bodies; National Anti-Doping Organizations; National Olympic Committees; International Federations and the International Olympic Committee.
French
L'AMA rétablit l'accréditation du laboratoire de Doha
le 13 avril 2017 – L'Agence mondiale antidopage (AMA) annonce que, conformément au Standard international pour les laboratoires (SIL), Sir Craig Reedie, président du Comité exécutif de l'AMA, a approuvé la levée de la suspension de l'accréditation du laboratoire d'analyse antidopage de Doha, au Qatar. Le rétablissement de son accréditation permet au laboratoire de Doha de reprendre immédiatement l'ensemble de ses activités antidopage, y compris les analyses d'échantillons d'urine et de sang.

Le laboratoire de Doha, dont l'accréditation avait été suspendue le 7 novembre 2016 en raison de non-conformités au SIL, a corrigé ces non-conformités et a mis en œuvre l'ensemble des recommandations émises à la suite d'une évaluation réalisée par le groupe d'experts Laboratoires. Par conséquent, le 11 avril 2017, le groupe d'experts Laboratoires de l'AMA a recommandé la levée de la suspension.

« L'AMA est heureuse de confirmer que l'accréditation du laboratoire de Doha a été rétablie environ cinq mois après sa suspension, a déclaré Olivier Niggli, directeur général de l'AMA. Nous aimerions féliciter le laboratoire pour sa coopération et ses efforts, qui ont mené au rétablissement de son accréditation. Nous sommes convaincus que le laboratoire a corrigé ses déficiences. Le groupe d'experts Laboratoires continuera à surveiller les performances du laboratoire afin de s'assurer qu'il se conforme aux normes élevées de l'AMA. »

En vertu du SIL, l'AMA est responsable de l'accréditation et de la réaccréditation des laboratoires antidopage, et doit donc s'assurer qu'ils respectent les normes de qualité les plus élevées. Lorsqu'un laboratoire ne remplit pas les exigences du SIL, l'AMA peut décider de suspendre ou de révoquer son accréditation. Le grand nombre de suspensions en 2016 et 2017 découle directement des procédures d'évaluation de la qualité plus strictes mises en application par l'AMA pour veiller à ce que les laboratoires maintiennent les normes les plus rigoureuses.

La décision de rétablir l'accréditation du laboratoire de Doha est communiquée à l'ensemble des pouvoirs publics nationaux, des organismes d'accréditation nationaux, des organisations nationales antidopage, des comités nationaux olympiques et des Fédérations internationales concernés ainsi qu'au Comité International Olympique, comme l'exige le SIL.