WADA signs a global collaboration agreement with Pfizer Inc.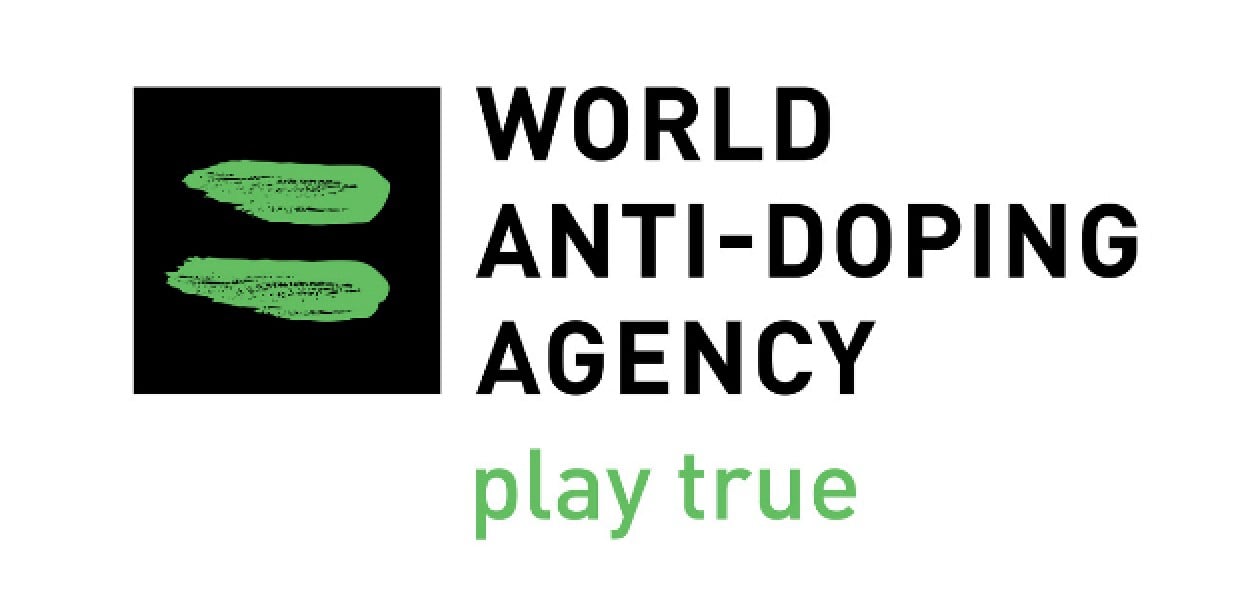 Print
3 December 2014 – The World Anti-Doping Agency (WADA) is pleased to announce the signing of a long-term global agreement with Pfizer Inc. that will allow Pfizer to share information on pipeline products that have a potential for athletic performance misuse, and in parallel allow WADA to exchange information with Pfizer on substances that are being abused by athletes.
The agreement, which covers all new medicines being developed by Pfizer, comes before next month's 2015 Tokyo Pharmaceutical Conference and, crucially, as the anti-doping movement enters its next phase with the forthcoming introduction of the 2015 World Anti-Doping Code. The agreement is a central part of WADA's strategy of collaborating with companies in the pharmaceutical industry in order to protect the rights of clean athletes worldwide. This partnership between WADA and Pfizer will significantly strengthen other industry partnerships that WADA has formed in the past with the International Federation of Pharmaceutical Manufacturers and Associations (IFPMA) and some of its members.
As part of this global agreement, medicines in development will be reviewed by Pfizer scientists specifically to identify substances with a probable or high risk of abuse in sport. This screening will be part of Pfizer's existing comprehensive effort to detect and mitigate abuse potential in all of its development and marketed portfolio.
These scientists will look for any similarity to the pharmacological characteristics of existing performance-enhancing substances and assess how they work in the human body. This would include stimulatory effects or improved strength and physical endurance.
Any new medicines in Pfizer's pipeline found to have performance-enhancing characteristics will be voluntarily highlighted by Pfizer to WADA under this agreement, and confidential scientific data relating to them may be transferred by Pfizer on a case-by-case basis so that work by WADA can begin on detection methods in sports.
WADA Director General, David Howman: "A central aspect of WADA's strategy is to collaborate with pharmaceutical companies so that medicinal substances of interest to dopers can be identified. In turn, this will allow us to develop detection methods at a much faster rate. Striking this partnerhip with Pfizer is a win-win for both parties, and comes at a crucial time with the introduction of the revised World Anti-Doping Code just weeks away."
Pfizer Senior Vice President, Worldwide Safety and Regulatory Affairs, Peter Honig: "Pfizer takes seriously the integrity of science and the use of our innovative medicines only for legitimate health purposes. We are pleased to expand our global efforts to mitigate the abuse of pharmaceutical compounds by officially partnering with WADA to deter athletic doping."
About the Partnership
Pfizer is working with WADA to establish a formal scientific review process within its Research and Development teams to help identify as early as possible drugs with potential for sports-related abuse. This includes ongoing reviews.
Efforts to formalize information sharing with WADA have been underway across the pharmaceutical industry since WADA and the IFPMA (International Federation of Pharmaceutical Manufacturers and Associations) signed a joint declaration in July 2010.
The agreement, 'Cooperation in the Fight against Doping in Sport', facilitates cooperation between the pharmaceutical industry and WADA.
---
L'AMA signe une entente globale de partenariat avec Pfizer inc.
le 3 décembre 2014 – L'Agence mondiale antidopage (AMA) est heureuse d'annoncer la signature d'une entente globale de partenariat à long terme avec Pfizer inc. Cette entente permettra à Pfizer de transmettre à l'AMA des informations sur ses produits en développement qui présentent des risques de mésusage au sein du sport, et réciproquement à l'AMA de transmettre à Pfizer des informations sur les substances dont les sportifs abusent.
L'entente de partenariat, qui couvre tous les nouveaux médicaments en développement de Pfizer, sera signée avant la Conférence 2015 sur l'industrie pharmaceutique qui se tiendra le mois prochain à Tokyo, et tombe à point nommé alors que la communauté antidopage s'apprête à entamer le nouveau chapitre de la mise en œuvre du Code mondial antidopage 2015. L'entente avec Pfizer est au cœur de la stratégie de collaboration de l'AMA avec les compagnies pharmaceutiques, stratégie qui vise à protéger les droits des sportifs propres du monde entier. Ce partenariat renforcera considérablement les autres ententes conclues entre l'AMA, la Fédération internationale de l'industrie du médicament (FIIM) et certains de ses membres.
Dans le cadre de cette entente globale de partenariat, les scientifiques de Pfizer analyseront les médicaments en développement dans le but précis de déterminer s'ils contiennent des substances qui présentent des risques probables ou importants de mésusage par les sportifs. Cette analyse fera partie de l'ensemble des efforts déployés par Pfizer pour reconnaître et réduire le risque de mésusage de tous ses médicaments en développement et commercialisés.
En outre, les experts de Pfizer chercheront à déceler toute ressemblance avec les caractéristiques pharmacologiques des substances améliorant la performance et à déterminer leur mode d'action dans l'organisme humain. Ces caractéristiques comprennent les effets stimulants de même que l'augmentation de la force ou de l'endurance physique.
En vertu de cette entente, Pfizer dévoilera volontairement à l'AMA les noms de tous les nouveaux médicaments en développement qui présenteront des caractéristiques associées à l'amélioration de la performance. De plus, des données scientifiques confidentielles sur ces médicaments pourront être transmises par Pfizer, selon le principe du cas par cas, pour que l'Agence puisse développer les méthodes de détection pertinentes.
David Howman, directeur général de l'AMA : « L'un des principaux aspects de la stratégie de l'AMA est de collaborer avec les compagnies pharmaceutiques pour que les médicaments présentant des risques de mésusage par les sportifs qui se dopent puissent être identifiées. L'identification de ces substances accélérera considérablement le développement de méthodes de détection. En plus d'être avantageux pour les deux parties, ce partenariat avec Pfizer arrive à point nommé, à quelques semaines de l'entrée en vigueur du Code mondial antidopage révisé. »
Peter Honig, vice-président principal à la sécurité et aux affaires réglementaires de Pfizer : « Pfizer accorde beaucoup d'importance à l'intégrité de la science et tient résolument à ce que ses médicaments novateurs soient utilisés uniquement pour des raisons légitimes de santé. Nous sommes fiers d'intensifier nos efforts à l'échelle mondiale pour lutter contre l'abus des composés pharmaceutiques en formant officiellement un partenariat avec l'AMA pour prévenir le dopage. »
À propos du partenariat
Pfizer collabore avec l'AMA pour établir un processus officiel de révision scientifique au sein de ses équipes de recherche et développement afin de cerner le plus rapidement possible les médicaments qui présentent des risques de mésusage par les sportifs. Ce processus comprend des révisions continues.
Des efforts visant à officialiser le processus de partage d'informations à l'AMA sont déployés à l'échelle du secteur pharmaceutique depuis que l'Agence et la Fédération internationale de l'industrie du médicament (FIIM) ont signé une déclaration conjointe en juillet 2010.
La Déclaration conjointe de collaboration dans la lutte contre le dopage dans le sport facilite la coopération entre le secteur pharmaceutique et l'AMA.
Views
4178
Related Articles