Caribbean Sports Law: Warner feeling the heat from Qatar and Antigua and Barbuda FA sanctioned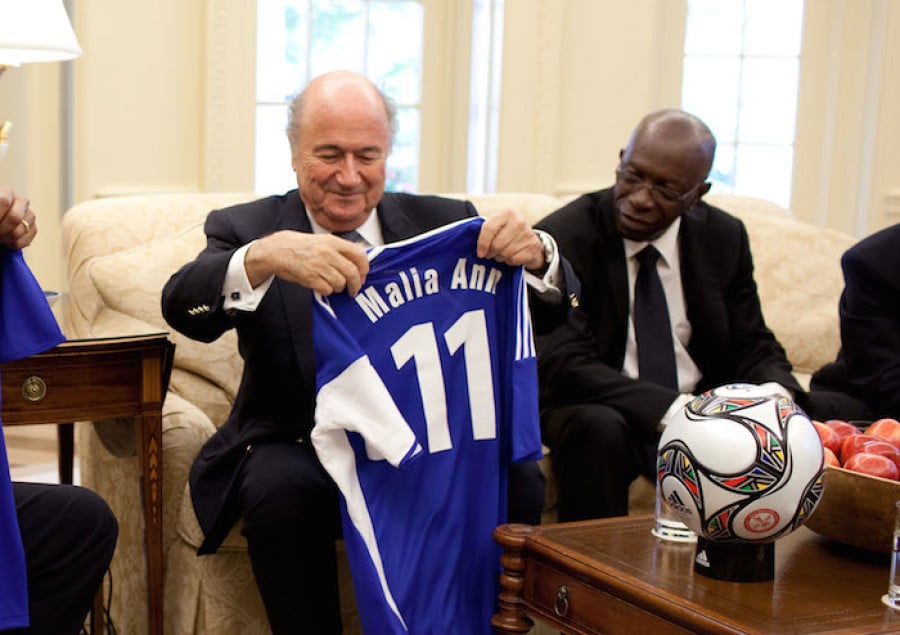 Saturday, 26 April 2014 By Nicholas Kellyman
Warner feeling the heat From Qatar
On March 17th, 2014 the Telegraph alleged that the FBI is investigating payments from companies owned by former President of the Asian Football Confederation (AFC), Qatari, Mohamed Bin Hammam, and former FIFA Vice President, Jack Warner, in relation to suspected corruption in the awarding of the 2022 world cup to Qatar.
The Telegraph alleges that documents have surfaced that suggest that Warner's company, Jamad, was paid $1.2 million (£720,000) by Kemco, a company owned by Bin Hammam. It is alleged, that an invoice was sent from Jamad to Kemco two weeks after Qatar successfully won the vote in December 2010 to host the 2022 world cup. The total included separate payments made in 2011 of $750,000 (£450,000) and $400,000 (£240,000) to Warner's sons and one of his employees respectively.
These payments would breach Chapter 11 of the Rules of Conduct of FIFA's Bid Registration that states that: "monetary gifts" should not be given by any entity or individual associated with the member association to any FIFA representative's "relatives, companions, guests or nominees".
Warner, in a statement to the Press Association Sports, dismissed the claims by the Telegraph as "foolishness" and a "witch hunt against the world cup 2022 venue."
Controversy is nothing new to both Warner and Bin Hammam. Allegations of corruption and bribery clouded Warner's 14 year stint as FIFA Vice President and President of CONCACAF culminating in him resigning from his FIFA roles in 2011. While Bin Hammam, after having a life time ban handed down by the FIFA ethics committee for bribery overturned by the Court of Arbitration for Sport (CAS), was given another lifetime ban in December 2012 by the FIFA Ethics Committee when it was found that during his time as President of the AFC he repeatedly breached article 19 of FIFA Code of Ethics prohibiting conflicts of interests.
Already a member? Sign in
Get access to all of the expert analysis and commentary at LawInSport including articles, webinars, conference videos and podcast transcripts. Find out more here.
Related Articles
Written by
A Jamaican freshman law student at the University of the West Indies, Nicholas Kellyman is an assertive, and hardworking individual with an unyielding passion for sports, law and voluntarism.
This email address is being protected from spambots. You need JavaScript enabled to view it.