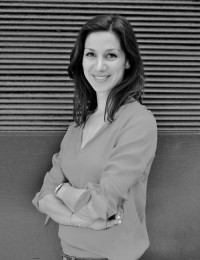 Despina Mavromati
Dr. Despina Mavromati, LL.M., is an attorney (Bar of Thessaloniki / Ordre des Avocats Vaudois) practicing in the field of international sports law and arbitration. She is the founder of a Lausanne-based practice (SportLegis Lausanne) and represents athletes, clubs, and sports federations in all aspects of arbitration, trials, and drafting policies.
Despina has been retained as counsel, co-counsel or expert witness in many recent high-profile sports arbitrations. She was appointed as a Member of the UEFA Appeals Body for the 2019-2023 term and serves as an arbitrator at the tribunals of the International Athletics Federation (IAAF), the International Tennis Federation (ITF) & the International Powerlifting Federation (IPF).
Despina is a former Managing Counsel of the Court of Arbitration for Sport (CAS). She teaches sports arbitration and sports contracts at the University of Lausanne and has authored the critically acclaimed "The Code of the Court of Arbitration for Sport: Commentary, Cases and Materials" (with M. Reeb).
Despina is a Fellow of the Chartered Institute of Arbitrators (FCIArb) and an accredited Mediator (CEDR & Harvard). She is a founder and board member of Women in Sports Law (WISLaw) and sits on the advisory / editorial boards and committees of several associations (International Sports Law Journal; LawInSport; Sports Lawyers Association; International Bar Association; National Sports Law Institute, NSLI).
This email address is being protected from spambots. You need JavaScript enabled to view it.
---