International transfer of minors in football - key takeaways and procedural issues from Chelsea & The FA v. FIFA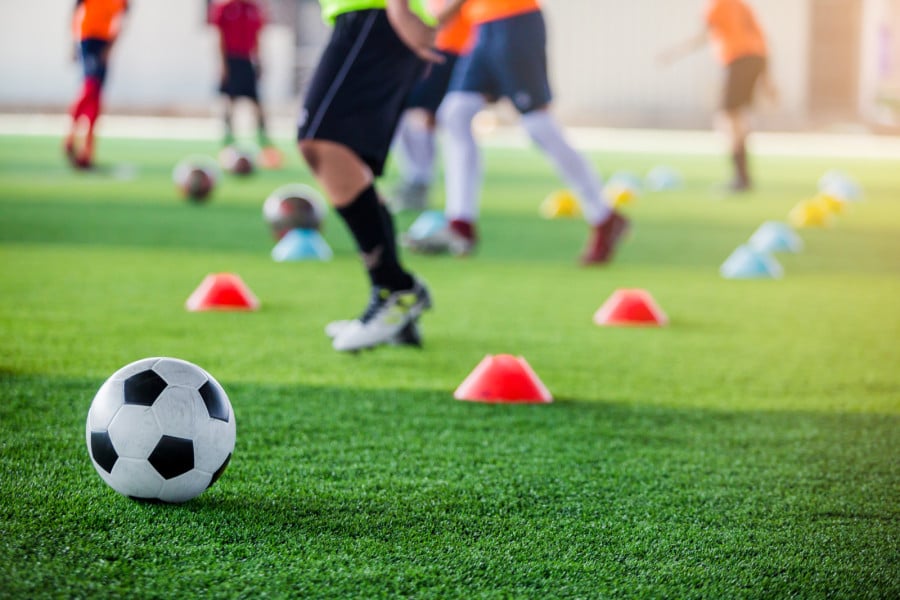 Thursday, 20 June 2019 By Dr Despina Mavromati, Jake Cohen

Following the Barcelona, Real Madrid and Atletico Madrid cases1, Chelsea Football Club (Chelsea) are the latest high-profile club to be sanctioned by FIFA for alleged violations relating to Article 19 of the FIFA Regulations on the Status and Transfer of Players (FIFA RSTP) and the international transfers of minor players.

This article will analyse some key procedural issues in international football disputes, as well as look ahead at arguments Chelsea may raise before the Court of Arbitration for Sport (the CAS)

While this matter is ongoing, some important procedural issues have already been raised, and which have practical applicability that goes far beyond the scope of this specific case.

In particular, this matter provides an excellent case study for which some crucial procedural questions can be addressed, specifically:
May a party appeal a decision without grounds to the CAS?

May a party request provisional measures from the CAS prior to filing its appeal brief?

Does a refusal to grant provisional measures by the FIFA Appeals Committee constitute a "final decision" under the relevant regulations?
Already a member? Sign in
Get access to all of the expert analysis and commentary at LawInSport including articles, webinars, conference videos and podcast transcripts. Find out more here.
Related Articles
Written by

Dr. Despina Mavromati is an attorney at the Swiss law firm BianchiSchwald and an arbitrator at the Court of Arbitration for Sport (CAS). She has extensive experience in international sports law and arbitration. She represents athletes, clubs and federations and advises on regulatory and sports governance matters, including the recognition and enforcement of awards and freezing of assets in Switzerland. Despina has acted as counsel, co-counsel, expert or arbitrator in numerous sports arbitrations, involving contractual, governance, doping-related and other disciplinary and ethics matters. Recognized as a Thought Leader by Who's Who Legal in Switzerland every year since 2018, "Despina Mavromati is "brilliant and accomplished" and "an amazing lawyer with immense knowledge and expertise when it comes to disputes before the CAS" (Who's Who Legal 2023).
This email address is being protected from spambots. You need JavaScript enabled to view it.
Jake is a sports lawyer at Mackrell.Solicitors and works on both sides of the pond as a qualified attorney in the United States and a Registered Foreign Lawyer in England and Wales. Jake advises athletes, coaches, sporting directors, agencies, intermediaries, brands and clubs on a range of contentious and non-contentious issues within sport.

Contentious matters include successfully acting for clients before The FA, FIFA, and the Court of Arbitration for Sport on issues relating to overdue payables, training compensation, solidarity contribution, employment disputes, and disputes between players and intermediaries. Jake has also acted on some of the highest-profile discrimination matters in sport within both the UK and US.

Non-contentious matters include advising clients on regulatory issues, domestic and international transfers, image rights issues, employment issues, sponsorship and endorsement deals, complex cross-border corporate matters, and academy and youth football matters.

Jake strongly believes that costs should not be a barrier to information, knowledge, education and legal advice. As such, he dedicates time towards acting for young men's, women's and youth footballers in a pro bono capacity on a range of issues, from scholarship agreements and their first professional contracts to representation contracts with intermediaries and international disputes before FIFA's Dispute Resolution Committee. Additionally, he has been a member of the American Bar Association's Military Pro Bono Project since first qualifying as a lawyer and provides pro bono legal clinics at Wembley Stadium for students enrolled at UCFB.

Jake has also written about legal, economic, and financial issues in sport for the Wall Street Journal, ESPN, The Guardian, The Independent and other publications. He has been cited as an authority by media outlets all over the world.

Jake is fluent in English and American Sign Language and is proficient in Spanish. He frequently collaborates with colleagues from a variety of different countries, jurisdictions and backgrounds.

At one time, he was a serviceable fly-half.
This email address is being protected from spambots. You need JavaScript enabled to view it.