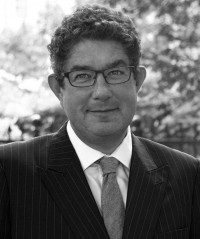 Louis Weston
Louis is Head of 3PB's Sports Law Group and a very experienced advocate with established expertise, interest and enthusiasm for Sports Law. He frequently appears before disciplinary tribunals, and has acted in the High Court and Court of Appeal in Sports Law cases.  He advises both regulators and the regulated on their obligations and disputes in Sports Law in addition to the form and structure of their Rules. In 2016 he was appointed to the International Cricket Council's Anti Corruption Unit Oversight Group as its independent legal advisor.
Since 2003 he has been instructed both to defend and to prosecute cases before the Disciplinary Panel and Appeal Board of the British Horseracing Authority ("BHA") and in High Court proceedings, reviewing the decisions of the Panel and Board.  He has acted or advised on its corruption cases and investigations.
Louis prosecutes for the Greyhound Board of Great Britain ("GBGB") before its Disciplinary Committee and Appeal Board and has represented this regulator in a challenge to its disciplinary proceedings before the Court of Appeal.
For the World Professional Billiards and Snooker Association ("WPBSA") he prosecuted Stephen Lee, the former world number five ranked player, which resulted in Lee being found guilty of fixing seven matches and being banned for 12 years.
For the Turf Club in Ireland he acted and advised on its first case of race fixing and resisted the appeal, and has advised and acts in other corruption and doping cases.
He has defended in WADA cases before the Federation Internationale Motorcylisme, Sports Resolutions (in a UKAD/NADP case) and advised in CAS cases.
He has presented lectures and webcast on the effects of corruption in sport and how to tackle it and advised on the position sporting bodies should adopt in their rules and in their relations with law enforcement agencies and Government and the media.
Louis has advised in contractual disputes arising from sporting contracts and advised and acted in commercial cases arising from sports disputes, including contaminated sports supplements, horse sales, training fee disputes and liens.
He has acted for the defence and prosecution in criminal proceedings arising from race fixing/insider dealing and violence amongst players.
He has a particular interest in gambling law and has lectured on the Gambling Act 2005. He is able to draw on his depth of experience as a criminal advocate (when he had a criminal practice he was CPS Grade IV advocate and on the SFO list).
He was appointed Recorder in the Crown Court in 2009.
He was the junior for the BHA in the successful defence in the High Court against a challenge brought by the jockey Dean McKeown in respect of his been found in breach of the Rules of Racing. The case is reported as McKeown v BHA [2010] EWHC 508 (Admin).
He acted alone for the GBGB in successfully resisting an appeal to the Court of Appeal by a trainer seeking to bring a claim for unfair disciplinary procedures.  The case is reported as Cronin v GBGB [2013] EWCA Civ 668 and establishes the principle that sports regulators have an obligation to provide a system that overall is fair.
He has advised football clubs and athletic bodies on regulatory and fixture disputes and sportsman in respect of their disputes with UKAD and the Rifle Association.
He accepts instructions on a Direct Professional Access basis in appropriate cases.
This email address is being protected from spambots. You need JavaScript enabled to view it.
---