39 Essex Chambers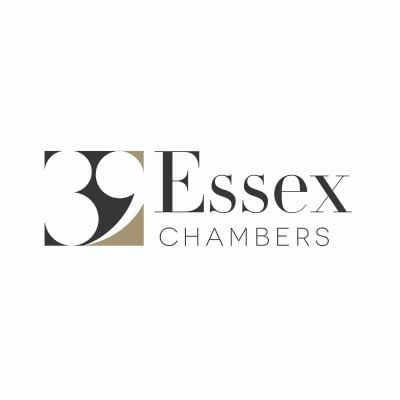 In the sports law sector members of 39 Essex Chambers offer a full service, multi-disciplinary approach, with expertise in commercial contracts, service agreements, image rights, intellectual property, competition law, state aid, insurance coverage, governance, disciplinary, licensing, gaming, tax, VAT, planning, stadium construction and safety, immigration, anti-doping, selection and eligibility, judicial review and safeguarding. When required, members are able to call on their commercial experience in dealing with fraud and corruption issues.
Members act for domestic and international sport governing bodies, clubs, owners, agents, sportspersons, employees, other participants, sponsors, corporates, commercial contracting parties, insurers, policyholders and educational institutions.
Our sports law team has experience in advising and representing clients and sitting on arbitration panels in all the main areas of professional sport with particular expertise in professional football (Premiership and Football League), rugby (Union & League), horse racing, motor sports, equestrian, athletics, sailing, cycling, golf, cricket, boxing and skiing. This experience includes disputes before the Court of Arbitration for Sport in Europe and Oceania.
A number of our senior members are qualified, actively practising arbitrators in the sports law sector and are regularly appointed by specialist arbitration institutions or ad hoc to determine disputes in the UK and internationally. They are also appointed by specialist mediation institutions to mediate disputes domestically and internationally.
In addition to arbitration and court work, our members appear regularly, as advocates and panel chairmen and members in disciplinary tribunal proceedings domestically and internationally, in particular in professional football (FAPL, FA, EFL, FIFA), athletics and sailing.
Address
Street: 81 Chancery Lane
Postcode: WC2A 1DD
City: London
State: England
Country: Malaysia, Singapore, United Kingdom
Contact
Telephone: 020 7832 1179
E-Mail: This email address is being protected from spambots. You need JavaScript enabled to view it.
Website: 39essex.com
Employees
Expertise
Real Estate & Stadiums
,
Anti-Doping
,
Health & Safety
,
Insurance
,
Sports Law Advisors
,
Betting & Gaming
,
Immigration
,
Disciplinary
,
Image Rights
,
Commercial
,
Competition/Antitrust
,
Governance
,
Country
,
Contract Drafting
,
Judicial Review
,
Intellectual Property
,
Malaysia
,
Licensing
,
Singapore
,
UK
,
Tax