The legal status and difficult future of greyhound racing
Friday, 14 December 2018 By Jack Anderson

Next year will be the centenary of the opening of the world's first commercial greyhound racing track, built in Emeryville, California1. At the time, the town, wedged between Berkeley and Oakland, was a haven for gambling dens, speakeasies and brothels and thus it was thought a greyhound circuit would fit snugly.

Emeryville, where the building of its first dog track predated its first church by 40 years, would later be called the "rottenest city on the Pacific" by US Chief Justice Earl Warren. The track would however only host races for a few months in 1919 as a federal crackdown on illicit gambling and bootlegging ruined the night at the dogs for the e'villes, as the locals liked to call themselves.

But greyhound racing would soon thrive in other parts of the US, notably in Florida, which, post-Prohibition, was one of the first states to legalise gambling on the greyhounds in 1931.

Today, greyhound racing has been illegal for decades in its original state of California and last month Florida banned betting on the sport2. This means that as we approach its centenary as an industry, the sport is effectively dead in the US. And the prognosis internationally is equally grim.
Already a member? Sign in
Get access to all of the expert analysis and commentary at LawInSport including articles, webinars, conference videos and podcast transcripts. Find out more here.
Related Articles
Written by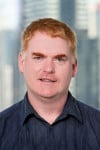 Jack Anderson is Special Counsel (Integrity Regulation) at Racing Victoria. Formerly Professor and Director of Sports Law Studies at the University of Melbourne, he has published extensively on sports law, most recently with D Thorpe, A Buti, P Jonson & J Anderson, Sports Law (4th ed, OUP, 2022).
He is a member of World Athletics' Disciplinary Tribunal, the integrity unit of the International Hockey Federation, and the International Tennis Federation's Ethics Commission. Jack is an arbitrator on Football Australia's National Dispute Resolution Chamber, the National Sports Tribunal of Australia and Sport Resolutions UK.
This email address is being protected from spambots. You need JavaScript enabled to view it.