Suarez bite: the real impact
Published 13 May 2013 By: Charles Maurice
Much has been written since the FA handed down a 10 game ban about the proportionality of response and the impartiality of the independent panel set up to investigate the Suarez incident. However, it is worth taking a moment to consider the political and commercial consequences of Suarez's latest transgression.
Get access to this article and all of the expert analysis and commentary at LawInSport
Already a member?
Articles, webinars, conference videos and podcast transcripts
Related Articles
Author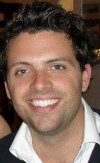 Charlie is a senior associate at Stevens & Bolton LLP and specialises in the sports, media and entertainment sectors. Charlie advises on a wide range of sporting issues and has particular experience in the motor racing and football industries.
This email address is being protected from spambots. You need JavaScript enabled to view it.