Annual Review on Sports Dispute Resolution in China
Thursday, 21 July 2022 By Guo Cai, Jeffrey Benz

NOTE: A Chinese version is available on the Beijing Arbitration Commission website: 中国体育争议解决年度观察(2021) (bjac.org.cn).
Part 1. Overview[①]
On 31 December 2020, the National Bureau of Statistics and the General Administration of Sport of China jointly published the "Release of Data for 2019 on the Total Worth and Value Added of the Sports Industry in China", reporting that the total worth (productivity) of China's sports industry in 2019 amounts to RMB 2,948.3 billion, increasing by about 10.9% from 2018 (when the total value of China's sports industry was estimated at RMB 2,657.9 billion). A notable trend is the continuous strengthening of the sports service industry, which climbed to 67.7% of the total value of China's sports industry, representing an increase of 2.9% from 2018.[②] Due to the negative impact of Covid-19, as for the rest of the world, the growth of China's sports industry is expected to slow down in 2020, but of course the degree of Covid-19 impact on the industry at a macro level may only be assessed when the data for 2020 becomes available at the end of 2021.
The year 2020 is widely recognized as the "darkest time" for the global sports industry, interrupted with setbacks of "suspension (of sporting events)", "deduction (of salary)", "restart (of games)" and "renegotiation (of contractual agreements)". The outbreak of Covid-19 forced all sporting events to be placed on hold in China since late January 2020. [③] On 31 March 2020, the General Administration of Sport of China issued a notice (Ref. Ti Ban Zi (2020) No. 47) to all provinces, municipalities and in particular, the Chinese Football Association ("CFA") and the Chinese Basketball Association ("CBA"), requiring that "marathon and sporting games involving gathering of people must not be resumed until further notice". [④]This restriction was reiterated by a State Council Notice issued on 8 April 2020, which stressed that "sporting activities that involve large gathering such as marathon shall not be held at this moment".[⑤]
For the first time in the more than four decades since its inception, the Beijing Marathon was cancelled in 2020. The CFA Super League ("CSL") and CBA professional league ("CBA League") were both postponed indefinitely.[⑥] The cancellation or indefinite postponement of these flagship events cast doubts on the fate of the Chinese sports industry on a wider scale.[⑦] A series of test events for the 2022 Beijing Olympic Winter Games ("Beijing 2022") were also called off in early 2020 amidst the pandemic, including the International Ski Federation (FIS) Alpine Ski World Cup that had been scheduled to proceed for 15 and 16 February 2020 on the Beijing 2022 course in Yanqing National Alpine Ski Center, Beijing, originally set to be the first test pre-Olympic test event for Beijing 2022.
The impact of Covid-19 on sport obviously ran through 2020 and continues into 2021. More test events for Beijing 2022 were either cancelled or rescheduled – including those scheduled to proceed during the first quarter of 2021, such as the International Skating Union (ISU) World Speed Skating Championships.[⑧] The first FIFA Club World Cup (to be attended by 24 teams) after FIFA's reform, once postponed to 2021, was again rescheduled to an unknown date but would still be held in China, although FIFA announced on 4 December 2020 that the FIFA Club World Club in 2021 would maintain the current version format (with participation from 7 teams) and be held in Japan.[⑨]
The most striking news for world sports broke out on 30 March 2020, when the International Olympic Committee (IOC) and the Tokyo 2020 Organizing Committee jointly announced that the Tokyo Olympics had to be postponed to 23 July 2021.[⑩]As of the finalization of this Annual Review, whether the Tokyo Olympics could be held as rescheduled remained uncertain, but all signs are that the Tokyo Games will go forward in a limited format.[11] On 20 March 2021, Japan announced its decision not to allow overseas spectators for the rescheduled Games.[12] On 28 April 2021, a series of strict protocols, with mandatory quarantines and restrictions on travel within Japan, for athletes, officials, media, and others participating in the Tokyo Games were announced.[13] On 23 July 2021, the Tokyo Games finally opened with empty stadium (without domestic and overseas spectators) amid rising Covid-19 cases as well as protests.
During this challenging period of year 2020-2021, a number of Chinese football clubs dropped out of professional football, including three CSL clubs.[14] As the ensuing claims by players, coaches and staff for outstanding salaries proliferated, the need to address the existing jurisdictional and practical vacuum for resolving these claims against insolvent clubs became even more urgent and necessary than ever. On 9 April 2020, the CFA issued the Guiding Opinion on Adjustment of Salary for Players and Coaches during Covid-19 (《疫情期间俱乐部球员与教练员薪酬调整意见》),[15] after consulting the FIFA Guidelines on Covid-19 Football Regulatory Issues.[16] On 8 May 2020, the CFA issued the Proposal to Clubs (Men's Football) on Reasonable Adjustment of Salary for Players and Coaches during Covid-19.[17] CBA (Beijing) Sports Co., Ltd. ("CBA Company"), the operating entity of the CBA League, also announced salary reduction for company management.[18]
The suspension of sporting events worldwide inevitably resulted in shrinking revenues for rights holders on all fronts, including from sponsorship and licensing, as well as from missing ticket revenues. In the second half of 2020, "restarting events" became the single most important task for world sports. [19] Given that the virus was largely under control within China by the summer of 2020, the CBA League and CSL finally resumed the long-awaited new season with adapted format and empty stadium on 20 June and 25 July 2020 respectively, after undertaking multiple rounds of virus prevention plan consultation and final approval by authorities.[20] On 9 July 2020, the General Administration of Sport of China followed up with the Working Plan to Resume Sporting Events in Order and Based on Science, which aimed to facilitate the restart of events upon thorough evaluation of each individual event on a case-by-case basis. However, this Working Plan also confirms that international sporting events, in principle, would not be permitted within Chinese territory in 2020 other than test events for the Beijing Olympic Winter Games.[21] The only exception was granted to table tennis – on 8 November 2020, a series of international table tennis events, after 238 days of inactivity, returned to action in Mainland China under air-tight bubble conditions.[22]
With no events to air and empty stadiums, broadcasters, sponsors, and other stakeholders had been demanding a delay or reduction of payment obligations. Many sports-related contracts had to be renegotiated. In practice, parties sought to be relieved from their payment obligations, citing the pandemic as an excuse; meanwhile, rights holders were vigilant with any request for renegotiation. The concept of force majeure and other defenses to performance under a contract, both in the law and in written contracts, was tested to its highest level on a worldwide basis. Probably because of the global and fundamental uncertainty caused by the pandemic, rights holders appeared even more adamant in pursuing each and every penny outstanding and every expression of value. Prior to the pandemic, parties were more open to diverse commercial means of settling their disputes, often by mutual concessions or adjustment of transaction models where possible; seeking judicial redress was reserved as the last resort. Pressured by the pandemic, parties showed a belief that "cash is king" and refused to compromise; thus, legal disputes seem to be increasing in the sports industry in China as parties are more likely to confront each other in court and go after their respective interests vigorously.
Perhaps the most high-profile sports dispute directly exposed by the pandemic is the case between the Chinese broadcaster PPTV[23] and the English Premier League (EPL) over broadcasting rights fees. According to the relevant agreement between the two parties concluded in 2016, by which EPL granted PPTV the license for 2019-2022 to exclusively broadcast the EPL events (2019-2022) for the record-sum of GBP 564 million, PPTV was expected to pay EPL an instalment of GBP 160 million in March 2020. PPTV did not make the payment as scheduled because in its view, the value of EPL's broadcasting rights had decreased due to the empty stadium arrangement for season 2020-2021, and the parties failed to reach any agreement after multiple rounds of negotiation. As result, PPTV stopped payment to, in its words, "promptly mitigate damages".[24]
Subsequently, the EPL announced on 3 September 2020 that the agreement with PPTV was terminated, [25] and filed a lawsuit against PPTV at London's High Court and sought compensation in the amount of USD 215 million. [26] PPTV, in return, filed a counterclaim and demanded compensation from the EPL in the amount of USD 116.8 million.[27] With millions of dollars at stake, this broadcasting rights dispute was a magnified version of many sports disputes that materialised as a direct result of the pandemic.[28]
In general, although the pandemic has hit the sports industry hard, the proliferation of related disputes generated rich materials for research on sports dispute resolution. Further, the status of sports in the Chinese national discussion often put sport-related disputes under the spotlight. For example, the unprecedented focus on the case of WADA v. Sun Yang & FINA (CAS 2019/A/6148) probably marked the beginning of systematic research on sports arbitration in China. It is worth noting that the Sun Yang case had gone through the full cycle of a classic international arbitration, even involving the rare approval of "revision" [29]by the Swiss Federal Tribunal (SFT), an extraordinary remedy for an arbitral award under Swiss law, which led to the award being set aside.
The twists and turns of the Sun Yang case have captured mainstream national attention in China; commentaries abounded with diverse perspectives. Nonetheless, there seemed to be consensus on the following points: first, any comments targeting skin color and race would be unacceptable and intolerable; second, assuming that the Tokyo Olympic Games is to proceed as planned, public interest demands that the Sun Yang case be solved with finality before the commencement of the Games (with the parties' right to due process duly guaranteed). [30] In addition, even if the original Sun Yang award was set aside, and the 8-year ban lifted and in theory Sun Yang had since been free to compete, he was not reinstated to the China Swimming National Team. It was never the same again. This is probably a vivid example of the power of an announced CAS award, especially in the field of anti-doping, where the outcome of the CAS award becomes effective de facto, even if not de jure, with lasting impact upon announcement.[31]
Already a member? Sign in
Get access to all of the expert analysis and commentary at LawInSport including articles, webinars, conference videos and podcast transcripts. Find out more here.
Related Articles
Written by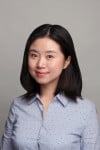 Ms. Guo Cai oversees the International Law and Sports Business practice, Jin Mao Law Firm, the first Chinese law firm to establish a practice dedicated to the sports industry. Ms. Cai graduated from Harvard Law School and China University of Political Science and Law. She also held an LLM in Human Rights (distinction) from the University of Hong Kong. Admitted to practice in China and the US (New York), Ms. Cai specializes in international dispute resolution and sports law, with the aspiration to grow with the Chinese sports industry and connect international best practice with sports in China.
This email address is being protected from spambots. You need JavaScript enabled to view it.

Jeff is an accomplished arbitrator, mediator and certified electronic discovery specialist with JAMS in Los Angeles and London and is a Door Tenant at 4 New Square Chambers, London.
Jeff started his law practice in San Francisco, first with a small maritime and admiralty firm and then with a major international law firm (Coudert Brothers) as an antitrust, commercial and IP litigator. As a former General Counsel of the United States Olympic Committee (where he was responsible for all of the legal work (commercial, regulatory, governance, and otherwise) of the world's largest and most successful National Olympic Committee), and other leading sports entities (including a stint as a California licensed professional boxing promoter, and separately as professional beach volleyball executive), and as a former athlete, Jeff's sports credentials are without compare, though sports disputes form only a part of Jeff's overall dispute resolution experience and practice.
This email address is being protected from spambots. You need JavaScript enabled to view it.