COVID-19: a legal perspective on FIFA's guiding principles for national football associations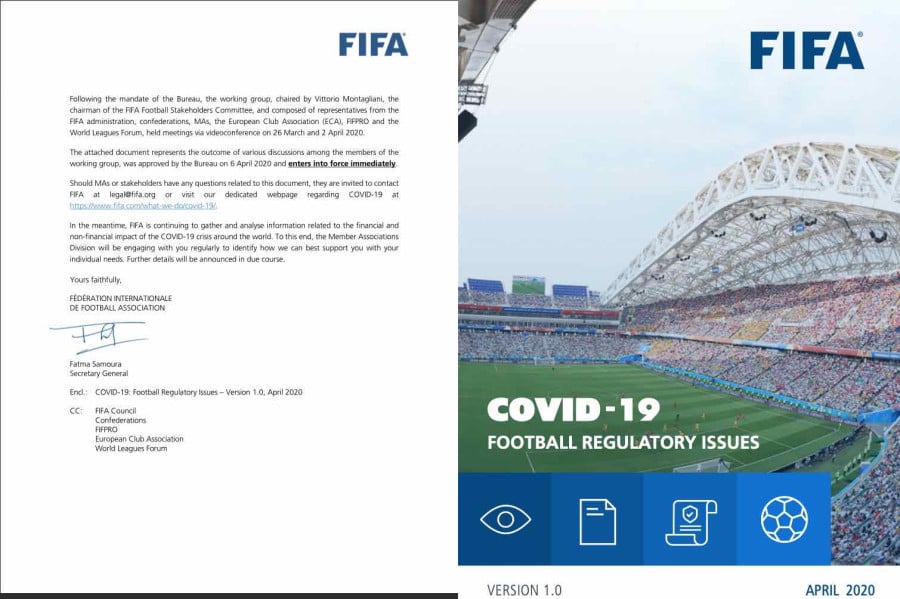 Friday, 10 April 2020 By Frans de Weger, Arne Al

This article examines the regulatory and legal issues for FIFA member associations deriving from the COVID-19 virus outbreak and provides an overview of FIFA's guiding principles[1], as detailed in FIFA Circular no. 1714. As FIFA has also declared the COVID-19 pandemic to be a force majeure event, the authors will also discuss the legal concept of force majeure in light of the published case law of the leading form in international football: the FIFA Dispute Resolution Chamber and the FIFA Players' Status Committee as well as the Court of Arbitration for Sport.

Specifically, it looks at:
Events to date
FIFA COVID-19 working group
Force majeure from FIFA DRC, FIFA PSC and CAS perspective
Contractual clauses
The core matters

Expiring agreements and new agreements
Agreements that cannot be performed as the parties originally anticipated
The appropriate timing for registration periods ('transfer windows')

Other regulatory matters
Final remarks
Already a member? Sign in
Get access to all of the expert analysis and commentary at LawInSport including articles, webinars, conference videos and podcast transcripts. Find out more here.
Related Articles
Written by

Attorney-at-law and Partner at BMDW Advocaten.
Frans has extensive experience with and is often involved in proceedings in national and international professional football, including the KNVB, FIFA's decision-making bodies and CAS. Since 2015, Frans has been appointed as CAS arbitrator on the proposal of the European Club Association (ECA). Most of the international disputes in which Frans is involved concern international football disputes, regarding disputes between players, clubs and agents, including those relating to international transfers, overdue payments, resale clauses, training fees and solidarity contributions. Frans is regularly appointed by the parties as co-arbiter, Sole Arbitrator or President by the CAS. Frans is also author of the book 'The Jurisprudence of the FIFA Dispute Resolution Chamber'.
This email address is being protected from spambots. You need JavaScript enabled to view it.
Arne is Legal Counsel at BMDW Advocaten and specialises in (inter)national dispute resolution within football, with a special focus on the collection of outstanding payments, in particular FIFA procedures for the FIFA DRC and PSC. In addition, Arne provides legal assistance with (international) transfers including contract negotiations, the drafting of transfer and representation agreements, employment contracts and termination agreements.
This email address is being protected from spambots. You need JavaScript enabled to view it.