Negotiating athlete endorsement agreements in India
Published 18 January 2017 By: Roshan Gopalakrishna, R. Seshank Shekar
The Indian sports industry and the surrounding eco-system has undergone a substantial economic transformation in the last decade and a half. This change can be largely attributed to the advent of franchise-based professional sports leagues in India, commencing from the inception of the Indian Premier League in 2008, and the increasing importance of the Indian sports market especially in cricket. Over recent years, the country has also been witness to professional leagues in various other sports such as badminton, football, kabaddi, basketball and hockey. The investment opportunities afforded by these leagues coupled with an increased interest by the Indian private sector in investing in sports that were previously not financially viable or attractive have facilitated an unprecedented level of growth in the Indian sports industry.
The availability and consumption of sports content in India has had two key effects.
First, it has resulted in Indian sports leagues as well as global sports properties, such as the English Premier League and Formula 1, becoming very popular in the country.


Second, it has prodded the Indian sports loving public to gradually watch, follow and support various sports and athletes, instead of being obsessed purely with cricket.
The increased exposure to Indian audiences of athletes from non-cricket sports because of these developments, has meant that such athletes, both Indian and foreign, have become household names in India. In some cases, the popularity of these athletes also dwarfs that of Indian cricketers, who have always been the subject of much adulation. Naturally, this is now starting to encourage Indian brands and companies to consider engaging such athletes, including foreign athletes as brand ambassadors or endorsers to promote the companies' products and services.
While Indian companies have often engaged Indian cricketers as brand ambassadors, there has recently been a growing trend to engage Indian athletes who have made a mark at in other sports. However, the athlete endorsement market in India continues to be dominated by Indian cricketers. Occasionally, Indian companies have also engaged foreign cricketers as brand endorsers, with notable examples being Chris Gayle[1] and Steve Waugh[2]. However, examples of Indian companies engaging foreign athletes from sports other than cricket are few and far between, and remain localised to current and retired legends of sport.
The first notable instance of an Indian company engaging an international athlete as a brand ambassador or endorser is that of Tiger Woods[3], who was engaged by the Hero Group, one of the world's largest two-wheeler manufacturers. Another notable instance is that of Lionel Messi[4], who was engaged in 2016 by Tata Motors as the company's global brand ambassador for a period of two years. In addition, sportspersons such as Michael Schumacher and Maria Sharapova[5] have lent their name to luxury residential projects, while legends such as Diego Maradona[6], the late Carlos Alberto Torres[7] and Zinedine Zidane[8] have made special appearances at real estate openings and trophy tours.
In this context, this article aims to serve as a guide for any non-Indian athletes that receive opportunities to enter into endorsement deals in India. Further, the article briefly discusses some of the key legal and commercial issues that have cropped up in the realm of endorsements in India from an athlete's perspective and highlights potential stumbling blocks and pitfalls that are to be avoided while exploring and entering the endorsement market.
Get access to this article and all of the expert analysis and commentary at LawInSport
Already a member?
Articles, webinars, conference videos and podcast transcripts
Related Articles
Author
Roshan is Counsel (Sports & Entertainment) at LawNK, a Bangalore based niche law practice specializing in sports, intellectual property, media and information technology laws. In addition, Roshan is also the Chief Legal Counsel at Copyright Integrity International, a world leader in the protection of digital and broadcast rights. Roshan is a graduate of the National Law School of India University, Bangalore.
This email address is being protected from spambots. You need JavaScript enabled to view it.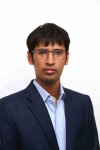 Seshank is an Associate at LawNK, a Bangalore based niche law practice specializing in sports, intellectual property, media and information technology laws.
This email address is being protected from spambots. You need JavaScript enabled to view it.