How Sky Sports Insight Day helped to explain what it takes to be a lawyer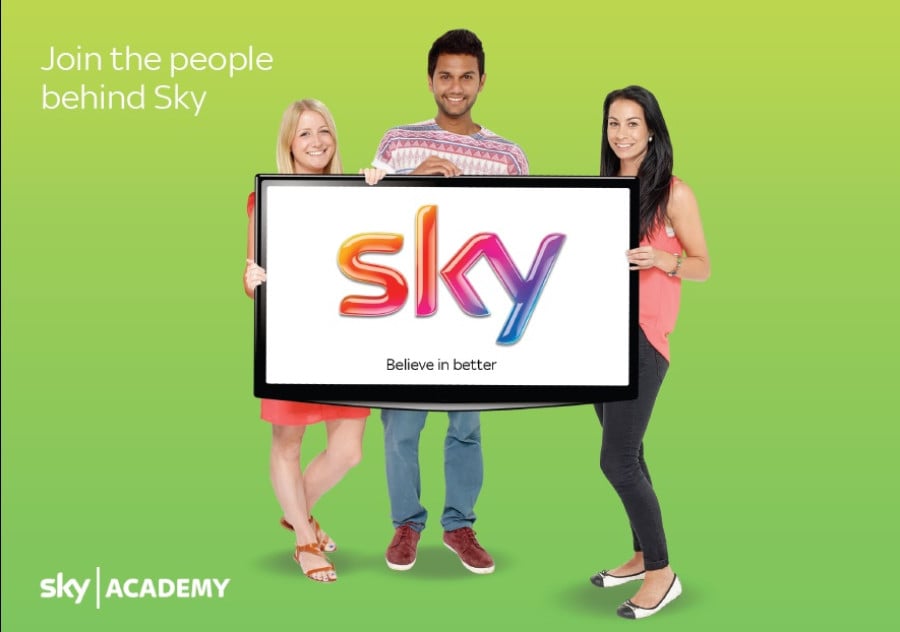 Tuesday, 12 August 2014

On the 1st August 2014, Sky Sports held one of the most innovative, inspiring and rewarding projects I have been fortunate enough to be involved with during my 16 years working in the legal profession. Sky Sports invited 40 young people between 16-22-years-of-age to take part in a Sky Sports Legal "Insight Day". The attendees were selected from the Sky Starting Out initiative in which applicants had to write a brief statement about why they would like to attend the day.

The day was the brainchild of Hussein Fahmy, Head of Legal and Commercial Affairs at Team Sky. Hussein has had an interesting route into law (more to come on this later) and it was that route and his subsequent interactions with students over the course of his career that have reaffirmed that the legal profession is not always as accessible as we would all like it to be. As a result, many of the students that he has met, together with those interns that have passed through the corridors of the Sky Sports legal team, have not always been aware or exposed to the day to day realities of qualifying and practicing as a lawyer (the great, the good and the not so good) before deciding that the law is (or is not) for them. Further, he was also conscious that with the ever-increasing benefit of students gaining work experience, there were many young people that would value the chance to have an early look behind the scenes as life as a lawyer.

Hussein voiced his concerns to his then boss, Richard Verow, now Commercial Director at Sky Sports, who challenged Hussein to do something about it. With a green light and blank canvas to work from, Hussein went away, and after discussions with his colleagues, started to plan how to implement an initiative that would target hard to reach but ambitious students on scale and open up some of the secrets of the legal profession. The hope being that the information they would gather from the initiative would go some way to help them to make informed decisions about their future careers (whether that be in the law or not).
Sky Sports Legal Insight Day
Hussein and his colleagues (see below) came up with the idea of an insight day where young people with an interest in the law could find out a bit more about what it means to be a lawyer, gain an real insight into what is involved in day to day working life whether as part of a legal in-house team or within private practice - in each case, through the real life legal/commercial problems they faced. Importantly, this was not a legal course a
bout the technical differences between a representation and warranty; it was a day focusing on how legal study is applied day-to-day.
At 9.30am 40 students ranging from GCSE through to degree level arrived at Sky Sports Studios, Osterley, and were asked to take their place in the Soccer AM studio.
To start the day Martha Jennings, Senior Future Talent Consultant, gave an interactive session explaining the Sky business. The talk provided a great introduction to the breadth of Sky's wider business. Martha provided details of the numerous apprenticeships, work experience, placements and graduate opportunities offered by Sky throughout the year, which can be found at
https://jobs.sky.com/starting-out
.
Meet the team
Following Martha's introduction Hussein provided an outline of the day itself highlighting two important points. Firstly, that applying and turning up was just the start and that the students overall engagement with the day and speakers and their willingness to question, and challenge what they would hear and see would determine what they got out of the day. Secondly, he emphasised that any successful "sports lawyer" would, first and foremost, need to be a very good lawyer – and that should be the first focus of anyone looking to practice the law in a sporting context.
Hussein described how he became Head of Legal and Commercial Affairs Team Sky after studying sport science at university, converting to law and then securing a training contract and subsequently qualifying at Herbert Smith before moving to Sky Sports. The variety of routes people have taken to get into law was something emphasised throughout the day.
Hussein's presentation was followed by those from his colleagues who all talked about their unique career paths and gave a quick overview of their main areas of work (you can read about their careers and advice they gave below):
Martin Davidson - Principal Legal Advisor;
Stephen Ridgway - Principal Legal Advisor;
Allana Smith - Senior Legal Advisor;
Marijke Reid - Senior Legal Advisor;
Kristian Gutteridge - Legal Advisor;
Tom Burrows - Sports and Media Lawyer, Sheridans. Tom provided a private practice perspective, having worked with some of the biggest brands and organisations in sport including UEFA and The FA.
After the presentations the groups were broken down into smaller working groups headed by one or more of the Sky Sports legal team or Tom Burrows to get underneath the issues that each lawyer faced.
Case studies
Each group was given a case study or workshop based on a real life scenario indicative of the work that a lawyer faces on a day-to-day basis. After the groups had worked through their case study with their lawyer; each group was tasked with presenting their case study with their workings/learnings to the rest of the students.
The case studies were created by the Sky Sports legal team and by Tom Burrows, who has experience with working with some of the leading brands and organisations in sport including UEFA and The FA. The detail of the case studies and the presentation by the facilitators were comparable to many of the continuing professional development (CPD) accredited seminars I have attended. Therefore I had my reservations about whether the groups would be able to comprehend and provide relevant solutions to some of the scenarios presented to them - which included legal issues around ticketing, broadcasting, production, licensing and sponsorship agreements.
Group presentations
After an hour and a half of intra group discussions together with support from the group leaders, the groups presented on their case study to their peers.
The presentations by the students were polished with all members of the groups participating. It was impressive to see these young people rise to the challenge; they managed to get to grips with complex legal scenarios and, in what I would consider a daunting experience, to stand up with very little preparation time and present to their peers and lawyers in the room. It was inspiring to see how well the groups performed and speaking to some of the groups afterwards it was clear they gained a lot of confidence from the experience which can only benefit them throughout their careers.
Paths into sports law
In between the presentations I had the privilege of chairing a panel discussion with Stephen Ridgway, Allana Smith and Tom Burrows. Due to my unconventional route into law, Hussein asked me to share background with the students including how I have embedded myself within the legal community (his words, not mine!) before bringing in the panellist to answer questions including how they found their way into sports law, what advice they would give to aspiring lawyers regarding training contracts applications, how students could assess and target specific firms and explaining how they saw the key differences and skills which separate and compliment the day to day life of an in-house lawyer as against their private practice peers.
Realities of working in the legal profession
All the panellists were very open about their career paths and the realities of working in in the legal profession. Some of the points raised are worthy of note to all aspiring lawyers:
Stephen worked as a Commercial Manager at IMG after leaving university which he accredits for giving helped him a good level of commercial awareness that has helped him throughout his subsequent legal career. Stephen's career is a good example that there are always opportunities to change career paths;
Allana worked as a paralegal throughout her time at university which helped her to secure a training contract and later a job at Fox Sports in Australia before moving to Sky Sports in the UK. Allana is a great example of how focused hard work can help you to be in a position to take advantages of opportunities when they arise;
Tom, as a former professional cricketer, had a unique path to becoming a sports lawyer. He studied his law degree (at night) and undertook his training contract (during the winter months)whilst continuing to play professional cricket. Tom re-emphasised the point that if you want to commit to a career in law there is no escaping the fact that it involves a lot of hard work to qualify and that it is important for aspiring lawyers to find ways of making themselves stand out from their peers (not always through a career in professional sport!);
All three explained the difference between working in-house and private practice. To paraphrase, private practice lawyers serve multiple clients (who often don't appreciated the competing pressure to complete work for other clients) whereas in-house lawyers work for one business and the "clients" are actually colleagues, which provides for a different dynamic;
The best example of what it is like to be lawyer was provided when Allana had to unexpectedly leave the stage to jump onto an urgent conference call. I am sure many lawyers will empathise with this.
At the end of session, the aspiring lawyers had the opportunity to ask questions. At the end of session the aspiring lawyers had the opportunity to ask questions and the group really engaged and took the opportunity to ask many insightful questions.
Sky Sports studio tour
After lunch, the attendees had the chance to go on a tour of the Sky campus and studios as preparations were underway for the Friday night F1 shows – all helping to bring to life the different areas a Sky Sports lawyer touches to help get a show to air.
Senior management engagement
In the final session, Andrew Middleton, Deputy General Counsel for BSKYB, gave a fascinating and heartfelt talk about his career and his time a Sky. It was great to see a member of the senior management team be so supportive and involved in such an initiative which, in my experience, is often lacking in the legal profession.
Andrew described why he enjoys his work, which was summed up nicely when he described his involvement in securing the Sky Sports F1 deal. Andrew's final thoughts were poignant:
Do something you have a passion for otherwise life will be dull; and,
In order to be successful, be polite and treat others like you would like to be treated.
Both simple but easily forgotten.
Final thoughts on the day

It was great day and wonderful to see so many young people receive the benefit of a well-planned and executed educational day. At no point was the content of the day "dumped down", which is a credit to the preparation of Hussein, the Sky Sport team and Tom Burrows as well as the attendees who worked hard and engaged throughout the day to make the most of the opportunity.
Best of all the attendees came away with an understanding of what is to be a lawyer and are now better prepared to make informed decisions about their future careers.
Here is what the aspiring lawyers thought of the day:
Thanks @SkyStartingOut for the great #LegalInsightDay and to @GoThinkBig for providing the opportunity

— Oli (@Oli_Timmis) August 1, 2014
A Massive thank you to @SkyStartingOut for the #LegalInsightDay ,excellent facilities and a great team all alongside a very helpful day!#sky

— Toby Bishop (@Toby_Bishop97) August 1, 2014
Massive thanks to @SkyStartingOut for their Sky Sports Legal insight day today, great day and highly recommended

— Jason Driver (@Jdriver2) August 1, 2014
Big thanks to @SkyStartingOut @SeanLawInSport for a great day giving insight into Sports Law.

— Chris O (@_ChrisOsagie) August 1, 2014
Had a great day at the @SkySports #LegalInsightDay, I would definitely recommend it. Thank you @SkyStartingOut and @GoThinkBig

— Priscilla O (@PriscillaEO) August 1, 2014
See also the blog from @PriscillaEO ab
out her experience of the day:
Career paths and advice from the experts
Martin Davidson – Principal Legal Advisor, Sky Business & Now TV
Martin studied science at A-levels, law at Cambridge and trained and qualified as a solicitor at Herbert Smith. Martin used to work for Sky Sports and has recently moved across to work on Now TV. Martin explained the importance of sports rights to Sky's business and his work in ensuring Sky's copyright is protected in commercial premises through legal action against pubs misusing Sky's programming.
Martin decided to pursue a career in law after watching the movie 'A Few Good Men' which he admits was not the best of reasons to decide to become a lawyer. Martin enjoys working in a team. His work mainly focuses on commercial contracts, advisory work (interpreting customer contracts), creating legal strategies to enforce Sky's intellectual property, particularly in pubs and is on the Senior Leadership teams of both Sky Business and Now TV.
Martin emphasised the importance of technical skills in his role as well as broader business knowledge as much of his advice is given in the context of ensuring important business goals are met. Martin talks about the importance of building trust and collaborative relationships with his business colleagues. He also enjoys the control over his day and being able to have a better work life balance compared to some of his priv
ate practice lawyer counterparts and friends who work in private equity.
Martin advised aspiring lawyers looking to move into in-house roles to look at the values of the company to ensure it matches with the individual otherwise there is a risk that this will create tension. He advised the aspiring lawyers to think carefully about what is important to them to ensure they get what they want out of their career.
To be successful Martin believes aspiring lawyers need a brilliant understanding of the law to enable them to exercise good judgment, excellent communication skills and common sense.
Kristian Gutteridge - Legal Advisor, Sky Sports
Kristian works with Sky Tickets which has been helped by having good relationship with rights holders. Kristian discussed how Sky Tickets was created. His work involves writing contracts which include terms regarding ticket pricing and ticket commission. Role developed into advisory work and marketing (for example, use of images and terms and conditions).
Stephen Ridgway - Principal Legal Advisor, Sky Sports
Stephen joined Sky Sports in March 2013 after 7 years of working in private practice at the law firm Dentons with a particularly focus on sports media rights and sponsorship. Previous to this, Stephen had worked for 4 years at the sports marketing agency IMG. Stephen enjoys the opportunity within Sky Sports legal team of being involved in high profile sports rights deal within a rapidly changing media environment. In terms of advice to those interested in sports law, he stresses the importance of enjoying and being interested in the law first. While we work within the sports and media sector, the underlying legal skills (drafting, attention to detail, analysing and advising on risk) are the same as those needed by all lawyers.
Allana Smith - Senior Legal Advisor, Sky Sports
Allana worked for Fox Sports for 3.5 years in Australia before joining Sky. The thing that Allana enjoys most about her job is having the opportunity to work with creative people that frequently inspires her.
Marijke Reid - Senior Legal Advisor, Sky Sports
Marijke has worked for Sky for 15 years and is responsible for the legal support for all of the technology deals for Broadcast Services (operations and platforms for satellites and IP services and asset management systems). Sky Productions Services who put all programming together (e.g. insurance and replacement of burnt equipment, editing suites etc.), and Sports Operations, including outside broadcast services (e.g. in stadia).
Marijke enjoys the being part of team and the hunger the business possess to stay at the front of technology whether moving to HD, 3D or 4K. The constant innovation keeps the role challenging and exciting all the time. For example the Monday Night Football show's use of big screen and analytics to increase the interactions with the presenters and guests.
Tom Burrows, Sports and Media Lawyer, Sheridans
Tom was a professional cricketer for 6 years at Hampshire, who combined his legal study and training with his cricket career. Once he finished playing cricket, it was important for him to continue to be involved in the sports sector and therefore he completed a post-graduate certificate in sports law (through De Montfort University and the British Association for Sport and Law) with a view to becoming a sports lawyer.
Tom talked about the skills from his cricket career that benefitted his work as a sports lawyer, such as an in-depth understanding of the sports market and an ability to relate to the needs of athletes.
He described his work at Sheridans, a leading sport, media and entertainment boutique law firm, who advise clients across the those sectors including Paul McCartney, Deadmau5, The Football Association, BskyB, FIFA, Team Sky, the Rugby Football Union and England Netball.
Tom advises clients on all areas of commercial matters related to the sports industry, with a particular focus on broadcasting rights, major sports events (staging and bidding), sponsorship and the creation, exploitation and enforcement of commercial programmes. He also advises governing bodies on regulatory and governance issues.