China sports law update: January – March 2019
Published 28 March 2019 By: Guo Cai
Here are the latest stories in China's sports law market for the first quarter of 2019.
Get access to this article and all of the expert analysis and commentary at LawInSport
Already a member?
Articles, webinars, conference videos and podcast transcripts
Related Articles
Author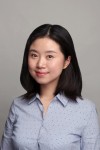 Attorney, Jin Mao Law Firm
Ms. Guo Cai oversees the LexVeritas Sports and International Law Group, Jin Mao Law Firm (People's Republic of China), the first Chinese law firm to have a practice group dedicated to the sports industry. Ms. Cai graduated from Harvard Law School and China University of Political Science and Law. She also held an LLM in Human Rights (distinction) from the University of Hong Kong. Admitted to practice in China and the US (New York), Ms. Cai specialises in international dispute resolution and sports law, growing with the Chinese sports industry and connecting international best practice with sports in China.
蔡果律师是金茂律师事务所(中国)体育产业与国际法组的负责人。 金茂律师事务所是首家投入体育产业并专设服务组的中国律师事务所。蔡果律师毕业于哈佛法学院和中国政法大学,并以第一名获得香港大学人权法硕士学位。蔡果律师具备中华人民共和国与美国纽约州执业资格,专攻国际争议解决与体育法,致力结合国际最佳标准,与中国体育产业共同成长。
This email address is being protected from spambots. You need JavaScript enabled to view it.