Civil liability for sports injuries and why courts compete with arbitration in Belgium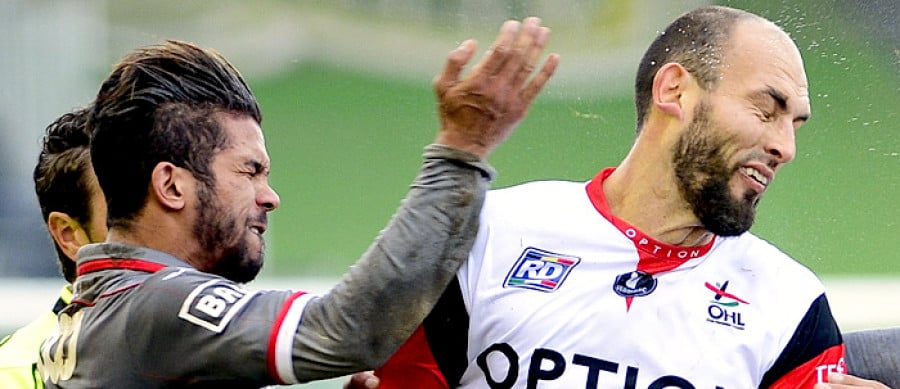 Tuesday, 09 September 2014 By Sven Demeulemeester, Grégory Ernes

In this article, Sven Demeulemeester and Grégory Ernes use the recent case of Standard Liège player, Medhi Carcela, to explore the rights of sportsmen and their clubs to pursue an action in the Courts for injuries caused by competitors, before analysing the impact that the arbitration clauses often found in sports governing bodies' regulations may have on such rights.
Civil law liability for sports injuries in Belgium
In Belgium, although a sportsman is deemed to accept the normal risks linked to the exercise of his sport, he can claim damages for injuries inflicted on him by another player, to the extent that the perpetrator failed to meet the standard of general due diligence.1 The action of the player causing the injury is measured against the behaviour that would have been displayed by another reasonable sportsman placed under the same conditions. Both the injured player and his club are entitled to claim damages, and both the perpetrator and his club can be held responsible. However, arbitration clauses, which are often found in sports governing bodies' regulations and bye-laws, may in some instances hinder the ability of a sportsman to bring a tortious liability case before a civil court. As we shall see, though, the validity of such arbitration clauses is subject to some debate.
Horror tackle: the case of Carcela and Ruytinx
On 8 December 2013, during a Belgian Pro League football match, Mehdi Carcela, a Standard Liège player, was brutally tackled and injured by an opponent, Bjorn Ruytinx of OH Leuven.2 Before the incident took place, Rutyinx had allegedly verbally abused and threatened Carcela by saying that he would "put him in the hospital". Immediately after the incident, Ruytinx laughed and appeared to then use his knee to strike Carcela, who remained lying on the ground, in the face. In retaliation, Carcela slapped Ruytinx in the face. The match referee gave B. Ruytinx a yellow card, which all commentators agreed was a light punishment. After the match, B. Ruytinx himself declared that he had deserved a red card. M. Carcela, meanwhile, was shown the red card for having slapped his opponent in the face.
M. Carcela's ankle injury was severe; it was announced afterwards that he would be unable to play for three months.
The claim for damages in the courts
In January 2014, Carcela and Standard Liège jointly lodged civil proceedings claiming compensation for the damage caused to them arising out of the incident. The action was bought against both Ruytinx and his club, OH Leuven.
Under Belgian law, Ruytinx's on-field behavior towards his opponent, Carcela, is governed by the equivalent of the law of tort, namely a legally established duty of care between the two parties, existing without the need for a direct contractual relationship.
To test whether Ruytinx actions breached the duty of care he owed to Carcela, the civil courts were asked to determine whether or not Ruytinx displayed the same level of behaviour as a reasonable sportsman placed under the same conditions would display.
Although compliance with sporting rules – particularly FIFA's match rules – can have an influence on determining whether or not a football player's behaviour constitutes a breach of duty,3 it is not a determinative criterion.4 Furthermore, it is not necessary for the Court to consider whether or not the player committed the fault intentionally. A breach of the standard of general due diligence is sufficient (i.e. reckless or thoughtless actions would suffice).5
Belgium's theory of risk acceptance
However, Belgian doctrine has developed a particular concept for such matters called the "Theory of Risk Acceptance", which states that when participating in a game, a player accepts the risk that he may be injured as a result.
Having been tested on numerous occasions before the courts, this concept does not however seem to raise the bar for triggering liability when compared to non-sporting situations. Like any other individual, a sportsman must display the same level of diligent behaviour towards his competitors as any other reasonable sportsman placed in the same situation would do.6
Accordingly, by practicing a sport, a sportsman only accepts the normal risks linked to that sport, including the normal risks of injury;7 however, importantly, he does not accept being subject to 'horror' tackle even if it that tackle is reckless not intentional. Belgian case law seems to diverge on this point from case law in other jurisdictions. For example, in France the equivalent of the Theory of Risk Acceptance in sport by the victim of a potentially civil wrong has a lower standard of care, and requires evidence of a willful action to be proved.8
Ultimately, the case did not reach trial (see below). However, based on the background of the case and the facts presented to the court, both Carcela and Standard Liège had, in the view of these authors, a reasonable chance of successfully obtaining damages before a civil court.
Had the claim succeeded, it is also interesting to note that OH Leuven - as Ruytinx's employer - would likely have been held jointly liable for the damages resulting from the fault committed by their employee in the course of his employment.9 Under Belgian Law, there is a presumption that the employer is jointly liable, even if he did not commit any fault.10
Arbitration and the rules of the Pro League
In reality, it did not come to that, as immediately after the claim was filed with the Liège court, a second dispute arose.
In Belgium, as in most countries, a governing association equivalent to the Premier League, called the Pro League, unites the top-flight football clubs. The Pro League's by-laws contain a somewhat peculiarly worded arbitration clause imposing the obligation upon member clubs to:
"(…) accept without reservations the obligation to settle every conflict that could rise between the members and/or following its membership, as well as every conflict that could rise between a member and the association, both for information purposes and on an exclusive basis, by an arbitration tribunal, constituted of three arbitrators with the Belgian Court of Arbitration for Sport." 11
The Pro League, or at least a number of its member clubs, feared that bringing a case like Carcela's before the civil courts would be negative for football as it could lead to an avalanche of court cases concerning injuries on the pitch.
What they perceived as a violation of the by-laws – i.e. commencing legal proceedings before a civil court against another member club of the association – even led to a proposal to exclude Standard Liège from the Pro League's General Assembly. Such an exclusion from the Belgium's top-flight league would have had dramatic consequences for Liège; at the time they occupied the top spot in the league and so notable effects of exclusion would have included the loss of potential broadcasting rights' revenues and exclusion from participation in the following season's UEFA Champions League.
Standard Liège for its part considered that exclusion as a sanction would be unlawful, as it would constitute a violation of multiple fundamental rights guaranteed at both the Belgian and the international level, such as the denial of access to justice, the (negative) freedom of association and freedom of competition.
Already a member? Sign in
Get access to all of the expert analysis and commentary at LawInSport including articles, webinars, conference videos and podcast transcripts. Find out more here.
Related Articles
Written by
Sven Demeulemeester is partner with ALTIUS and founding partner of ATFIELD. Sven is a member of the International Football Association (AIAF) and he is also the former director of a professional football club. Sven is ranked in Chambers, praised by Legal500 for his expertise in sports law and recognized as a Global Leader in Sports by Who's Who Legal.
T +32 2 426 14 14
Follow ATFIELD on Twitter (@ATFIELD_sport)
This email address is being protected from spambots. You need JavaScript enabled to view it.
Grégory Ernes is senior associate in ALTIUS' Sports Law department. He focuses on all aspects of sports law. Grégory is also member of l'Association Internationale des Avocats du Football and arbitrator of the International Judo Federation.
T +32 426 14 14
Follow the ALTIUS sports law practice on Twitter (@ALTib_Sportslaw)
This email address is being protected from spambots. You need JavaScript enabled to view it.