Football's International Loan regulations: the 'Wild West'?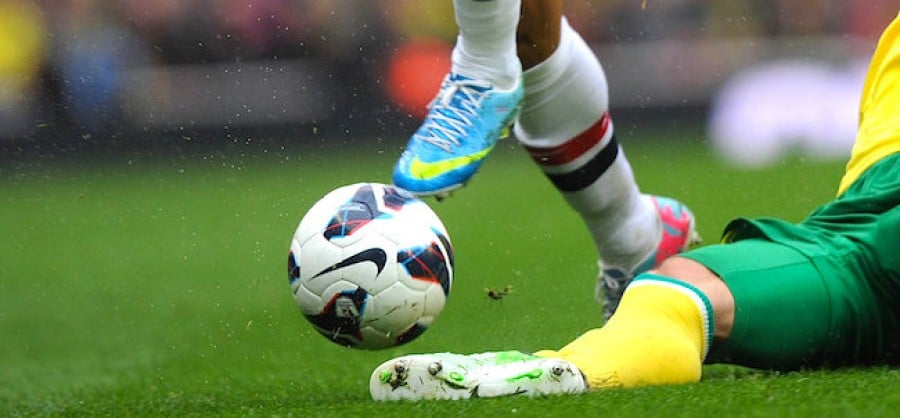 Tuesday, 10 February 2015 By Barry Lysaght

The international loan system has been described in some quarters as "the Wild West of football" with claims that clubs are taking advantage of "non-existent rules" raising fears of harm both to players' careers and the integrity of the transfer market as a whole.1

There can be little doubt that the loan transfer is in vogue. The lucrative transfers of high-profile stars such as Radamel Falcao, Alvaro Negredo and Fernando Torres during the summer transfer window of 2014 – all on loan deals – suggest that big money transfers which would previously have been done as permanent deals are now taking the form of temporary arrangements. Indeed, a glance at the statistics shows that larger amounts are being spent on loan transfer fees worldwide than ever before, from USD $185m in 2011 to USD $475m in 2014, while the rate of players engaged on loan has remained level at an average of 13% of all transfers.2

This exponential increase in the value of international loan transfers raises important questions about the causes and consequences of this trend.

Some commentators point to the introduction by UEFA of Financial Fair Play ("FFP") as the catalyst for the surge, speculating that more European clubs (the key drivers of global transfer trends) now opt to structure de-facto transfers as designated 'loans' for the purpose of managing their cash flow. It has been suggested that doing so allows the clubs involved to fall within acceptable FFP spending limits by timing their profits and losses across the 3 year period of assessment.3

Others have studied the transfer activities of clubs such as Chelsea FC, which is reported to have 27 of its players out on loan at the time of writing, and suggest that loans represent an innovative new income stream.4 By sending out young players on loan, the argument runs, clubs such as Chelsea are able to reduce their financial exposure (through agreements with the engaging club to either share or take over the payment of the player's salary entirely, as well as paying a 'loan transfer fee' to Chelsea), while the values of their players mature through the increased game time they receive out on loan. Similarly, the prolific loan activity of Watford FC attracted media attention after the Hornets were reported to have brought in no less than ten players from its sister clubs Udinese, Italy and Granada, Spain on international loan during the 2012-2013 season.5

Others still take the pessimistic view expressed in the opening paragraph - namely that loans are used and abused by clubs to exploit "non-existent governance" and a lack of proper regulation at both national and international levels.

This article seeks to address this final point by illustrating the multiple regulations and technical safeguards implemented by FIFA to monitor and govern the international transfer of professional players on loan. The author is Integrity and Compliance Counsel, a member of the Integrity and Compliance Department at FIFA TMS.
FIFA TMS: a new departure
International transfers (including loans) of professional footballers are processed through the FIFA International Transfer Matching System (ITMS)6 in accordance with the FIFA Regulations on the Status and Transfer of Players (RSTP)7 – a ground-breaking technological and regulatory development that has revolutionised how such transfers are done.
In 2007, the 57th FIFA congress voted to create the ITMS online system for male 11 a-side international football transfers as one of the recommendations of the FIFA task force 'For the Good of the Game.' The objectives were to increase integrity and transparency in the market by increasing data available to football authorities on every transaction and to enforce rules on the protection of minors. In October 2010, the regulations relating to the use of ITMS were included in annexe 3 of the RSTP, making ITMS a mandatory step for all international transfers (both temporary (such as loans) and permanent) of professional male footballers through a secure, online and real-time system.8
A transfer by any other name…
The primary point to note when considering the FIFA Regulations is that loans are regulated in exactly the same way as permanent transfers and so must be processed through ITMS.
Art. 10.1 of the RSTP, for example, confirms that a professional may be loaned to another club on the basis of a written agreement between him and the clubs concerned, and that "(a)ny such loan is subject to the same rules as apply to the transfer of players, including the provisions on training compensation and the solidarity mechanism." This requirement is explicitly reinforced by art. 8.3.1, annexe 3, which confirms that "(t)he rules set out above (i.e. those rules contained in the preceding articles of annexe 3, specifically art. 4.2 and art. 8.2) also apply to the loan of a professional player from a club affiliated to one association to a club affiliated to another association, as well as to his return from loan to his original club, if applicable".
Furthermore, in contrast to permanent deals (where both amateurs and professionals may be transferred), only professional players can be transferred on a loan basis.9 The distinction between amateur and professional is set out at art. 2.2. This restriction of loans to professional players also means that the contracting parties must fulfil their obligations under art. 1.5, annexe 3, which states that the use of ITMS is a mandatory step for all international transfers of professional male players within the scope of eleven-a-side football. Loans, then, are for professionals – and the international transfer of professionals must be done through ITMS.
The legal implications for clubs seeking to engage a player internationally on loan, then, are clear. Art. 4.2 of annexe 3, sets out the compulsory information which the contracting clubs must disclose. These include:
contractual details (e.g. indication that the transfer is on a loan basis, start and end dates of the loan agreement, employment contract start and end dates, player's total fixed remuneration including full details of whether one or both clubs have agreed to contribute to the player's salary during the loan);
personal data (e.g. player name, nationality, date of birth); and
financial information (e.g. loan transfer fee, if any, including full details of any instalments; conditional payments; solidarity contribution; and training compensation).
Clubs are further obliged under Art. 4.3, annexe 3 to upload certain mandatory documents to support this information – listed under Art. 8.2.1, annexe 3 as the loan agreement, employment contract and a passport or other proof of identity, nationality and birth date. Once this is confirmed in ITMS, the releasing Association is requested to confirm the player's details against their own registration records, to verify that he was in fact registered with them (Art. 5.2.1, annexe 3).
The numerous obligations on both clubs and associations are aimed at ensuring that international loan transfers are subject to the same high standards of transparency and accountability as permanent transfers.
Already a member? Sign in
Get access to all of the expert analysis and commentary at LawInSport including articles, webinars, conference videos and podcast transcripts. Find out more here.
Related Articles
Written by
Barry Lysaght is Integrity and Compliance Counsel for FIFA TMS GmbH.
Admitted to the Roll of Solicitors of Ireland, Barry also holds qualifications in Sports Law and European Human Rights Law. Barry's previous professional experience includes sports governance, regulatory and disciplinary matters, litigation and refugee and asylum seeker law.
This email address is being protected from spambots. You need JavaScript enabled to view it.