A review of the legal & commercial issues of ground sharing in the Premier League & Premiership Rugby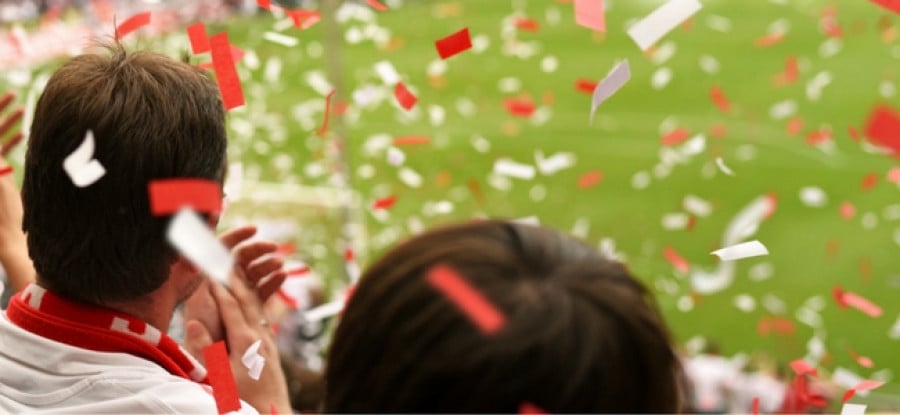 Monday, 05 September 2016 By Tom Cripps

The first part of this article ("Part 1")1 considered the regulatory conditions for assessing and approving applications to ground share by clubs in the Premier League (EPL) and Rugby Premiership (ERP). Notwithstanding League approval, prospective parties must also negotiate the terms of any such ground sharing agreement between themselves. This second installation will look at the legal and commercial considerations for clubs during their negotiations. It is intended only to introduce the basic points and will not provide a detailed legal analysis of each distinct area of law.

In writing this article, the author had the opportunity to meet with Nigel Wray, Owner and Chairman of the ERP champions Saracens RFC. Wray orchestrated the club's move from Watford FC's Vicarage Road, after a 15-year ground share, to their own Allianz Park, Barnet. Wray is uniquely placed to understand the issues around ground sharing and provided valuable insight. The author also consulted a number of ground sharing agreements and will refer to some example clauses.
LEGAL FORM OF AGREEMENT
There is no prescribed form of ground sharing agreement. As discussed in Part 1, such agreements are required to be legally enforceable. In basic contract law, to be legally enforceable an agreement should demonstrate that an offer was made on clear terms that were accepted, in return for some consideration and with the intention of creating a legally binding relationship. Land Law also requires that contracts for land be in writing and meet certain requirements in order to be valid (see for example section 2 of the Law of Property (Miscellaneous Provisions) Act 1989).
Legally enforceable agreements for the use of real property usually take the form of either a lease or licence. The crucial difference between the two is that a lease gives the lessee, or tenant, exclusive possession, thus creating an interest in the property. A licence does not give the occupier exclusive possession or the right to exclude third parties. It merely grants the guest team certain rights to access and use the property.
What the agreement is labelled on its face is not determinative of its status. Courts will look at substance as well as form. Given that when ground sharing, the home team will continue to play its home fixtures at the stadium, any contract for occupation will likely be a licence, sometimes also known as a concession.
Licences have advantages and disadvantages for both parties. They do not fall within the protection of the Landlord and Tenant Act 1954, which confers rights on business tenants to remain on the property after the expiry of the contract. This gives licensees less security and licensors greater flexibility. However, licences do not attract Stamp Duty Land Tax and licensees are typically not obliged to pay business rates.
Ground sharing agreements will usually be made between the two sharing clubs; the owner and/or primary occupier of the stadium (whether freeholder or leaseholder) and the guest club. For example, the Ricoh Arena is owned by Wasps RFC as freeholder, who grant a licence for its use to Coventry City FC. This will generally also be the case where the primary occupier is not the freeholder but owns a long leasehold.
Multipurpose or third-party owned stadia (i.e. those not owned by the primary occupier) will have more complex arrangements. In such circumstances, the third party owners will grant a licence to each occupier. For example, West Ham's licence for use of the Olympic Stadium is made with the stadium's long leasehold owner, E20 Stadium Limited. Numerous other sporting clubs and bodies will also enter licences for use with E20 to which West Ham will not be a party, but provisions should be included within each to take account of the other users.
In general terms, Courts are less willing to interfere with the terms of a licence than that of a lease. It is therefore of paramount importance that the parties negotiate carefully to ensure they achieve a beneficial deal, which clearly sets out all relevant terms. The following legal and commercial points are some of the key considerations.
LEGAL CONSIDERATIONS
Term/Termination
It is crucial for both parties that the length of the term of the licence is set out clearly within it, so as to avoid any confusion as to when it expires. The clubs are then theoretically bound to the agreement for the length of that term, subject to any termination provisions. In light of rule K.3 of the EPL Handbook and Article 2, Clause G2 of the ERP's MSC, ground sharing agreements must not expire earlier than the end of the current season and the relevant provision(s) in the licence should reflect this.
As discussed above, licences do not create an interest in the property for the licensee. Consequently, they confer less security on the parties during the term as they are easier to terminate than a lease. Typically, a Lease can only be brought to an end by the expiry of its term, the operation of a break clause (if included), or by forfeiture for breaches of covenant. Even then, courts and the law are highly protective of lessees and depending on the circumstances, readily willing to intervene and reinstate a tenant.
With licences, it is a question of construction of the agreement that will determine how and when a licence can be terminated by either party. In the absence of a specific notice period set out in a termination provision, courts will generally only require reasonable notice to have been given2.
When deciding what constitutes reasonable notice, courts will consider context and the overall factual matrix3. For example, recalling Part 1, a key objective of the Leagues' regulations is to provide scheduling certainty to League and broadcasters; the courts may consider a club's ability to meet this objective. However, for peace of mind and to avoid falling foul of League regulations, clubs would be advised to negotiate for an express provision within the licence, providing for adequate notice of termination. Licensors may wish to reserve the right to terminate immediately for the most serious of breaches.
Planning/User
Already a member? Sign in
Get access to all of the expert analysis and commentary at LawInSport including articles, webinars, conference videos and podcast transcripts. Find out more here.
Related Articles
Written by
Tom is a paralegal who most recently worked in property litigation at Wedlake Bell, assisting on a broad range of matters across the department. He previously spent six months in commercial property and prior to that worked in international litigation.
He is a University College London LLM graduate.
Tom has a passion for sport (particularly tennis and American football) and the legal issues within sport.
This email address is being protected from spambots. You need JavaScript enabled to view it.