How the UK courts assess future losses of earnings for professional athletes in claims for career-ending injuries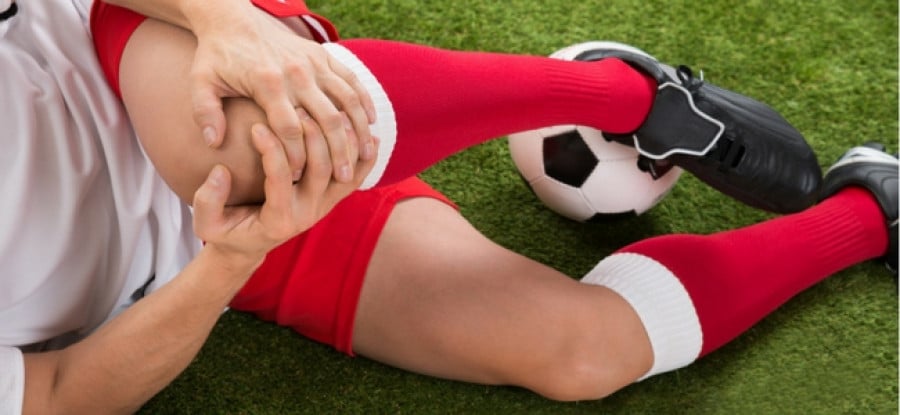 Friday, 11 October 2019 By Harry Trusted, Patrick Tomison

Excellent health is the key to success in professional sport. If an injury or accident that is not the athlete's fault ends a promising career, how will the Court assess the losses of earnings? This article considers that question in relation to the particular issues relating to claims often brought for young athletes whose future may be difficult to determine.

Even before liability is resolved, either side may and usually will make offers to settle the case, which may well have costs consequences.1 Additionally, the case and costs management will partly depend on the likely level of damages. So, the possible value of the case will be in the athlete's mind (and the lawyer's mind) from the beginning.

This article examines three specific possible heads of loss:
losses of future earnings as a professional athlete;

losses of earnings after retirement from sport; and

loss of 'congenial employment', which means the loss attributable to losing the ability to pursue an enjoyable and fulfilling profession.
The article contains a worked example of how the Court might deal with the evidence, together with a set of calculations at the Appendix.
Already a member? Sign in
Get access to all of the expert analysis and commentary at LawInSport including articles, webinars, conference videos and podcast transcripts. Find out more here.
Related Articles
Written by

Barrister, Outer Temple Chambers
Harry Trusted is a first class trial advocate and negotiator, dealing with clinical negligence and personal injury claims. He is regularly instructed on behalf of claimants and defendants by specialist solicitors in high value claims.
He was counsel for the successful claimant in Downing v Peterborough NHS Trust [2014] EWHC 4216 which established the benefits of making a successful claimant's Part 36 offer. He also appeared in Stucken v East Kent Hospitals Trust [2016] EWHC 1047 which was concerned with allegations of clinical negligence arising from ophthalmic surgery.
In 2017 and 2018, he settled claims with an aggregate value in excess of £150 million. Harry frequently leads and is led by others – see for example Rupasinghe v West Hertfordshire NHS Trust [2016] EWHC 2848.
For many years, Harry has been a top-rated barrister in the Legal 500 and Chambers UK; please see the Testimonials section.
Harry is a founder editor of Facts and Figures which has been published annually since 1996 and is the standard book used by advocates and judges dealing with substantial injury claims. He has also contributed to the forthcoming new edition of "Cross Border Claims" by Sarah Crowther QC.
Other publications, including numerous articles. In December 2018, the Journal of Personal Injury Law will publish Harry's account of the first successful Lariam claim brought against the Ministry of Defence which settled at the end of 2017. Harry has also given Webinar broadcasts in association with providers MBL (Management, Business, Law). These deal with a wide variety of topics including brain injury, perinatal birth claims and calculation of losses arising from catastrophic injury.
This email address is being protected from spambots. You need JavaScript enabled to view it.

Barrister, Outer Temple Chambers
Patrick Tomison joined Chambers in September 2019 upon successful completion of his pupillage. During pupillage, Patrick gained experience across the core practice areas of chambers, including pensions and commercial, employment, clinical negligence and personal injury, and public law.
Prior to commencing pupillage, Patrick worked in the Court of Appeal as the judicial assistant to Sir Ernest Ryder, the Senior President of Tribunals. While at the Court of Appeal, Patrick worked on cases involving, among other things, employment law, public law, immigration law, clinical negligence and commercial law. Patrick has also worked as a research assistant for the Law Commission in the public law team.
Patrick studied Law with German Law at Oxford University (2010-2014) where he received a First. After the completion of his studies, he worked as a paralegal for the Payment Systems Regulator where he developed interest and experience in financial regulation. He then worked as a research assistant at the Law Commission from 2015 to 2016. Patrick was based in the public law team and worked on the Mental Capacity and Deprivation of Liberty project.
Patrick completed the Bar Professional Training Course at BPP London. He was awarded scholarships by both Gray's Inn and BPP to complete the BPTC and was called to the Bar by Gray's Inn in 2018.
Patrick is committed to pro bono representation. He has volunteered with the Citizens Advice Bureau in Whitechapel and he is a current volunteer with the Free Representation Unit, where he has represented clients with cases in the employment tribunal and the social security tribunal. Patrick continues to be involved with the FRU as Secretary of the Management Committee.
This email address is being protected from spambots. You need JavaScript enabled to view it.