Key points from the Report of the Review of Australia's Sports Integrity Arrangements
Published 09 November 2018 By: Cassandra Heilbronn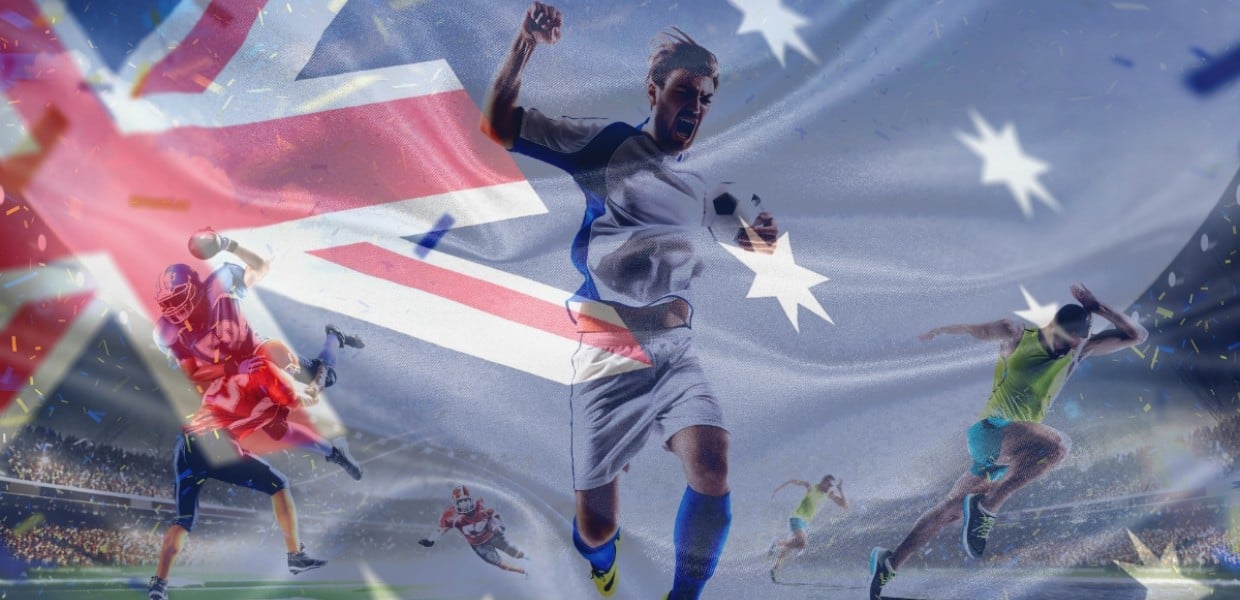 In August 2018, the Report of the Review of Australia's Sports Integrity Arrangements1 (Report) was released by the Review Panel of the Hon James Wood AO QC, who was supported by Mr David Howman and Mr Ray Murrihy. The Report was requested as part of the Australian Government's efforts to develop its Sport 2030 – National Sport Plan2. The National Sport Plan was developed after the Australian Government took on board comments from the Australian community on what it wanted the sporting landscape to look like. The National Sport Plan focuses on "four pillars" – participation, performance, integrity and industry. This Review was called to address the integrity pillar given the 'fundamental role' that integrity plays in ensuring public confidence in sports.
As recorded by the Review Panel, Australia's integrity environment 'compares favourably with many countries' and many in the industry may say that Australia has been a leader in the field. However, in recent years, Australia has seen an increase in integrity issues, which have been widely reported and commented on in mainstream media. These matters include the Cricket Australia sandpaper incident (mentioned further below), the banning of 34 players from the Essendon Football Club following the doping incident (which resulted in Federal Court proceedings, Court of Arbitration for Sport proceedings and a subsequent and unsuccessful appeal3) and the allegations regarding bullying and other cultural issues at the Australian Olympic Committee4.
Operating under a Terms of Reference5, the Review Panel considered the current national and international sports integrity environments and threats6, took submissions from key stakeholder and engaged in consultation7. The Report made 52 recommendations in the following areas:
manipulation of sporting competitions;
anti-doping;
management of integrity matters.
This article provides a highlight of key recommendations and concludes with discussion points for consideration by those in the sports industry.
What is sports integrity and why does it matter?
The Review Panel accepted the definition of "sports integrity" as outlined by Australia's National Sports Integrity Unit (NISU) as it "purposely involve[d] a multifaceted concept that is capable of capturing the full range of corrupt activity within sport". NISU defines "sports integrity" as:
The manifestation of the ethics and values which promote community confidence in sports including:
fair and honest performances and outcomes, unaffected by illegitimate enhancement or external interests;

positive conduct by athletes, administrators, officials, supporters and other stakeholders, on and off the sporting arena, which enhances the reputation and standing of the sporting contest and sport overall.8
The Report acknowledged the "passionate sports journalism" in Australia and that integrity issues attracted widespread media attention, which has led to questioning of the "adequacy of existing safeguards" in Australian sport. In discussing why integrity matters in sports, the Review Panel concluded that that purpose of the Report was to resolve issues and have a "more coordinated, consistent and optimal outcome", with integrity issues, in order to "preserve Australia's reputation as a leader" in the field.9
Recent events in Australian sport, including Cricket Australia and the "sandpaper incident" which addressed in the newly released Australian Cricket: A Matter of Balance Report10 that considers the question of "winning", highlight the need to ensure that the public has confidence in the integrity of Australian sports. The Report and its recommendations attempt to do just that.
Manipulation of sporting competitions11
The Sports Integrity Threat Assessment Methodology (SITAM), which is based on ratings of 22 NSOs, was developed by NISU in cooperation with ASIC to gain a greater understanding of threats and vulnerabilities in Australian sports. The SITAM overall ratings identified potential targets of off-shore sophisticated match-fixing syndicates and high level organise criminal involvement as being a "high threat" in its overall ratings threat assessment12. The chapters in the Report relating to the manipulation of sports competitions reflect the identified high threat by providing recommendations to combat the manipulation that occurs and prevent it in the future.
The Report commented that given Australia's proximity to Asia, wagering on Australia's sports is "convenient" and in turn has created a low-risk, high profit environment for match-fixing, or more broadly, of manipulation of the sports market. Continuing on from the discussions throughout this year's LawInSport Annual Conference, the "sub-elite" market is proving to be attractive for those looking to manipulate the market because it has less monitoring and visibility and allows for organised crime to engage in money laundering.
Australia's current betting system forbids online in-play betting for the Australian market, but is legal if carried out through physical wagering outlets or via telephone. As outlined in the Report, Australians are able to access online betting through Wagering Service Providers (WSPs) offered unlawfully by offshore operators. The appeal to Australians to bet offshore includes not only the in-play bets, but anonymity and placement or collection methods that can avoid detection by regulatory and law-enforcement agencies.
The Report recommends that a National Platform is established for the regulation of sports wagering in order to provide centralised fraud detection and a stronger international connectivity. It is intended that the National Platform would expand the work of the Sports Betting Integrity Unit (SBIU), with the National Platform to have powers and capabilities required to address threats of match-fixing as outlined, and required, in Article 13 of the 2014 Council of Europe Convention on the Manipulation of Sports Competition (Macolin Convention). As Australia is not a signatory to the Macolin Convention, the Report recommends that it does become a party. A further recommendation, discussed below, is the creation of the National Sports Integrity Commission (NSIC). It is proposed that if the NSIC is established, that the responsibilities of the National Platform be included under its remit. The recommendation for the National Platform comes whether or not Australia becomes a party to the Macolin Convention, and if necessary, prior to the NSIC being created.
The establishment of the Australian Sports Wagering Scheme13 (ASWS) has been recommended, with the administration to vest with the NSIC. The Report anticipates that the ASWS would have provisions for the assessment and declaration of National Sporting Organisations (referred to as NSOs in Australia) as Sports Controlling Bodies (SCBs) (which would confer eligibility for product fees), assessment and declaration of betting providers as Sports WSPs (SWSPs) who then have the authority to offer markets on Australian Sports. The SCB recognition from the National Platform would involve an assessment of the sufficiency of the NSOs integrity policies and procedures. The SCB recognition, it is recommended, would be a prerequisite for government funding and recognition.
Entities declared as SWSPs would be required to participate in the Suspicious Activity Alert System (SAAS), which is intended to enable real-time receipt and dissemination of alerts and allow timely and decisive action. The ASWS would also operate as a dispute resolution function when agreement cannot be reached between a SWSP and a SCB, and to have compliance and enforcement powers for SWSPs or WSPs offering wagering on markets on contingencies that are not authorised and/or the subject of an agreement between the SWSPs and a SCB.
Criminal offences in relation to manipulation of sports markets was considered in the Report. States other than Western Territory and Tasmania each have sports-specific criminal offences. The significant differences in the legislation of each jurisdiction was of concern to the Review Panel, particularly in the case of cross-domestic and international boundaries. After what appears to be a consideration of all the current offences, the Report recommends that match-fixing offences similar to those in force in New South Wales are introduced. In order to "enliven" telecommunication interception and surveillance powers, it was recommended that the penalties for such offences were calibrated.
Anti-Doping14
Doping also poses a significant threat to the Australian sports industry, however the Report acknowledged that accurate data is impossible to obtain given the covert nature of doping activities. In November 2017, an Australian man was convicted15 after importing "more than 400 vials, 11 litres and 37 kilograms of powdered PEIDs" (performance and image enhancing drugs). ASADA (the Australian Sports Anti-Doping Authority), in its submission to the Review Panel, expressed its views that there has been an increased accessibility to doping which can be difficult to identify as athletes no longer relied on doctors and coaches for PEIDs, rather used the internet to anonymously obtain substances.
ASADA also raised the issue of identification because historically, doping has not been identified through testing but through whistle-blowing. It called for "fresh and innovative approaches" to Australia's doping issues. The submission by Coalition of Major Professional and Participation Sports (COMPPS) also identified that current arrangements were not capable of addressing doping threats and stated that ASADA was not giving sports the support they require to effectively combat the current doping threat.
The Report focuses on the submissions by ASADA and COMPPS, and provides discussion around streamlining of processes relating to anti-doping rule violations (ADRVs) that are managed through ASADA, with a greater emphasis on detecting ADRVs through intelligence-based investigations. The Report, after considering the capability of ASADA, recommends that ASADA is retained and that there is a requirement to have all rules and policies comply with the World Anti-Doping Code.
To further enhance compliance with anti-doping rules, it was recommended that regulatory compliance powers, exercisable by the NSIC, be established in collaboration with ASADA's CEO. Other regulatory amendments included:
the extension of statutory protection against civil actions to cover NSOs in their exercise of ADRV violations;
empowering the ASADA CEO to comment on current cases under broader circumstances than currently permissible; and
empowering the ASADA CEO to exercise discretion in relation to lower level athletes to apply more flexible rules.
Alongside this, the Report singles out the need for further investment in anti-doping education and collaboration. This is balanced with a recommendation that the Australian Government ensure ASADA is adequately resourced and funded and that the longstanding issues regarding the costs and sustainability of the sample analysis system are resolved.
Relevant to the management of anti-doping violations, the investigative capability of ASADA is set to be enhanced should the following recommendations be adopted:
establishing guidelines for the conduct of investigations;
establishing information sharing links with law-enforcement agencies and regulatory agencies (including NSIC);
excluding the right to claim privilege against self-incrimination when answering a question or providing information to ASADA, while providing appropriate protections where an objection or privilege is raised; and
establishing whistle-blower protections.
Finally, it was identified that there was a need to ensure that there was ongoing development of expertise in conjunction with the Australian Sports Drug Medical Advisory Committee.
National Sports Integrity Commission16
When the Review was announced, the Review Panel was specifically asked to consider the merits of establishing a dedicated sports integrity commission. The Review Panel formed the view that there is a need for a single national entity that is capable of assuming the responsibility of ensuring a coordinated response to current and future threats to integrity in sports, and recommended that the NSIC be established as a law enforcement agency. If Australia is to become a party to the Macolin Convention, it is intended that the NSIC would be identified as Australia's National Platform.
Stakeholders provided comment on the need for the NSIC, with a majority of stakeholders indicating support for a "central sports integrity clearing house". Smaller sports may not have been specifically in support of the establishment of a new entity, but it was reported that they indicated a preference for an identifiable single point of contact for integrity issues. COMPPS provided "strong support for national regulation or coordination of sports integrity issues", as there were issues that needed to be addressed at a national level. However, COMPPS had "less enthusiasm" for a national commission per se, with an extract of the submission stating:
"We feel that a national commission that is constituted as a government agency will have limited effectiveness, as the practical delivery of enhanced integrity outcomes must come from industry cooperation".
The Review Panel formed the view that the establishment of the NSIC was the preferred approach. It is intended that the NSIC will assume some of the functions currently performed by NISU and the Australian Sports Commission (ASC) and would focus on three primary areas:
monitoring, intelligence and investigations with respect to possible ADRVs and manipulation of sports competitions and corruption. This would see a Joint Intelligence and Investigations Unit (JIIU) be established with dedicated State and Territory representatives, and the SBIU that was recently established within ASIC to be transferred to the NSIC.
policy and program delivery, including education development assistance to sports in implementing policies and appropriate practices in responding to possible integrity breaches. The NSIC would be a single point of contact for athletes, sporting organisations, SWSPs and provide direct assistance to small and emerging sports in Australia that lack capacity to deal with integrity issues.
regulation of sports wagering (through the ASWS) and integrity issues, including oversight on implementation and adherence to policies. This would require NSIC to work with State regulators and WSPs, and be authorised to collect and use "sensitive information" as captured under the Privacy Act 1988 (Cth).
The overall intended and proposed purpose of the NSIC would be to have a centrally coordinated response to sports integrity issues in order to overcome the difficulties in securing a coordinated response with the difference in Federal and State regulatory and criminal law.
National Sports Tribunal17
There are many types of disputes that can arise in a sports context, including commercial and sponsorship disputes, player management issues and breaches of the rules of a game, including through off-field behaviour. Given the increasing commercialisation of sports (it was reported that the sports industry accounts for 3% to 6% of total world trade), it was not surprising to the Review Panel that private arbitration is "now firmly established as the dispute resolution method of choice throughout the sports industry". Despite the commercialised nature of sports, the Review Panel limited its consideration of sports disputes to those which arose under the rules of a sport, and did not include disputes founded primarily in tort or public law.
Current models in Australian sports sees most members of COMPPS employing in-house dispute resolution tribunals to deal with ADRVs and other integrity and code breaches, with some having internal appeal processes. As can be expected, many smaller sports do not have the resources or capacity to establish in-house integrity units, and the rules may permit or require referral to the Court of Arbitration for Sport (CAS) or an ad-hoc tribunal for resolution. The differences between smaller and more established sports brings a high risk of inconsistency, and unpredictability, in terms of outcomes.
The establishment of a National Sports Tribunal (NST) as an independent arbitral tribunal, established under statute, is recommended to address the identified shortcomings and supplement the current work of internal dispute systems. The recommendations for the structure of the NST are based on combinations of overseas models that currently operate in United Kingdom, Canada and New Zealand. It is intended that the NST would have private arbitration powers, but also be able to engage in mediation, conciliation and other dispute resolution processes to ensure a timely and cost-effective resolution of cases. The three proposed divisions of the NST would be:
Anti-Doping Division, which would operate on an opt-out basis, where the default position would be that all ADRV matters subject to first-instance dispute resolution would be heard by the NST Anti-Doping Division, except for sports that operate their own internal tribunal.
General Division, which would operate on an opt-in basis by individual sports where integrity and other disputes can be resolved in the NST at both first-instance and at appeal level. The ability to opt-in could be for specific matters only, as agreed by the relevant sport and contracted parties and as approved by the NST. It is not expected that the NST General Division would hear issues relating to commercial contract disputes, on-field violations that do not amount to breaches of integrity policies, or behavioural issues that are capable of being dealt with by the sport.
Appeals Division, which would operate to hear the appeals of all first-instance decisions (from both the Anti-Doping and General Divisions) with the exception of the reported small number of professional sports that have their own internal appeals tribunals. A further avenue of appeal to CAS would be available where there is a requirement for maintaining compliance with the World Anti-Doping Code.
The Review Panel commented that it would be preferable to have all sports having matters heard by the NST, however acknowledged that there would be a preference of some sports to maintain their current system. In order to address any issues that may be within a sport's internal processes, it was proposed that the NSIC would be required to approve the operation of both the first-instance and appeal tribunals of sports for the purposes of opting-out of the Anti-Doping Division.
As sports disputes can require a high level of specialisation and understanding of the rules of the game, the process around application and selection of arbitrators would be of interest to all parties. It is intended that the list of arbitrators available to hear NST matters would be on a closed list basis, with appointment by an application and selection process to the NSIC in consultation with the Minister for Sport.
The future
The Report has extensively reviewed the current matters relating to integrity in sports that the Australian Government would be able to take steps in to better improve and maintain good integrity sports for all involved, including the public. The sports which would be most impacted by the changes provided submissions to the Review Panel and the Report summarises the likely issues and impact the recommendations would have for each sport. It is a matter for the Australian Government as to what recommendations they seek to adopt, and each sport may, during any further consultation, provide more a detailed response in terms of their position now that the recommendations are known.
The establishment of the National Platform (including the ASWS), National Sports Tribunal and National Sports Integrity Commission, along with amendments to the powers of ASADA's CEO will take time and likely require continued consultation with key stakeholders. Consideration of legislative changes to ensure that powers are correctly adopted will need to be undertaken, in addition to any funding concerns.
It is not known what recommendations will be implemented, however, all of those involved in the sports law industry have an opportunity to better prepare themselves for any changes. This includes:
governing bodies and NSOs preparing for anticipated consultation so that they can offer considered responses to any practical issues that they foresee, including their tribunal and appeals process (to determine if there are any deficiencies which may see their opt-out request denied) and if they would be approved as a SCB.
in-house legal and integrity teams having a broad understanding of each of the proposed recommendations and adopting a multi-faceted review process to ensure the anticipated impact is understood prior to consultation. This includes an assessment of whether or not its current integrity policies and procedures are sufficient enough for it to be recognised as a SCB.
players' associations reviewing the proposal to remove the right for players to claim privilege against self-incrimination and better understand how the operation of the NST and NSIC will work for their members. This includes consideration of the opt-in and opt-out provisions for the respective NST divisions and if they will attempt to challenge the position of their members' sport.
betting agencies considering the proposed ASWS and National Platform and the impact it would have to their business operations and the way betting markets are run. A review of likely acceptance as a SWSP should be considered, and any additional requirements on their part to participate in the SAAS. Finally, it should review its position on the suggestion of the Government allowing online in-play wagering in Australia.
Once it is known what recommendations will be implemented and on what terms, all stakeholders should obtain timely advice to ensure compliance, particularly if they are looking to "opt-out". It is expected that the Australian Government will adopt at least some of the Review Panel's recommendations, particularly in the area of manipulation of sporting markets and consideration of the powers of ASADA's CEO.
Related Articles
Author
Cassandra Heilbron
Cassandra is the Sports, Entertainment and Events Regulation Legal Manager at the Royal Commission for AlUla, and prior to June 2019 was a Senior Associate in the Sports and Corporate Risk practice group at MinterEllison in Australia. Her practice areas saw her acting in commercial matters with worldwide sporting organisations, corporations and sponsors; event management; player disputes on behalf of Clubs and governing bodies; player selection appeals for international athletics competitions and managing image rights and social media disputes (defamation and discrimination). Over the past twelve years, Cassandra also acted in insurance disputes primarily in the management liability, professional indemnity, medical negligence and public liability space.
This email address is being protected from spambots. You need JavaScript enabled to view it.