Latest amendments to the CAS Code: What you need to know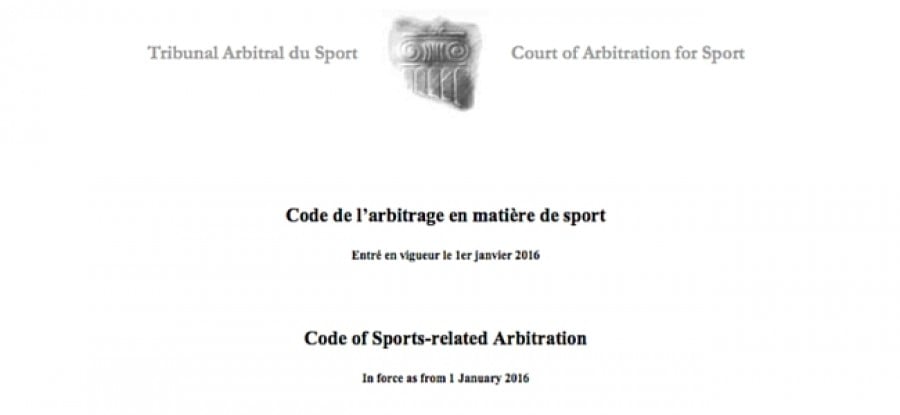 Thursday, 26 May 2016 By Mark Hovell, Jake Cohen
Introduction
On 1 January 2016, the latest amendments to the Code of Sports-related Arbitration came into effect.1 Commonly known as the "CAS Code," these rules and regulations govern the procedure the Court of Arbitration for Sport (CAS).
For those lawyers actively engaged at the CAS, recognising and understanding the amendments are fundamental to best practices and effective advocacy on behalf of a client.
For those who aren't actively engaged at the CAS, we hope that this article helps provide a better understanding of the arbitral body for which much of sport relies on for dispute resolution and some of the rules that govern it.
In this article, we will review each of the amendments made to the CAS Code in a format that we hope will be accessible to both those who appear before the CAS and those in sport who want to keep apprised of the ongoing developments at sport's "supreme court."
Amendments
Continue reading this article...
Already a member? Sign in
Get access to all of the expert analysis and commentary at LawInSport including articles, webinars, conference videos and podcast transcripts. Find out more here.
Related Articles
About the Author
Mark is a partner and the head of the sports team at Mills & Reeve LLP.
This email address is being protected from spambots. You need JavaScript enabled to view it.
Jake is a Consultant Mills & Reeve and an attorney working on both sides of the pond.
He has worked in the sports team at Mills & Reeve, and also writes about legal, economic, and financial issues in European sport for the Wall Street Journal, ESPN, and other publications. He has been cited as an authority by media outlets all over the world.
At one time, he was a serviceable fly-half.
This email address is being protected from spambots. You need JavaScript enabled to view it.