Planning the breakup: the relationship between clubs and managers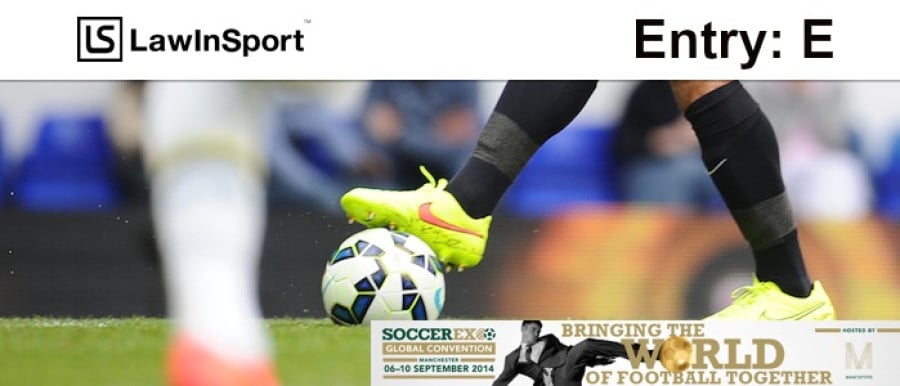 Wednesday, 27 August 2014 By Julian Springer

Julian Springer looks at the ways in which football clubs can introduce financial certainty to the process of firing managers.

Mark Robins, former manager of Huddersfield Town failed to make it through one weekend of the new Football League season before leaving the club by mutual consent

1

. Mark Robins fared better than Tony Pulis who left Crystal Palace FC by mutual consent before a ball was kicked in anger the day before Premier League season 2014/15 began amid rumours of a fallout with Co- Chairman Steve Parish

2

.

The sack race garners significant attention at the start of each season unsurprisingly as in the 2013/14 season, 12 Premier League managers were dismissed or left their jobs3 . What used to be an infrequent occurrence is now almost a certainty for many teams in the Premier League.

In the past, clubs have been left in an unenviable position of paying significant sums to dismiss an unsuccessful manager on a fixed term contract, as well as his preferred support staff following his departure.

Since the appointment of Arsene Wenger in 1996, nearly half a billion pounds has been spent on dismissing over 800 managers in the top 4 divisions. Over a tenth of that total figure has been spent by one club4 . It appears as if the halcyon days of managers remaining at one club for decades are over.

Advisers are well placed to ensure football clubs are able to keep the cost of dismissing managers to a minimum. This article analyses how employment law and contractual considerations may assist in reducing the costs associated with firing managers.
Unfair dismissal
A manager's success or failure is evident to all and sundry every weekend. In that respect football is a unique industry but it is not exempt from the statutory requirement of employment law
5
.
Football managers though akin to any other employees on a fixed term contract operate in an industry where the 'normal' principles governing unfair dismissal are of secondary importance and the reality of the industry is that they are rarely followed.
In order to dismiss an employee under a fixed term contract fairly, a club would need to have one of the five potentially fair reasons for dismissal and have followed a fair procedure. In addition, the club would need to have acted within a range of reasonable responses in dismissing the manager for that reason6 . Any manager will need to have completed the minimum two year period of continuous employment to receive ordinary unfair dismissal protection. At present, only handful of top flight managers have the right not to be unfairly dismissed.
Nuanced considerations as to whether the manager has 'lost the dressing room' do not fit neatly into one of the five potentially fair reasons for dismissal. All it takes is for senior players to inform the owner they are not behind the manager, and thereafter a swift dismissal usually follows7 .
When a manager is dismissed for doing a bad job (i.e. a conduct dismissal) poor performance meetings are not undertaken nor improvement targets set. When a manager is dismissed for losing the dressing room (i.e. losing the trust and confidence of his subordinates or employers) trust and confidence interviews rarely take place.
Top flight football is worth over a £60m a season to the bottom placed club in the Premier League 2013/148 , so it is no surprise that the pressure on managers to succeed is immense. The fact that compensation for unfair dismissal is capped at £76,574 renders any material consideration of the unfair dismissal regime almost obsolete.
Damien Comolli, the former Director of Football Strategy at Liverpool FC, left a mark on English football, not only for bringing Luis Suarez to the Premier League, but he successfully received an additional payment of the £72,370 when he was unfairly dismissed9 . As a result advisers need to ensure clubs are aware of the likelihood of a statutory top for unfairly dismissed staff with a minimum of two years continuous service. As we explore below, the reality is that the value of any unfair dismissal claim is often dwarfed by what is recoverable for a breach of contract action.
Despite being uncommon, football clubs remain employers and in circumstances where an employee commits an act of gross misconduct, a club may still suspend, investigate and dismiss an employee for gross misconduct.
Aston Villa FC this summer parted company with assistant manager Ian Culverhouse. He was suspended pending an investigation and subsequently dismissed. Little has been said in public about the reasons for his dismissal10 .
Letting an employee's contract simply run down may not be the money saving option clubs hope for. What must not be overlooked is the expiry of a fixed term contract is tantamount to a dismissal, so managers, coaches and other back room staff on fixed term contracts with the necessary continuous period of employment will attract unfair dismissal protection.
Already a member? Sign in
Get access to all of the expert analysis and commentary at LawInSport including articles, webinars, conference videos and podcast transcripts. Find out more here.
Related Articles
Written by

Julian Springer is an employment lawyer in Clarke Willmott's Sport sector. Julian has advise a wide range of commercial employers including professional sports clubs and sports agents.
As a member of the business immigration team Julian have provided assistance to agents and clubs on player visa eligibility and broader immigration advice.
This email address is being protected from spambots. You need JavaScript enabled to view it.