The employment status and rights of funded athletes in the UK
Published 13 November 2018 By: Libby Payne, Caroline Mathews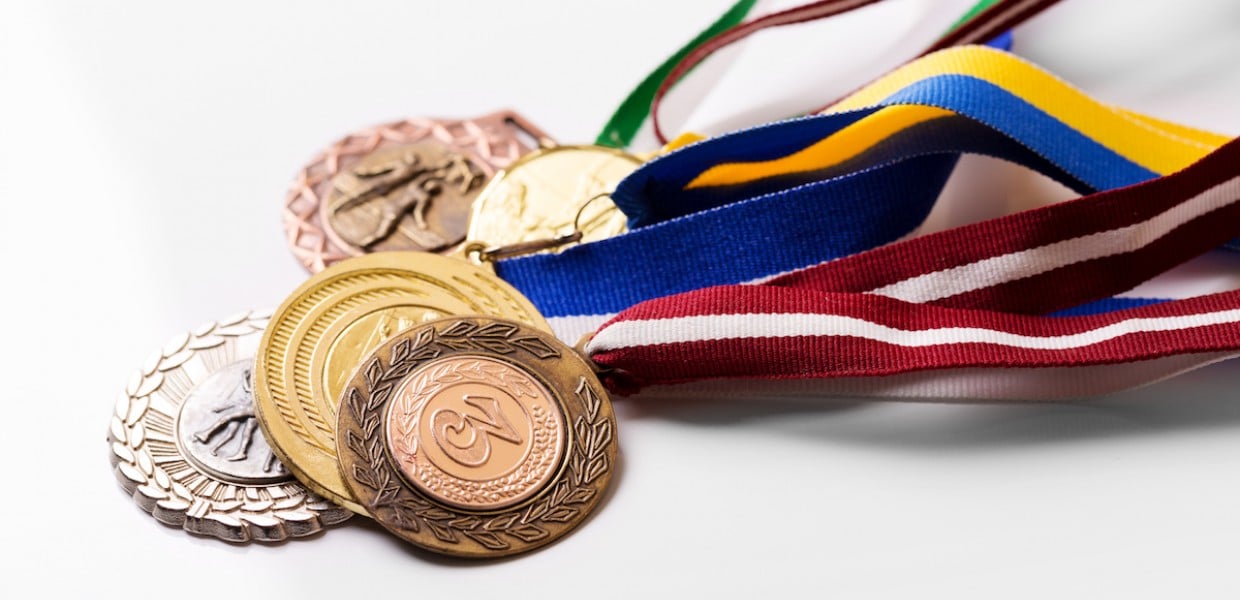 As sport has developed into big business, the world of the enthusiastic amateur has largely disappeared and high performance athletes are encouraged to be "professional" regardless of whether they are in fact earning a decent living from their sport. The introduction of lottery funding has meant that many more athletes are training full time (or at least for substantial periods of time on a consistent basis) in the hope of securing, for the most part, medals at the Olympics.
With the stakes higher, sports bodies are taking an uncompromising approach to funded athletes' performance, which at times has led to allegations of bullying or unfair treatment of athletes. This in turn has led to athletes speaking out and exploring what rights they have and how they can enforce them.
Accordingly, this article examines the employment status and rights of funded athletes. Specifically, it looks at:
Background – the Jess Varnish case and the concept of "funded athlete"

The employment status of athletes at present

The protection and rights that funded athletes have

The implications if funded athletes are found to be "employees" or "workers"

Will being classed as employees or workers will provide protection for athletes?

The alternatives available to athletes (the pros and cons of arbitration)
Background
Jess Varnish, a British Track Cyclist, has brought a claim in the employment tribunal arguing that funded athletes should be treated as employees or workers of either or both British Cycling and UK Sport. This claim follows Ms Varnish's somewhat abrupt removal from the world class programme and the funding that comes with it, and allegedly discriminatory comments made by then coach Shane Sutton. British Cycling is in possession of two legal opinions stating that those on the world class programme are not employees or workers1. Nevertheless, an early attempt to get the claim struck out on the grounds it had no reasonable prospect of success failed, and this preliminary issue (i.e. whether the employment tribunal has jurisdiction to consider the claim) is due to be decided in a hearing in December this year.
As we explore below, the outcome of this hearing, if in favour of Jess Varnish, could have a dramatic impact on the world of funded athletes, but will it actually improve their position?
Firstly though, what do we mean by "funded athletes"? In the context of this article we are referring to athletes who are solely or largely funded through a world class performance programme with a national governing body. This may involve the provision of support and benefits (such as insurance cover) or the provision of cash funding in the form of an athlete performance award (see this LawInSport article2 for further information). These funded athletes may either be at the start of what could turn into a professional career (e.g. in tennis) or may be in a sport where the norm is for most athletes to be funded for the majority of their careers (e.g. athletics).
What status does an athlete have at present?
An athlete's employment status depends on their personal circumstances. In professional team sports, such as football and rugby, the squad members are usually treated as employees of their teams. The club will exercise a large degree of control over the player's day to day activities which is a key factor when determining the employment status of an individual. Accordingly, players in team sports have all of the protections that being an employee affords (albeit a heavy layer of sports regulation means that disputes are frequently resolved by way of arbitration and rarely trouble the civil courts or employment tribunal). Whilst this may be the case, there have been instances were athletes have successfully issued proceedings in the employment tribunal and been successful. For example, in the case of Gutierrez v Newcastle United Football Club, Gutierrez won a disability discrimination claim against the club.3
In individual sports such as tennis and golf, professional athletes are able to determine (to a large degree) their own training and competition schedule and any commercial activities and are therefore typically treated as self-employed, running their sporting career as a business.
For funded athletes, on the other hand, who are likely to be part of either a central training programme or to have an approved individual training programme, the situation may not be as clear cut. The lack of other substantial sources of revenue has led to HMRC concluding that funding awards are not subject to tax as the athletes are not pursuing a trade, although substantial other income from their sport may alter this assessment.4 However, determining the tax status of payments is not determinative of an athletes employment status as the tests are slightly different (see for example the outcome in the Pimlico Plumbers case5 where an individual was found to be self-employed for tax purposes but to nevertheless benefit from certain employment rights).
This position is echoed in agreements with the governing body and UK Sport, both of which contain express clauses that address the issue of employment status making it clear that the agreements do not create an employment relationship.6
Whilst there are many limbs to the test for whether or not an individual is a worker or an employee, a key element that stands out as relevant in the case of athletes is that there is an obligation to provide work or services to the employer. Here, it is hard to see that this is the case for an athlete competing in individual events. The individual athlete is pursuing their own sporting goals and the governing body/UK Sport are providing support for this. If an athlete was not good enough to merit support, the support would not be provided, it is not the case that there is funding for the best in any particular discipline akin to a job vacancy. Whilst there will be some collateral benefits to the governing body and UK Sport as a whole for having successful athletes, it is hard to see that the athletes are working for anyone other than themselves.
Where this analysis potentially breaks down is where an athlete participates also in team events (either as their only event or a team event in combination with other individual events). For example, whilst swimming is mostly an individual sport, the relay events are team events. Here there is much more of an obligation on the athlete to train and participate and it is easier to see how it is possible to conclude that the athlete is providing services to someone else – this is even more the case where the individual is funded only to participate because they are needed for the team and not where they are funded in their own right as a potential medal winning individual athlete.
Similarly, the level of control exercised over an athlete could potentially be relevant to determining whether or not they are providing services or not. Continued funding may be dependent on hitting certain targets, or may come with requirements to attend particular events or training camps (particularly where there is a team element). Funding may also require an athlete to train in a particular location with a particular coach as part of a training set up. Whilst such athletes are not designated or categorised by the governing bodies as employees or workers, the more prescriptive the funding requirements and athletes' personal obligations are, the more an athlete starts to look like they may be an employee or worker.
What protection, or rights, do funded athletes have?
As referred above, for many of these funded athletes, additional sources of funding such as prize money or sponsorship are either not significant or are simply not available. Without funding, it may not be possible to compete at the very highest level, or achieve their full potential, as access to coaching, equipment and competitions, all of which can be costly, may be limited. Losing the right to receive funding can therefore be catastrophic for an athlete's career, rendering them somewhat reliant on, and subordinate to, the governing body.
As things stand, if funded athletes are not employees they do not have anything akin to unfair dismissal protection in the event they are removed from the funding programme. Similarly, if athletes do not even have the lesser status of "workers", there is no protection from retaliation if an athlete blows the whistle on unlawful practices of governing bodies (which may include allegations of bullying).
Whilst the protection that athletes have in a number of areas is limited, in comparison to the protection that is available to an employee, they do have some protection from discrimination and harassment. If an athlete feels they have been discriminated against, they can potentially bring a discrimination claim in the County Court on the basis that the relevant governing body is a "service provider" as defined in the Equality Act 20107. In 2012, a claim was issued against the LTA on the basis that they were service providers and that they had breached their obligations to a black tennis player by treating white players more favourably than him, particularly in respect of funding.8 Whilst there was no judgment in this case confirming whether or not that approach was correct, it certainly raised the possibility of these types of claims.
The protections offered to service users are different to those offered to employees and workers and in some respects are not as comprehensive. For example, unlike the provisions that relate to work, the provisions of the Equality Act that apply to services do not apply to the protected characteristic of marriage and civil partnership status, or to age (for those under the age of 18)9. Whilst in both cases there is no protection for harassment on the grounds of pregnancy and maternity, the services provisions, unlike the work provisions, do not provide for protection from harassment on the grounds of religion or belief of sexual orientation. Finally, the requirement to make reasonable adjustments is framed generally for service providers10, which arguably limits the scope of this protection to those with more unique needs. Separately, there is also some protection from bullying and harassment11 under the Protection from Harassment Act 1997.
So, what are the implications if funded athletes are found to be employees or workers?
Challenges to employment status are somewhat in vogue, following the recent cases involving Uber, Citysprint and Deliveroo.12 It is important to note that employment status cases are very fact specific, and although general principles can be established and derived from case law, no one legal decision is likely to determine the employment status of all funded athletes. Clearly, however, where the terms of funding and participation arrangements are similar, a decision in one case is likely to be of significant persuasive value in other such cases. It is also the case that the tests for whether someone is an employee or a worker varies depending on the legislation and it is possible to be protected in certain circumstances but not in others. A decision finding that someone benefits from protection under the Equality Act, is not therefore necessarily determinative that that person is an employee and protected against unfair dismissal under the Employment Rights Act.
If funded athletes are found to be employees or workers, some of the changes that could be expected are:
earnings of athletes will be subject to PAYE deductions (such as income tax and national insurance contributions) if they become workers or employees;
athletes would be entitled to be paid the national minimum wage. Calculating working hours for an athlete, whose every action can have an effect on their performance, could be very difficult. Athletes may not in all cases receive the full amount of the national minimum wage. This could have an implication on the types and number of athletes a governing body would be prepared to fund; and

employment rights and benefits, such as statutory holiday, enrolment into a pension scheme, and after two years of continuous employment, unfair dismissal rights would all apply. This could lead to greater expenses for governing bodies and greater risks in removing athletes from programmes. Employees would also be specifically protected against discrimination under the part of the Equality Act 2010 that relates to work13, and not just to the protection offered in respect of service providers.
Would being employees or workers provide protection for athletes?
Yes and no.
Yes, in the sense that they will have a legal right to enforce their rights in an employment tribunal. But in many respects that may not be as helpful to athletes as it sounds.
In the vast majority of successful cases, the outcome is an award of financial compensation. For an athlete this is often not going to be adequate, if they have suffered a sporting detriment which cannot properly be remedied by a monetary award.
For unfair dismissal claims a successful claimant could be awarded the remedy of reinstatement or re-engagement, but this is very rare. Reinstatement may also be impractical if persons within the particular programme remain the same (where, for example, there has been a fundamental breakdown in the relationship between an athlete and their coach), and for a number of reasons governing bodies may not be prepared or able to make the changes necessary to ensure that the individual would be able to return, meaning the athlete would simply receive additional compensation rather than what they actually want – which is to be back on the programme. Where there is a discrimination claim, an employment tribunal can make a recommendation, but cannot issue a binding injunction.
Athletes and governing bodies are also in a unique position. If an employee has a dispute with an employer, they can usually find a comparable job elsewhere. Save in the relatively rare cases where funded athletes change sports or nationalities, this just isn't practical. Governing bodies are in most cases effectively in a monopoly position. The employment tribunal model of compensating for loss of earnings and/or injury to feelings may therefore not constitute satisfactory justice for athletes who have been unlawfully treated.
Even if it is ordered that an athlete should be reinstated or re-engaged, or a declaration made that the athlete has been discriminated against, it may be too late if the major event has passed. Careers are short and employment tribunal cases take time. Respondents have a month in which to respond to claims and hearings can take months after that to be listed. A declaration of discrimination made a year after the incident(s) in question, whilst vindicating, may have little practical benefit to athletes.
So, what is the alternative?
Arbitration of sporting disputes has long been a favoured approach. Sport is a unique industry and having specialist arbitrators is viewed as a key benefit (see this article for a wider discussion of these issues14). Indeed, many final selection appeals in the UK are heard as arbitrations under the auspices of Sport Resolutions. However, other disciplinary and grievance processes are often dealt with in house, with no automatic right of appeal to an arbitral body. Where such a right does exist, this may only be utilised at the end of an internal procedure, which may itself take some considerable time to exhaust.
In the absence of the full complement of enforceable rights by athletes, the temptation by the governing body may be to take decisions that reduce the risk of future litigation rather than which actually address any underlying issues. Even if an athlete has rights that they could enforce, the governing body may be tempted to respond in a defensive or self-interested way, or the athlete may believe that this is what the governing body is doing, even if this is not the case.
Whilst selection appeals do allow for discontented athletes to argue their case, they are often heard at great speed due to the need to provide certainty for an event (and other athletes involved). It may be the case that part of the selection appeal features wider allegations of whistleblowing detriment, bullying or discrimination. Whilst this may be the case, hearing potentially long standing issues in the time pressed cauldron of a selection appeal is not ideal. The interaction of selection appeal arbitrations and wider complaints could be better clarified. For example, whilst the appeal arbitration may be binding insofar as the selection decision goes, it would ideally not preclude the individual athlete from raising a grievance or claim about interconnected issues, particularly if there is insufficient time for them to be properly considered as part of that process.
The ideal alternative is for governing bodies to intervene sooner to nip issues in the bud before relationships irretrievably break down. This was a key theme in the UK Cycling review, which encouraged governing bodies to take a more active role in management of their world class programmes. For large governing bodies with a number of full time staff in the same location as their main training venue, maintaining a constant and open dialogue with their athletes may be straightforward, but for a lot of sports the set-up is less centralised, with fewer paid full time staff, making the management much more difficult. This on its own is therefore not enough.
Do we therefore need a better, independent system of mediation or arbitration of disputes between athletes and governing bodies and a standardised and well accepted set of rights for athletes? In the author's view, this is an option worthy of serious consideration.
In the author's view, such rights could be set out in a single binding code of practice applicable to a wide range of governing bodies and ideally formulated taking into account the needs of the different stakeholders – funding bodies, governing bodies, athletes and performance staff. The rights would not be dependent on the requirement for the athlete to be a worker or an employee (under principles of UK employment law), but the rights could be similar in nature, albeit appropriately tailored to meet the particular needs of sport. For example they may not provide for the need to pay a minimum wage, or have any restriction on working hours, but equally, protection could be included against removal of funding that was not dependent on the athlete having been on the performance programme for two years (which it would be necessary to have in order to bring an unfair dismissal claim)
These rights could then be enforced in a uniform way through an independent arbitration process rather than avoiding the variation in application of individual governing body processes. Whilst there is undoubtedly a place for internal procedures within governing bodies to resolve these processes, there needs to be the option of an independent review. What level of internal process needs to be followed before making a referral for arbitration is a matter for further debate.
The powers given to any arbitral body could be wider and more appropriate to the needs of funded athletes, in comparison to the powers bestowed on employment tribunals. For example, unlike the employment tribunal, the arbitral body could have the power to issue an injunction in certain circumstances (the boundaries of which would need to be carefully defined). Further, and unlike the civil courts, the body could also have the power to issue recommendations, and a failure to adhere to such recommendations without good reason could be relevant in any future issues raised in similar circumstances.
The enshrinement of these additional protections/rights, and the availability of an independent and efficient mechanism for enforcing them, is likely to encourage athletes to raise issues at an earlier stage, rather than simply speaking out at the end of their careers. This can only be of benefit to sports whose governing bodies are seeking to develop high performance environments that nevertheless offer appropriate support to athletes to achieve their full potential.
Regardless of the outcome of the Jess Varnish employment tribunal hearing, the above approach may be a better and more effective way to give proper protection to funded athletes (and possibly other, unfunded, athletes of a similar level). It is fair to say that the current circumstances leave athletes insufficiently protected and without adequate and appropriate avenues for recourse.
Related Articles
Author
A former competitive fencer, Libby is now an equally enthusiastic employment and sports lawyer. She acts for both employers and senior executives and also for sports clubs' agents and athletes. Having a real passion for the law, Libby enjoys coming up with creative and practical solutions to even the most novel issues.
This email address is being protected from spambots. You need JavaScript enabled to view it.
Associate, Withers
Caroline is an associate in the employment team, advising on the full range of employment law issues, for both employers and employees. As a keen sportswoman, having competed in marathons and a regular member of a London hockey team, Caroline also advises on a number of sports law matters, providing both employment and regulatory advice to clients. Caroline is particularly experienced in employment litigation, both in the Employment and the High Court.
+44 20 7597 6131
This email address is being protected from spambots. You need JavaScript enabled to view it.