The funding and employment status of elite athletes – A comparison of the UK, USA and Germany
Published 06 May 2016 By: Andrew Smith, Paul J. Greene, Christian Keidel, Alexander Engelhard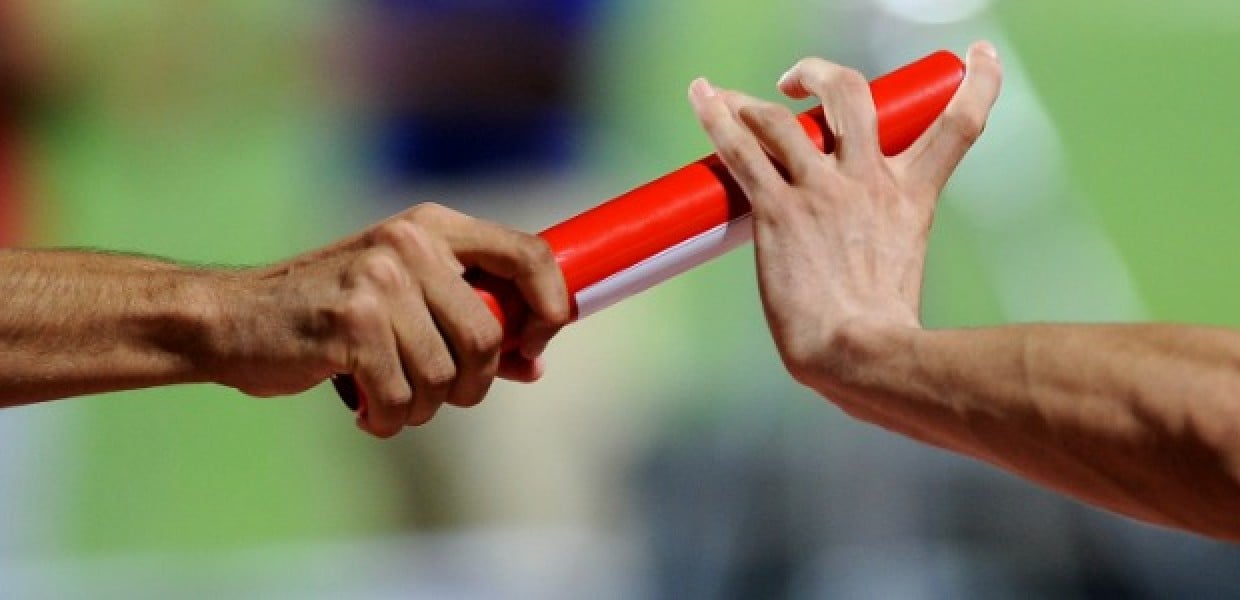 With Rio 2016 just around the corner, this article offers a comparative analysis of how elite athletes are funded in the UK, USA and Germany. It also explores their relative employment status, and how the funds they receive are treated for tax purposes.
The United Kingdom
How are athletes funded in the UK?
A distinction needs to be drawn between: (a) the direct funding of athletes; and (b) the provision of support and benefits to athletes in connection with their training and competition activities etc. Put simply, the funding and support system for premier UK athletes works as follows:
UK Sport1 provides funding for National Governing Bodies ("NGBs"), enabling them to operate World Class Performance Programmes ("WCPPs") for their respective sports.
Athletes who are selected to participate in a WCPP will enter into a Performance Athlete Agreement ("PAA") with their NGB (or other properly designated funding body).
By entering into a PAA, the Athlete commits that s/he will comply with a number of obligations laid down by the NGB, relating to (amongst other matters): compliance with an Individual Performance Plan ("IPP"); compliance with specified standards of behaviour and attitude; compliance with betting and doping regulations; and granting rights to the NGB in relation to use of the Athlete's image / image rights.
In return, the Athlete is entitled to receive a "package of support and benefits" from the NGB. The "general benefits" available to an Athlete will ordinarily comprise the following:

Training, competition and personal development planning and review;
Coaching support (from a person with appropriate qualifications);
Team clothing and equipment;
Sports science support;
Medical services;
Lifestyle management and personal development support;
Travel and accommodation expenses at designated camps and events;
WCP information and advice;
BOA/BPA passport scheme;
High standard kit, equipment and performance clothing; and
Insurance cover.

UK Sport estimates that these benefits are typically worth around £36,000 - £60,000 per athlete per annum at the "Podium" level, and £23,000 - £40,000 per athlete at the "Podium Potential" level, depending on the sport.2
Separately from the PAA, an Athlete who has been selected to participate in a WCPP will enter into agreement with UK Sport which sets out the terms and conditions applicable to the grant of an Athlete Performance Award ("APA"). This is a direct payment made to the Athlete as a contribution towards their ordinary living and personal sporting costs. The APA is solely funded by National Lottery income.
The level of an APA is determined by a number of criteria, with a focus on the athlete's sporting achievements and potential. While there are variances depending on the sport, three performance categories apply for "Podium" level athletes:

Band A, up to £28,000 per annum

: medallists at Olympic Games or Senior World Championships or gold medallists at Paralympic Games or Senior World Championships.

Band B, up to £21,500 per annum

: a minimum of a top eight finish at Olympic Games or Senior World Championships or medallists at Paralympic Games or Senior World Championships.

Band C, up to £15,000 per annum

: likely to be major championship performers and those who demonstrate the capacity to achieve a medal result at World or Olympic level within four years, although flexibility is given to individual sports to set their own criteria.

Funding is awarded on the basis of an Olympic cycle and commences on 1 April (or 1 October for Winter Sports) in the year immediately following a Games, for a period of four years.
The level of funding provided to athletes under APAs is reviewed annually, as part of an Annual Investment Review process.
The APA agreement includes similar provisions to those contained in the PAA regarding the athlete's duties and responsibilities.
What do the funding agreements have to say about the issue of employment status?
Both the PAA and the APA agreement contain express clauses addressing the issue of employment status. The PAA provides that:
"We both…acknowledge that this Agreement is not a contract of employment";
"You acknowledge and agree that…becoming a member of the WCP will not create an employment relationship between us"; and
"You acknowledge and agree that…you are solely responsible for managing Your personal financial and tax affairs, including the payment of any tax which might arise on any payments or provision of services or benefits made available to you by Us and in connection with this Agreement."
The APA agreement provides that:
"You and UK Sport are independent contractors and nothing shall be taken to construe an employment contract between you and us. You acknowledge that UK Sport have not made any deduction for income tax or national insurance contributions from any amounts paid to you under this Agreement."
Ultimately the question of employee status is a matter for employment tribunals and courts to determine, based on an assessment of the "reality" of the parties' relationship, and the 'label' placed on that relationship by the parties will not necessarily reflect the reality of the situation: see for example Autoclenz v Belcher.3
That being said, the author is unaware of any successful challenge to the 'non-employment' characterisation of the relationship that exists between athletes and their NGBs, or between athletes and UK Sport.
What does HMRC think about athletes' funding arrangements?
For its part, HMRC does not consider that an APA gives rise to any relationship of employer / employee between UK Sport and the athlete in receipt of an APA. In essence, HMRC regards an APA as a "grant" that is not, taken in isolation, taxable as "employment income", an "annual payment" or indeed "miscellaneous income" (as those terms are defined and interpreted in the relevant tax legislation).4
HMRC's guidance includes the following example:5
"Despite being ranked in the world top 10, Helen competes in a sport where it is generally very difficult for even top athletes to attract sporting income. The physiological demands of her event mean she can't work while training at the level required to be world class. Her only source of income is therefore currently her Athlete Personal Award (APA).
The award alone does not bring into existence a profession. Helen's sporting activities do not amount to carrying out a professional activity through her sport. As the APA is a voluntary grant given for nothing in return, the award is not taxable (see BIM50675)."
Although the statement that the APA is given "for nothing in return" is perhaps going too far (when one considers the athlete's agreement regarding the use of their personal image for certain purposes, and their commitment to attend "National Lottery Appearance Days" etc.), HMRC's stance is that funding received under an APA will not be regarded as taxable income, provided that the athlete is not carrying out a professional activity through his or her sport. It follows that the tax position is different for those athletes in receipt of an APA who are "organised in a business-like manner and…seriously interested in profit."
The HMRC guidance includes another 'case study' concerning an athlete who wins a World Championship gold medal and engages an agent to help her exploit her recent success. In addition to her APA, she receives significant income from sponsorship / endorsement fees, after-dinner speeches, appearance fees, competition winnings and TV appearances etc. An athlete in this position would be regarded as carrying on a profession / trade and so the APA, as part of the athlete's "trading income", would be taxable. On the flip side, an athlete who is regarded as carrying on a profession will be able to deduct certain business expenses from their trading income, for the purpose of calculating their tax liability.
Is the current position likely to change?
The author understands that UK Sport sought Counsel's opinion in 2006 on the employment status of athletes and that it has, in preparation for the next funding cycle, recently instructed leading Counsel to review that opinion. This review will include a consideration of whether athletes may potentially be regarded as workers for the purpose of UK employment law. The 'categorisation' of labour relationships under UK employment law is far from straightforward – generally a distinction will be drawn between:
'traditional employees' working under a contract of employment;
'workers' who are contractually obliged to perform work / services personally, but who do not satisfy the criteria for 'pure' employment status; and
independent contractors carrying on business on their own account (where there is no requirement for personal service and/or the other party to the contract is properly classified as a client or customer).6
The 'categorisation' of an individual's employment status is important, since it will determine which statutory rights are applicable and available to them – for example, rights in relation to unfair dismissal, discrimination and whistleblowing. We await the outcome of this review process with interest.
The United States
US Olympic athletes, unlike Olympic athletes from the U.K. and Germany, receive no funding from the U.S. government. Instead, funding is derived from a combination of monies provided by:
The United States Olympic Committee (USOC),7
U.S. national governing bodies (NGBs),
Sponsorships and
Donations.
USOC funding to US athletes
The USOC is a private not-for-profit organization based in Colorado Springs, Colorado. It will award $25,000.00 for each gold medal won, $15,000.00 for each silver medal won and $10,000.00 for each bronze medal won during the Rio Olympic Games this summer.
Interestingly, the medal bonuses are taxable and considered income.8 But beyond these medal bonuses, the bulk of USOC funding does not go directly to US Olympic athletes. Rather, the USOC allocates funding to each of its recognized NGBs, which then distributes the funding to its athletes.9 Each NGB chooses how to distribute its USOC allocated funding.
The USOC also provides US Olympic athletes with health insurance, tuition grants, media and marketing opportunities and career services.10 In addition, US Olympic athletes have the opportunity to live and train at a USOC Olympic Training Center where they have access to top medical support, strength and conditioning coaches, nutrition assistance and performance technology.11 There are more than 200 dorm rooms available for athletes to live and train at the main US Olympic Training Center in Colorado Springs, Colorado.12 US Olympic Training Centers are also located in Chula Vista, California and Lake Placid, New York.13
NGB funding to US athletes
There are 47 recognized USOC NGBs from USA Archery to USA Wrestling.14 These NGBs run the gamut of Olympic sports in summer, winter and Paralympic events. The USOC funds each NGB based on the performance of its athletes.
The most high profile summer sport NGBs, like USA Swimming and USA Track & Field, whose athletes perform the best among the US Summer Olympians, are allocated the most funding from the USOC.15 For example, USA Swimming received more than $4 million in the lead up to the London Olympic Games from the USOC, the most of any NGB allocation.16
In 2014, a non-Olympic year, USA Swimming received $2.7 million from the USOC.17 In the lead up to the Rio Olympics, USA Swimming is fully funding 52 athletes. Each fully funded athlete has signed a USA Swimming Athlete Partnership Agreement.18 There are three tiers of USA Swimming funding:
"Post-graduate athletes, and athletes who have relinquished their NCAA eligibility (who are over the age of 18) and have signed the Athlete Partnership Agreement (APA), will receive $3500 a month.
High School athletes and athletes who are eligible but did not sign the APA will receive $1750 a month.
College athletes with NCAA eligibility remaining will receive $1000 per month September - May. For the months of June, July and August these athletes will receive $1750 a month*.
*Additional requirements must be met by the NCAA eligible athletes (in consultation with their Compliance Officers) to receive funding."19
The money paid out by USA Swimming and other NGBs to athletes, like the medal bonuses given out by the USOC, is taxed as ordinary income. The USA Swimming Athlete Partnership Agreement explains:
"all funds paid to its athletes will be reported to the IRS and are subject to federal and state income tax. Since no taxes are withheld, you may have a tax liability at the time you file your tax return."20
Smaller USOC recognized NGBs generally receive less funding from the USOC. In turn, athletes competing in lower profile Olympic sports often receive less funding from their NGB.
Sponsorships
Endorsements from third-party companies are another revenue stream for US Olympic athletes. The highest profile US Olympic athletes sport lucrative endorsement agreements. This is particularly true for those who sign individual athlete endorsement agreements with USOC sponsors (like Nike, Oakley or United Airlines to name a few). Most US Olympic athletes, however, are not able to secure individual endorsement deals sufficient to subsidize their dream of being an Olympian.
Instead, many US Olympic athletes must find a job to make end's meet or rely on family money to cover the costs of training and travel to competitions.
US Olympic athletes are not employees of the NGBs that oversee their sport. The NGBs that have Athlete Partnership Agreements make this clear. For example, the US Rowing Athlete Partnership Agreement states that athletes are "independent contractors providing services to US Rowing on a contract basis."21 The US Rowing agreement also makes clear that it is not intended to create a relationship between US Rowing and any individual athlete.22
Donations
The USOC has a foundation, the Team USA Fund that provides financial aid stipends to a limited number of US Olympic hopefuls to cover their living expenses. Other programs exist at various levels of sport in the US that offer Olympic hopefuls the opportunity to be granted need based funding to cover the costs of training and competition in pursuit of the Olympic dream.23
Germany
Elite athlete funding in Germany is essentially based on two pillars:
the integration of athletes into so-called "sport support groups" employed and funded by the government; and
the funding provided by the German Sports Aid Foundation.
Sport support groups for athletes employed and funded by the German government
The first pillar of elite sports funding in Germany is the support given by the German Ministry of Interior and the German Ministry of Defence, which allow elite athletes to become civil servants employed by the federal police ("Bundespolizei"), the customs office ("Zoll") and the German military ("Bundeswehr") where they are able to join so-called sport support groups ("Sportfoerdergruppen").
The Federal Ministry of the Interior is in charge of athletes employed by the federal police or the customs office. It supports elite athletes in the pursuit of top-level sport while still allowing them an education for higher office within the federal police or the customs office. A typical degree program will be stretched over approximately four and half years, including 21 months of lectures at a police college with breaks of 8 months for training and competitions. Those athletes continuing as police officials after their degree will be able to reduce their service hours to 33 %.24 After completion of their sporting career, athletes are able to stay on as police or customs officials.
Currently, elite sport funding of the Federal Ministry of the Interior allows 85 athletes in twelve Winter Olympics sports and 75 athletes in six Summer Olympics sports to join a sport support group. From the latter group, 25 athletes were sent to the London 2012 Olympics, who won four gold, five silver and four bronze medals.25
The Federal Ministry of Defence is in charge of athletes who serve in the German military. It allows up to 744 athletes to become part of different military sport support groups. In the last 13 Olympic Games since 1992 athletes from military sport support groups have won 234 medals (80 gold, 75 silver, 79 bronze). This is around 44% of the total of 528 medals of the German Olympic teams.26 The program of the Federal Ministry of Defence costs approximately 33 million Euros per year.27
The exact salary of an elite athlete being part of a sport support group will depend on the rank of the respective athlete within the federal police, the customs office or the military. The starting salary of a civil service or military recruit will be around 1,000 Euros per month.28
Civil servants recruits usually need two to three years (in exceptional circumstances up to five years) before being appointed as life-long civil servants.29 As life-long civil servants they enjoy additional benefits, including social security.30 Furthermore, they cannot be terminated, but in general can only be dismissed after a disciplinary proceeding.31 Nevertheless, elite athletes who are civil servants or in the military are subject to regular income tax.32
The German Sports Aid Foundation
The German Sports Aid Foundation33 ("GSAF") has been created in 1967 as a private charitable foundation. Since then the GSAF funded more than 40,000 athletes with more than 350 million Euros. Currently, the GSAF funds around 3,800 athletes with 10-12 million Euros per year. As a private foundation the GSAF does not get any funds from the German government. The GSAF generates money through donations and sponsoring.
In order to receive funding the athletes have to fulfill two basic prerequisites:
belong to the national team of one of Germany's national sports federations, and
sign an athlete declaration form (including acknowledgement of anti-doping rules, etc.).
Athletes are divided into different categories (squad A –C) depending on the age of the athletes and the individual sports performance ability. Athletes being members of the A squad (the highest basic category) are funded with an amount of (merely) 300 Euros per month. In addition to these basic categories the GSAF has established elite-funding categories for athletes who already won a medal in an Olympic sport at any World Championship or the Olympics. These athletes can receive up to 800 Euros per month.
For the Rio 2016 Olympics, the GSAF has established an additional funding category called "elite plus" in order to enhance the financial situation of top athletes who are training for the Olympics. The elite plus funding can be requested by athletes who have good chances of winning a medal at the 2016 Olympics. Furthermore, they have to fulfill all of the abovementioned criteria for elite-funding and must be well-established in the group of world class athletes of their sport over a longer period of time. In this category athletes receive 1,500 Euros per month for a maximum period of 18 months.
Additionally, the GSAF will pay a bonus to athletes winning an Olympic or Paralympic medal as follows: 20,000 Euros for a gold medal, 15,000 Euros for a silver medal and 10,000 for a bronze medal.34
Funding provided by the GSAF is generally considered taxable income. However, the tax authorities have established a practice assuming that an elite athlete's sports related expenses are at least as high as the funding, resulting in the taxable base not being increased by the amount of funding.35
Criticism
Germany's performance at the London 2012 Olympics fell short of national expectations. Many identified the German athlete funding system as a main reason for this lack of performance, in particular when compared to British athletes.
According to a study by the German Sports University Cologne conducted in 2012, German athletes at the time earned an average of just EUR 1.919 per month for a 60-hour work/training week.36
German athletes – among others, discus thrower and Olympic gold medalist Robert Harting - understandably complained37 that the amounts mentioned above are not enough to cover living expenses and disproportionate compared to the efforts top athletes have to invest. Despite this, no significant improvements have been initiated since the 2012 Olympics. Athletes also criticize38 IOC's super-strict marketing regulations (i.e. Rule 40 of the Olympic Charter),39 which exclude most personal marketing opportunities for athletes during the Olympics.
In a recent survey conducted by the Sports University Cologne about the reasons for German top athletes quitting their sports career, around 37 percent mentioned studying or otherwise preparing for working live after their athletic career.40 Only 4.5 percent of the athletes identified lack of success or sporting chances in their sport as crucial reason to end their sporting career. The study concludes, among other things, that dual career opportunities for athletes (sport and professional) have to be increased in order to prevent loosing talents along the way because of anxiety about their future.
The hope that a Olympic Games hosted in Germany could bring the desired changes vanished when the Munich and Hamburg referendums voted against bidding to host the 2022 Winter Olympics and the 2024 Olympic Games respectively.
Related Articles
Author