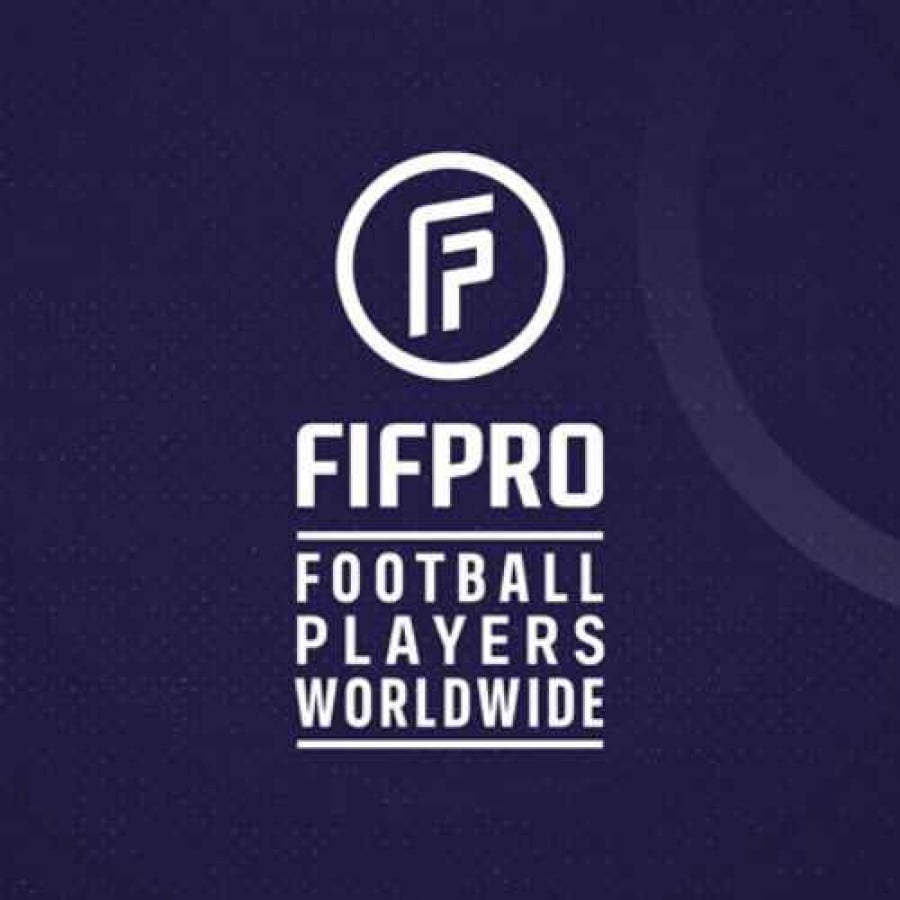 Manchester United defender expressed his concerns ahead of English Premier League season on new additional time guidelines that could see matches exceed 100 minutes 
"Despite our previous feedback, they have now recommended for next season: longer games, more intensity, and less emotions to be shown by players," says Varane
FIFPRO and domestic player unions have repeatedly stressed the importance of implementing essential workload safeguards to protect player health and wellbeing
Manchester United defender Raphael Varane says the opinion of footballers is not being heard when it comes to the "dangerous" workload demands being placed on elite players. The 30-year-old expressed his concern about the English Premier League's new approach to additional time.
This season, referees in England will adopt a rigorous approach to additional time like at the 2022 World Cup, with the clock being stopped for the likes of goal celebrations, VAR checks, substitutions, and injuries – meaning games will often exceed 100 minutes in length and put further strain on players in an already-overloaded schedule.
"We had a meeting last week with the FA. They recommended from the referees new decisions and rules," Varane said in a social media post on Monday.
"From the managers and players, we have shared our concerns for many years now that there are too many games, the schedule is overcrowded, and it's at a dangerous level for players physical and mental well-being.
"Despite our previous feedback, they have now recommended for next season: longer games, more intensity, and less emotions to be shown by players. We just want to be in good condition on the pitch to give 100 percent to our club and fans. Why are our opinions not being heard?
"As a player I feel very privileged to do the job I love every day, but I feel these changes are damaging our game. We want to be at our maximum level, the best we can be and put on amazing performances for fans to celebrate every week.
"I believe it is important that we, players and managers, highlight these important issues as we want to protect the game we love and give the fans our best."
In March 2023, FIFPRO released its player survey and review of the 2022 World Cup. It found the average stoppage time at the tournament was 11.6 minutes, up from 7.3 at the 2018 tournament, and would equate to an extra three full matches per season for an elite player.
It also found that only 31 percent of the respondents supported the new interpretation of stoppage time rules at the World Cup. Importantly, a slight majority indicated that they would be supportive of the new interpretation of stoppage time rules – but stressed that widespread adoption could only be supported if the extended playing time impact was accounted for in workload and fixture planning.
FIFPRO and domestic player unions have repeatedly stressed the importance of implementing essential workload safeguards to protect player health and wellbeing, with guaranteed off-season break periods and the reduction of consecutive back-to-back matches among the factors considered most important to limiting damage from excessive overload.  
PFA CEO Maheta Molango personally met and spoke with a significant number of senior players and managers on the new additional time rules in the past few weeks, including Varane.
A PFA spokesperson said: "There are concerns about how the new additional time rules will play out over a long season of league and cup games, as opposed to short tournaments.
"Across what is now essentially a year-long football season, players are already thinking of these additional minutes in terms of extra games being played. It also comes at a time when players are pushing back against what is, increasingly, a completely unsustainable football calendar."
Last season Varane was part of a Manchester United side that played 62 competitive games in one single campaign.
Earlier this year, the Frenchman called time on his international career after a demanding mid-season World Cup. He said: "We have overloaded schedules and play non-stop. Right now, I feel like I'm suffocating."
Varane had previously spent 243 days on France national team duty between the start of the preparation period prior to the 2018 World Cup and the 2022 World Cup Final.